Choose Professional Outdoor LED Connectable lighting systems.
Lights4fun launched its new professional range of connectable outdoor LED lighting systems in 2005 and due to customer demand has extended the range further for 2006.
In essence , this new and innovative system allows the user to extend outdoor lighting sets up to 200 metres from just one socket, or mix a range of different products all from the same socket. Lights4fun has developed a range of accessories, including extension cables, 'T' connectors which allows tremendous flexibility of design for outdoor lighting.



These professional quality products are local authority approved in the UK and are deigned for extended outdoor use, so they could be left outdoors all year. All the cables are made from durable natural rubber – and not PVC like so many of our competitors.
LED's use very little power but are very bright. Each professional outdoor LED product and has a male and female connector. It is simple to extend the products to achieve the desired display of mix different product together.
A typical display may include LED outdoor fairy lights on trees, then add an extension cable to LED Net Lights or LED Curtain Lights , or even LED icicle lights – all from the same plug.

Find our 300 LED deal of our professional LED string lights in our eBay shop: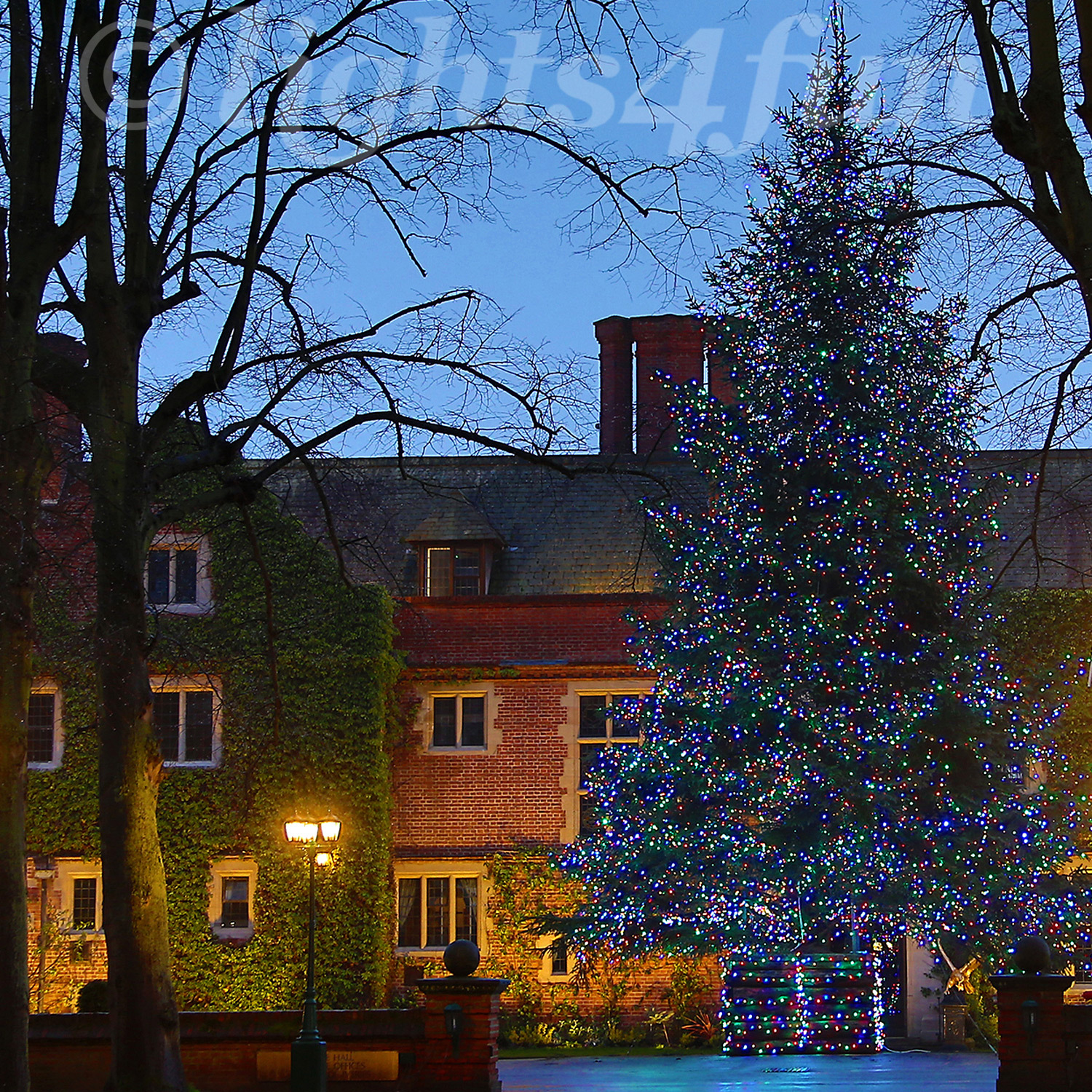 How many sets can be connected? Very simple. You could connect up to 40 sets – that's 200 meters from just one socket and 2,000 lights.
The benefits of this system :
Each lighting section is manufactured to the highest standards in full rubber cable with double sealed LED bulbs. (They feel heavy compared to normal lights)
LED bulbs use 90% less power than traditional fairy lights and are three times as bright
50 bright LED bulbs over 5 metres uses less than 4 watts of power
Bulb life expectancy is 100,000 hours – 11.4 years of constant use.
Simple waterproof connectors on each product to add the next section or product made to IP44 (outdoor ) standards
Save dismantling and leave the products in place in trees or pergolas etc. Simply switch on when required for party, wedding or Christmas use. (very popular with hotels) .
Connect up to 200m all from one standard UK socket ,
Over 4000 sets of this system were sold in 2005 with not one returned or recorded as faulty.
Extension cables and accessories available. Start with a few items and add to it each year.
Manufactured to the highest European safety and quality standards. Each product is tested to the exacting German quality standards 'GS'.