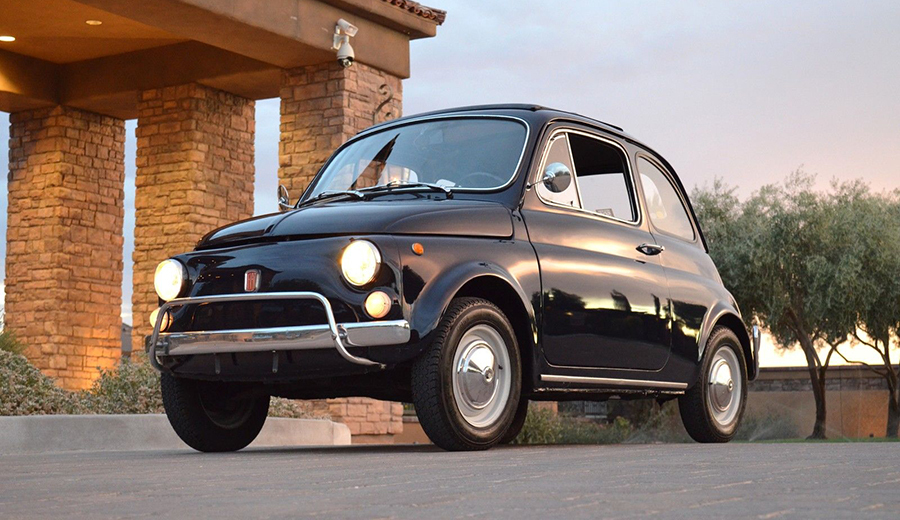 Quirky, cool, and a good value for the money, Fiat cars let motorists enjoy the ride in the city and still triumph over rural terrain. Fiats are cost-effective to own and operate and offer great fuel mileage and relatively low insurance costs. Many enjoy solid residuals, and Fiat owners who want newer models can trade up anytime.
Supermini Fiat City Cars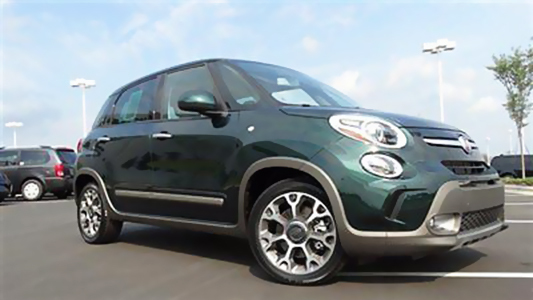 Fiat is a leader in the fun supermini market with such cars as the quirky Fiat 500L, a five-door hatchback that offers a full panoramic glass roof on many models. Fuel mileage on a diesel model with a manual gearbox can exceed 96 km/gallon under normal driving conditions, making it a very economical car to own. Fiat vehicles as a group provide relatively high seating positions that are comfortable and safe with a better field of view than most small cars. Some consumers consider the Fiat 500 a dull car often inherited from parents as a first vehicle, but the lively market for Fiat 500 convertibles and Fiat 500 classic cars would certainly suggest otherwise. The Fiat 500 Abarth, with its stiff, sports car-like drive and suspension, earned an 'addictive' description from some owners.
Fiats for the Mainstream
A mainstream Fiat is not a Camry, but the Fiat Punto three-door or five-door hatchback still seats five people comfortably and looks more like a traditional city car than the typical 'cute' Fiat. Petrol engines with at least 80 bhp power the car frugally. Among diesel models, the 85 bhp model is a bit noisy when accelerating, but fuel costs are generally low. The suspension is the most vulnerable element on this vehicle, and buyers should check the suspension on used models. The Fiat Grande Punto has more space, including a larger boot, and earned a five-star safety rating, making it a good family car. However, many owners complain of higher than ordinary numbers of repairs for this Fiat model. Otherwise, the cost of ownership is relatively low, with low insurance and tax.
Off-Road Fiats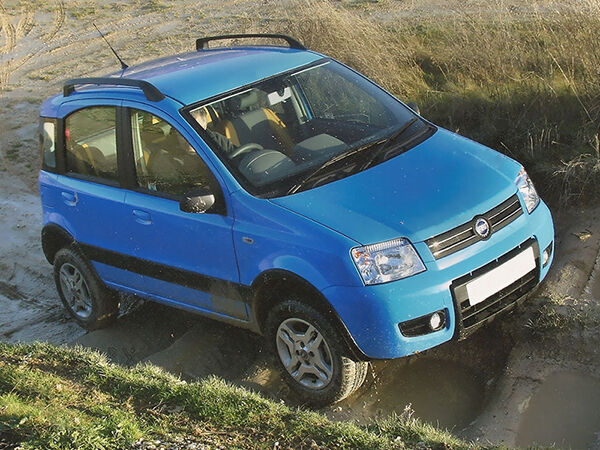 The Fiat Panda 4x4 is one of the durable Fiat vehicles that tends to acquire a cult following. Despite its mini size, it manages major exploits off-road and famously handles potholes and other urban road challenges. Four-wheel drive is standard, although the Trekking model offers two-wheel drive for those who want to shave a few pounds off the purchase price. Both diesel and petrol engines are available. The five-speed Fiat Panda 4x4 diesel has a bit more torque for drivers who want every bit of power they can get, but the six-speed petrol engine is quieter and costs less. The Fiat Panda can do almost anything demanded of it.