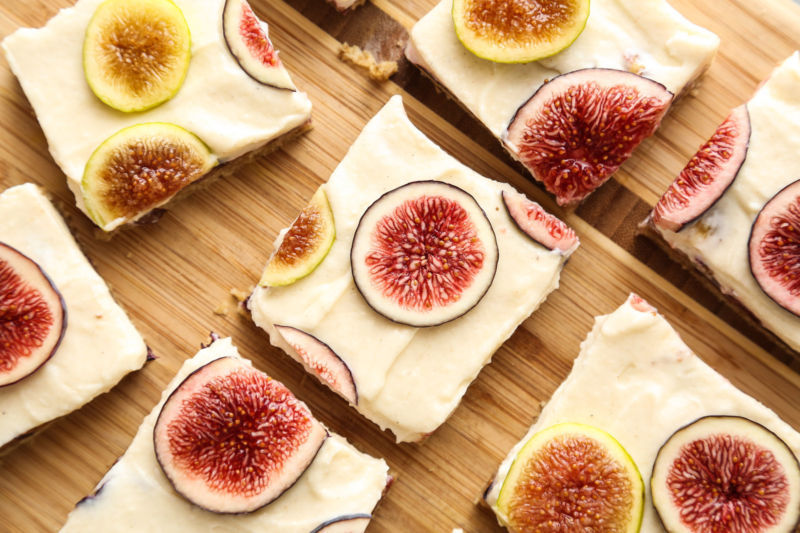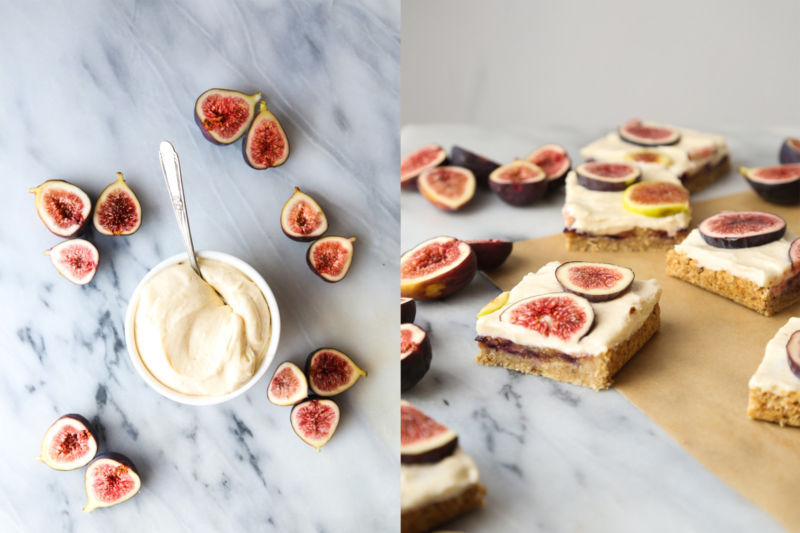 We're pretty sure about this, and we hope you agree: figs are the best fruit in the entire world. We're also pretty sure about this next thing, and if you don't agree we might tragically have nothing in common: cheesecake is the absolute greatest manmade treat that's ever existed. It's got that whole mysterious "I'm sweet" thing going on, and then it just throws a curveball and gets all umami on you, which is kind of weirdly deceptive and definitely a trait you should never trust in a human, but one that's so super satisfying in a dessert.

Anyway, there's a little secret about figs and cheesecakes that doesn't deserve to be a secret any longer. It's basically just that they go super amazingly well together. If our kitchen was a high school, cheesecake and figs would be prom king and queen. It's a combination we've totally fallen in love with and treat with the highest regard.Anyhow, turns out you don't really need to go through all the trouble of making a cheesecake to get that amazing flavour combo we just talked about. Instead, we've whipped up (literally) a cheesecake cream of sorts. It requires no baking and only take about five minutes to make, but gives you that delicious sweet and tangy cream cheese flavour, with a velvety texture that is a perfect accompaniment to the crunch of the oat crust. Oh, also, speaking of figs - these bars have figs two ways! We baked them into the crust, which transforms them into wonderful gooey little pockets of love that have a slight caramel flavour to them and we've sliced them raw on top to produce that fresh burst of fig flavour you get from biting into a big plump fig. There's a little hint of cardamom in these guys to help bring out the floral notes of the figs, but you can leave it out if cardamom isn't your thing! Have we said fig enough yet? Yes. I think so. Anyhow, check out the recipe below to make your own!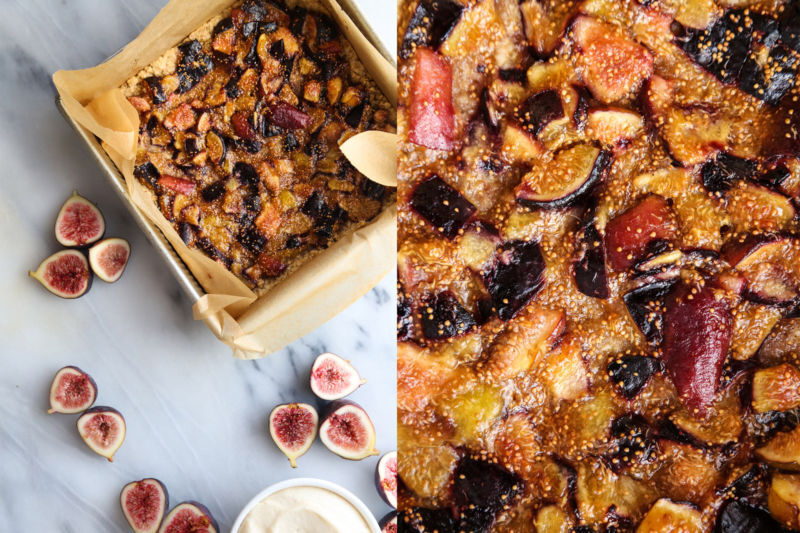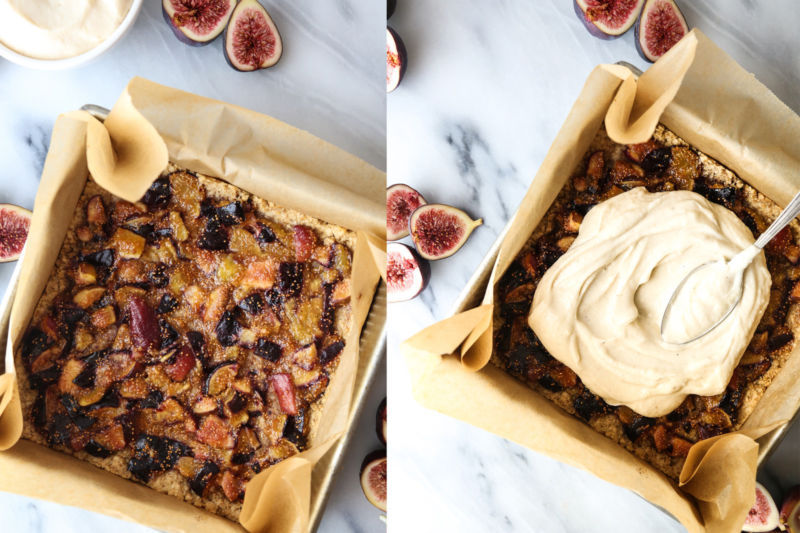 Fig "Cheesecake" Bars
1 1/2 cups gluten-free instant or "quick" rolled oats
1/2 cup almond flour (or all-purpose flour if not making gluten free)
1/3 cup brown sugar
1/2 t salt
1/2 teaspoon cardamom, divided in two
1/2 cup super-chilled unsalted butter (1 stick)
1 pint + 3-4 figs (reserving the prettiest for the top)
1 tablespoon raw sugar
8 oz cream cheese, softened
3 tablespoons milk
1 cup powdered sugar, sifted
1/8 teaspoon nutmeg
1/8 teaspoon cinnamon
Notes
These bars aren't the best in hot settings, as they'll kind of begin to fall apart. Think of them like icebox bars - you should take them out just before serving, but put the leftovers in the fridge ASAP or they'll start to get gooey and melty and the crust will soften up a bit.