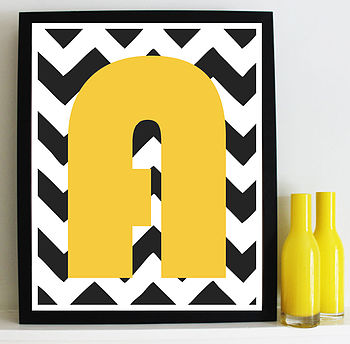 A fine art print can either be a reproduction of a master work from a renowned painter such as:
Rembrandt
Renoir
Picasso
Turner
It can also be a limited edition print from an original painting, drawing or photograph from a contemporary artist.
A giclée print can satisfy both criteria. Many are available on eBay..
To appreciate why giclée prints are now beginning to dominate the art market and to distinguish them from other kinds of print, it's helpful to compare giclée to other forms of reproducing fine art, both craft printmaking and high volume offset litho.
Printmaking
The artist creates a copy of their original piece on a matrix, for example, a metal plate, smooth stone or metal cylinder using time honoured techniques such as lithography, etching or silk screen.
Done by hand, this requires skill and practice and is an art in itself. After a number of copies have been made, the transferred image starts to deteriorate or 'wear thin'. At this point the artist places a limit on the number of copies, having numbered each print in pencil, and destroys the matrix. For this reason, the copies produced are known as 'limited edition prints'.
Offset Litho
Over 95% of colour printing today uses the 'offset lithographic' printing process. Four coloured printing inks (CMYK inks) - Cyan, Magenta, Yellow and Black (K) - are mechanically applied to paper via a screen in small dots of varying size. The different dots are 'offset' from one another on the paper and together form the illusion of a broad range of colours. A close look at any magazine illustration or photograph reveals that the image is made up only four coloured inks. After the initial, expensive set-up any number of prints can be produced, the longer the run the smaller the unit cost of a copy. The adage 'cheaper in the long run' has a real meaning.
Giclée Printing
The key difference with giclée is that it's a digital process. The original art work is scanned with a high resolution scanner. This digital image is then outputted to a special inkjet printer which has eight to ten different coloured piezo or thermal print heads. The print heads spray extremely fine droplets of ink onto a chosen substrate, such as:
Art canvas
Fine art
Photographic paper.
No screen or mechanical devices are used and the range of colours is not restricted to just cyan, magenta, yellow and black (CMYK). Therefore there is no visible dot pattern, and the printed image has all the details, hues and tones of the original painting, drawing or photograph.
Conventionally produced CMYK art prints look generally a little dull and lifeless in comparison. Giclée printing attains a new level of quality which is compatible with the description fine art.
How Giclée Printing Works
The first giclée prints were made in 1991 by Jack Duganne a printmaker working in California. He had been using new IRIS large scale inkjet printers to produce proofs of advertisements and illustrations to be placed in magazines on the actual paper on which they would finally be printed.
He then experimented using these same printing devices to reproduce original works of art on high quality paper and real canvas. To avoid the everyday connotation of computer generated or inkjet printing, he adopted the name giclée, derived from a French word meaning to spray, squirt or spurt. The technique has advanced a lot since 1991, but still goes through the following stages: scanning, proofing and printing.
Scanning
Scanning or origination is the most crucial step in producing exceptional prints. The original is placed in a high resolution flatbed scanner. Each aspect of colour and tone has to be examined individually and as a complete image. This demands a thorough knowledge of:
Highlight
Shade
Sharpness
Chroma
Hue
Expert colour management techniques are used to scan, to screen and then finally to print. This colour management demands skill, experience and advanced knowledge of Photoshop.
Proofing
Making sure the image is right to print is done on-screen using a colour calibrated monitor. This provides a good reference for fine tuning and digitally editing the image. Once the scanner operator and often, the artist, too are satisfied with the on-screen representation, a hard copy is run out onto the appropriate medium:
Digital fine art paper
Canvas
Cotton rag (or 'watercolour') paper
Photographic material
Any further adjustments in tone and hue are then made.
Printing
A giclée printer differs greatly from a standard desktop inkjet printer. Over a metre wide and made by companies such as Epson, Colorspan and Hewlett Packard, these large format printers are sometimes referred to as a 'knitting machine' because of the resemblance.
Using eight to twelve different coloured inks they deliver a far wider range and depth of colour than conventional printing.
Rather than simply arranging inks together to form the illusion of 'continuous tone' colour, giclée print devices actually mix a wide palette of colours together to produce vivid, accurate colour reproductions with tonal ranges as wide as the eye can perceive.
Reproducing master works
Name any illustrious painter whose works hang in the galleries of world cities:
Rembrandt
Raphael
Michelangelo
Vermeer
Constable
Turner
Monet
Van Gogh
Picasso
Examples of their work show up on eBay as a giclée print..
How have the printers managed it? They cannot, of course, scan the original. Instead they scan a transparency. The biggest reason for the market ascendancy of giclée prints is the ability to print on canvas. If the original artist painted on canvas, the buyer can have a reproduction on the wall which is indistinguishable from the original save for the texture of brush strokes. Soft cotton rag papers are also used. These give a closer feel of the original if it is a watercolour.
Printed canvas art, whilst more widely available, is still a relatively new product.
Poor information can often give you expectations that don't match the picture when it arrives at your home. Here are some of the key things to check.
Dot pattern: Traditional offset lithographic printing processes employ 4 coloured printing inks (CMYK) - Cyan, Magenta, Yellow and Black (K) - applied in small dots of varying size 'offset' from one another. If you look closely it's clear that what appears to be an image with a wide range of colours is in fact produced using only four coloured inks.
In contrast, in giclée printing there are no mechanical devices therefore there is no visible pattern of dots. The resulting image has all the tonalities and hues of the original painting.
Ink quality: There two kinds of inks used in giclee printing are dye inks or UV inks. Dye inks are often used in the smaller printers capable of giclée printing. Although a touch brighter in colour, they have a tendency to fade, especially on walls in the sun.
UV inks contain light stabilisers, taking the best from pigment and dye inks to deliver and maintain authentic colour. They are both light-fast and non-water soluble. These 'archive quality' inks have been shown to be capable of resisting any noticeable fading for a projected 100 years. Sellers who are proud of the quality and durability of their prints will be happy to tell you the type of inks that is to be employed.
Colour calibration: As described above in the scanning section, colour calibration ensures the colour of the printed canvas closely matches the preview image – the picture on which the decision to buy is based. Colour management not only requires skill, judgement and experimentation but technology such as spectrophotometer devices. Why not ask the seller how they implement their colour management?
Authenticity: There is no universal standard of authentication for giclée prints. Some prints which are claimed to be giclée prints are reproductions using conventional four colour (CYMK) printing processes. It's not hard to tell the difference in a shop or gallery, but difficult when buying online. If the print is cheap, it may have been printed abroad (e.g. "from China", from Israel") and it may be impossible to verify the process used with the seller. Sellers of bona fide products should be pleased to provide provenance.
Buying Limited Edition Giclée Prints
The higher priced giclée prints will be listed on eBay as limited editions. The association of giclee printing with its conceptual cousin - inkjet printing - has led some people to question the validity of this printing medium as a true fine art system.
Fine art printmaking has traditionally been based on the concept of creating a master plate - known as the matrix - from the original and using this to reproduce a predetermined number of 'editions' of the original artwork. Historically, the matrix was then destroyed by the artist, producing a set of truly limited edition prints. The more traditional printing techniques such as etching, lithography and linocut have evolved into art forms themselves and required a huge degree of expertise to reproduce the original to the artist's precise demands.
Nowadays, the production of a printing matrix is no longer necessary as the high quality scanning techniques employed by printing companies results in a perfect facsimile of the original painting or photograph. Giclee printing offers incredibly high degrees of fidelity and richness of colour when compared to other 'traditional' printing methods and because no screen or other mechanical device is used, there is no visible dot pattern. The expertise that is employed involves the careful monitoring of the colour system through the use of colour profiling techniques and the understanding of the colourspace that the machine operates within.
The print-on-demand nature of the printing process enables photographers and artists to maintain full control over the artistic integrity of their work which, coupled with the proven archival permanence of giclee prints (when coupled with specifically designed output media and inks) ensures that the artist's work will be enjoyed for decades. Naturally, the understanding between the artist and their customers that the edition is truly limited must be maintained. The matrix is no longer destroyed, but the original scanned file must be deleted or removed from circulation upon reaching the defined number of released editions, but this has always been the case and the advent of giclee printing has no impact on this mutual understanding.
Buying Giclee Prints on eBay
The benefits of buying from eBay include access to hundreds of trusted sellers, as well as PayPal secure payment systems. This offers choice as well as protection. Read carefully over the listings that are a good match and study the photographs and details given. To answer any queries, or to have certain details clarified, do not hesitate to Ask the Seller.. To buy the chosen product, either place a Bid,, Buy it Now or put down a Best Offer..
To begin an eBay search for limited edition prints go to the Art portal under the Collectables heading. Then navigate to the Prints section where there are sub-sections for Antique,, Modern and Contemporary prints.
Results can be filtered using the boxes in the left-hand side panel. This will reduce the number of results. Check the box 'Limited Edition' as well as in any other sections such as 'Subject', 'Condition', 'Price', 'Style', 'Medium' or 'Signed/Unsigned'. When the search has been narrowed down enough, and there are several suitable options, the search is still not complete. It is important to spend some time researching the product and gathering as much information as possible before thinking of buying or placing a bid.
There is a search box on every page and also an advanced feature where the search category can be specified. To find prints quicker for limited edition prints search in the "Art" category. For more search tips use eBay's Search Tips page. Use key words to narrow down preferences and carefully read through the search results to check that they are suitable.
If the searches are unsuccessful then save a search on My eBay which will send an email notification when the search is matched.
Conclusion
Canvas/ Giclee Prints is indeed a fine art printing technique and one that is truly liberating for photographers and artists wishing to share their work with the widest possible audience whilst achieving a quality that was hitherto unobtainable without huge expense.