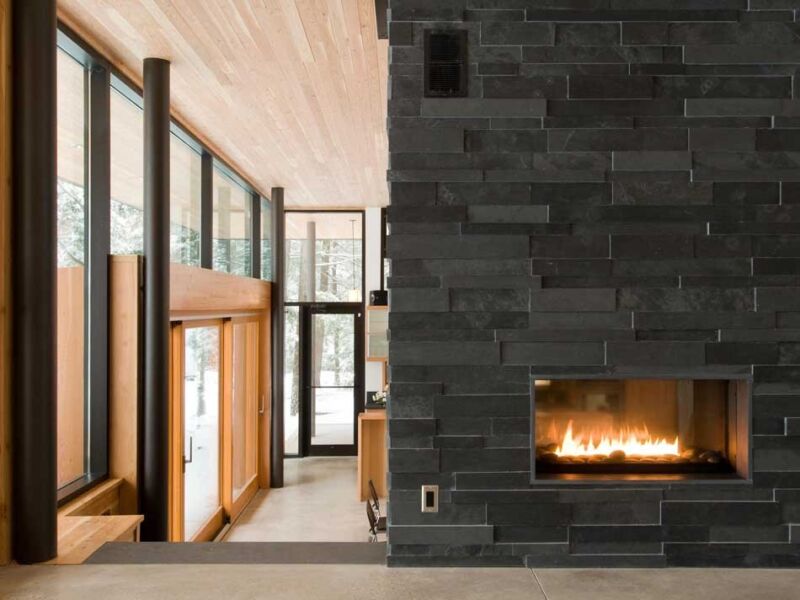 Move things forward with glass and marble
Stone, brick and wood mantelpieces are strongly associated with the past. While these are arguably antiquated materials, veneers made from glass and marble are taking over! A micro marble fireplace conveys an air of luxury and elegance with its smooth finish. In a similar vein, glass oozes style but with a trendy vibe. Not only does the glass encasement provide a safety element, glass features as a key material in modern interior design.


Work it with ethanol and ease
For a practical preference, you can incorporate minimalism with the versatility of an ethanol-fueled alternative. On the plus side, ethanol-burning fireplaces are easy to operate and maintain. Even better – they are more eco-friendly! After they are lit, you don't have to worry about smoke or ash. This means there is no need for ventilation or flues, which retains the heat in the room instead of out the chimney.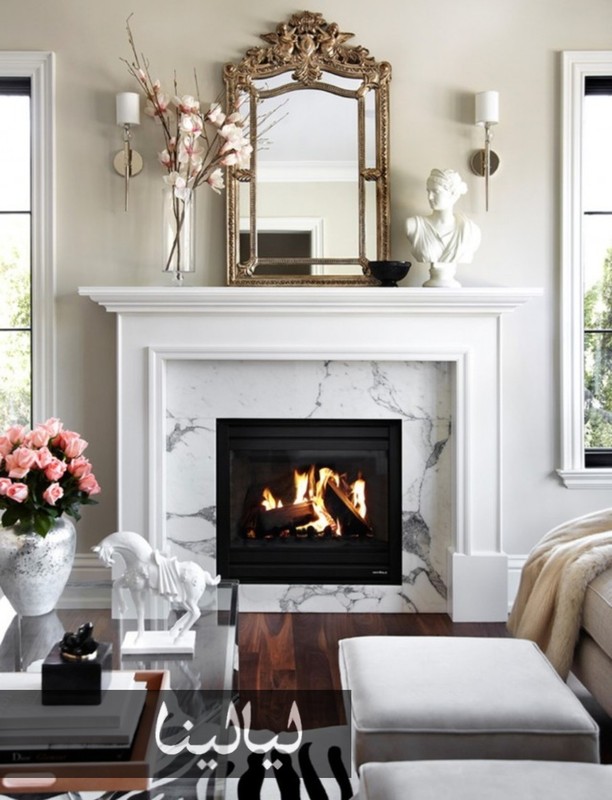 Faux electric fires
If you want your fireplace to give the impression of being a real, log-burning heater, there are some convincing imitations you might prefer. The upkeep of chopping wood, getting the kindling and dealing with the smokiness may be all well and good in theory, but prove to be unrealistic in practice. An electric option actually works out to be as powerful and cheaper. If you're living in a flat or apartment this is an ideal equivalent.


Bold and clean Lines
A large flat screen TV above a flat fireplace works well together to emphasise the distinctive, crisp lines on show. A glass screen connotes modern design due to the similarity of technological advancements in home entertainment. Incorporating the fireplace into the chimney breast without a mantelpiece suggests an update on the classic look. Use this focus feature wall as a stylish room divider!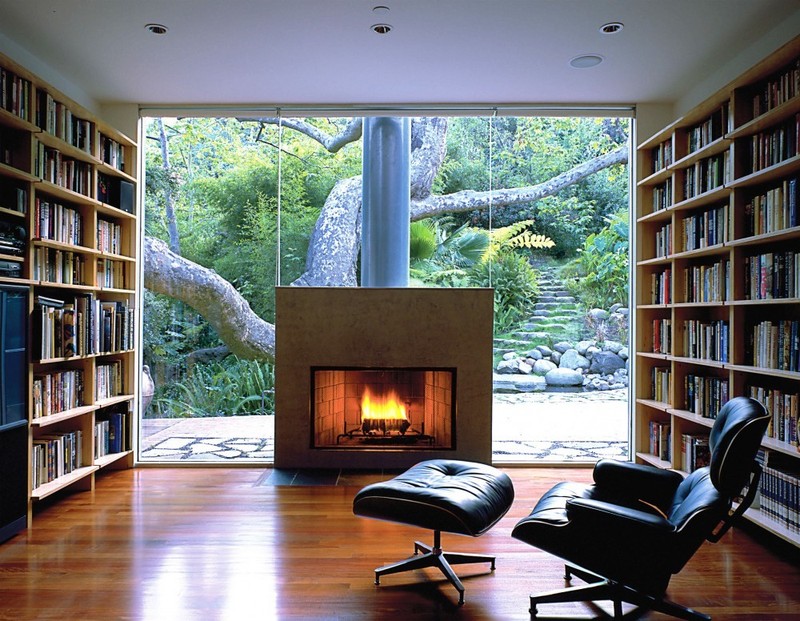 Tall or two-faced façade
You might be thinking – most fireplaces join from floor-to-ceiling, don't they? This takes it to a whole new height! You can accentuate the sheer enormity with a tall façade of faux stone or slate that stretches the full length of the room. From vertical to horizontal, transform not one but two with a sleek, two-faced fireplace that connects two rooms from either side of the glass. A floating variation, which tends to hang from the ceiling, will add a chic, futuristic feel to your home as well!