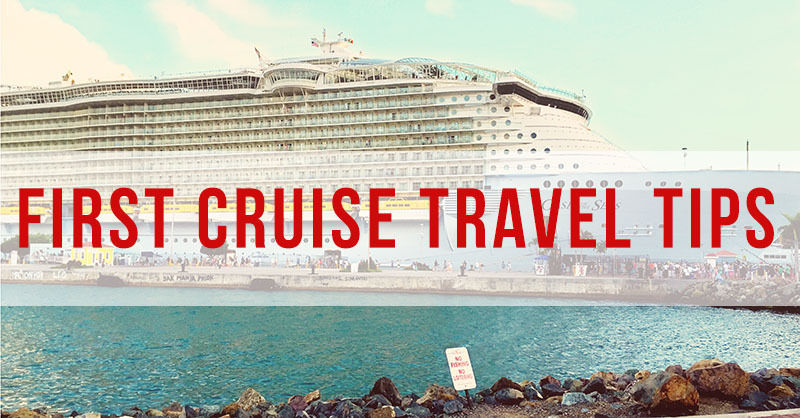 Before we went on our first cruise a few months ago, I did a lot of research. I wanted to get a better idea of what to expect, what we needed and didn't need. Here are some things that we discovered and wanted to share. No matter what, you'll have the time of your life.....these first cruise travel tips might make it a little easier!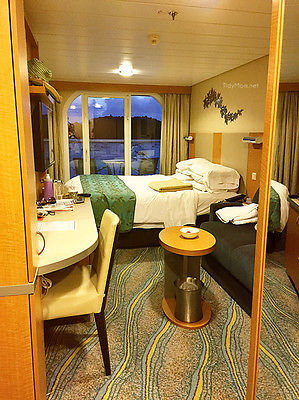 CABIN LOCATION
Location, location, location! Where your cabin is located on the ship matters. There are basically four types of cabins on any cruise ship:
Inside: no window, in an inside corridor
Outside: window or porthole with a view to the outside
Balcony: includes a veranda that allows you to step outside without going up to a public deck
Suite: a larger cabin, often with separate living and sleeping areas, and a wide variety of extra amenities and perks.
While you probably won't spend that much time in your room, having a balcony room is worth every penny!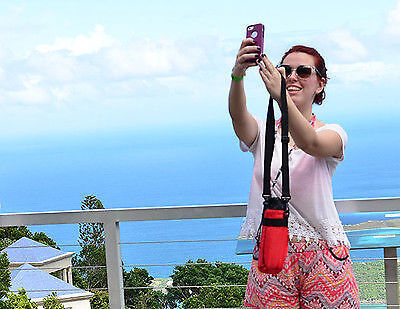 COMMUNICATION WITH FAMILY ON SHIP (AND AT HOME)
To avoid costly cell phone charges,
bring along some
walkie talkies
if you want to communicate with family members while they're on a different part of the ship. This works especially well with teenagers who are old enough to be on their own but you still want to be able to meet up once in a while for meals etc.
Wifi is extra on cruise ships, it might be worth the extra cost if you have family you want to stay in touch with at home and on the ship. We had the unlimited wifi package on our cruise, which made it possible to use my laptop or iphone to stay connected with email and social media, as well as text other members in our party on the ship (we were traveling with a large group of 50). But the best part was, I was able to call home using my iphone and facetime for no extra fees. Facetime works via wifi, so even with my cellular service turned off, when we were on the ship connected to the wifi, I was able to facetime call my family every day!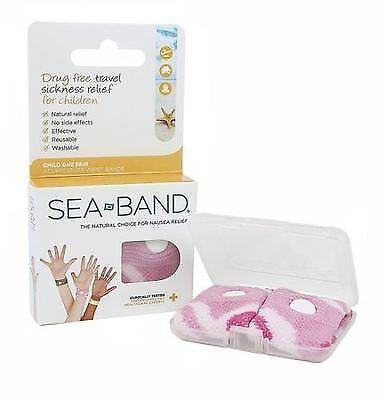 SEA SICKNESS
Since it was our first time cruising, I wasn't sure if we would have issues with motion/sea sickness, so I wanted to be prepared.
I heard great things about
Sea-Bands
so I bought some for both of us.
Sea-Band is a knitted elasticated wrist band, which operates by applying pressure on the Nei Kuan acupressure point on each wrist by means of a plastic stud. Because the bands do not use drugs, they do not cause any of the side effects associated with anti-nausea drugs and can be worn on each wrist whenever you feel nauseous. They are suitable for adults and children.
I never needed them, but my daughter was worried about getting sick, so she wore them the whole trip and never even felt nauseous.
TIP: We were told by some of the ship's crew that green apples and ginger can ward off mild seasickness. Which explains why we saw a lot of green apples on the ship ;)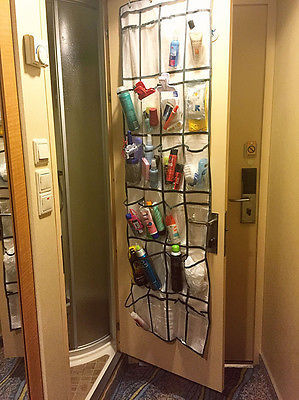 CABIN EXTRAS YOU WILL WANT TO HAVE
Cruise cabins are small. Packing light is good, but there are a few things you will be glad made room for in your suitcase!
A transparent plastic
over the door shoe organiser
. We loved this simple trick: pack an over-the-door shoe holder and use it to store small, easily-lost essentials. Examples include hair/bath products, lip balm, sunscreen, travel documents, pens.
Extension Lead
. Most cruise ship cabins only have one or two outlets, so if you don't want to choose between charging your phone and blow-drying your hair, bring one of these. This was on every packing list I read, without exception.
Pop-up hamper.
A simple pop-up hamper is really cheap and super easy to stash in your suitcase. There is not a lot of space in the cabins and the last thing you want to do is pile dirty clothes on the only chair. Stick the hamper it in the corner or the closet and keep your cabin tidy.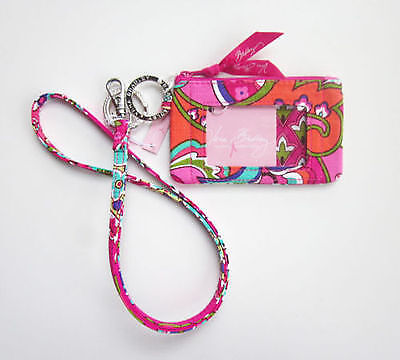 ITEMS YOU WILL WANT TO BRING
There are a few items we found helpful to have and I was glad we made room for them.
Reusable Water Bottle
with carrying case. My daughter and I drink a lot of water, so we kept a Reusable water bottle filled with water (especially nice to have when we visited the various ports of call). Having the carrying case made it easy to throw over our shoulder so we didn't have to find it buried in our bag.
Lanyard and ID case
: Most cruise ships use a cashless system. This means that your boarding card is used to make any purchases onboard the ship. Your sea pass card is also your room key, you need it to get on and off the ship as well. So you basically need it on you at all times. I bought a lanyard for each of us that we wore the entire trip. You can go to the gift shop and have them punch a hole in your card if you don't have sleeve for your lanyard. I also bought a Vera Bradley campus ID case to clip to my lanyard when we left the ship. This gave me a spot to put my drivers license (id needed to get back on ship) as well as some cash and my credit card for making purchases off the ship. Again, this way I did not have to worry about taking my purse, or worry about losing my ids or money because I had them around my neck the entire time.
Gum. Apparently cruise lines don't sell gum anywhere on board, so if you like to freshen your breath after eating, be sure to bring a pack or two.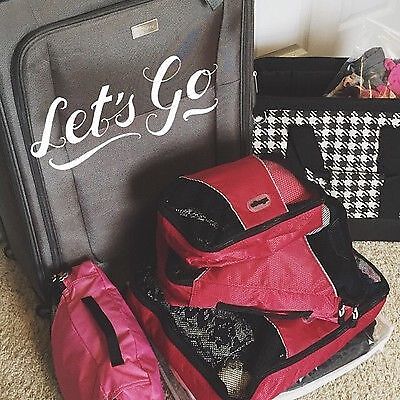 PACK SMART
Resist the urge to overpack and pack light. I bet I didn't even wear or even pull out 2/3 of what I brought with me. I wore maxi dresses pretty much the whole trip (2 evenings I wore a nice dress to the formal dinners) and a few swimsuits.
I packed our clothes by rolling instead of folding and used
packing cubes
and
sweater bags
of various sizes. This was a fantastic way to keep our clothes organised and packing a breeze. The sweater bags are clear, so it makes it easy to see what is in them. The packing cubes are nice because they come in a variety of sizes and are nylon, so they should hold up over time better than the sweater bags. Having everything in packing bags made it super quick to unpack, we just pulled out our dresses to hang in the closet and left most of everything else in the bags.
TIP: unpack your suitcases early and store your empty suitcases under the bed, to keep them out of the way.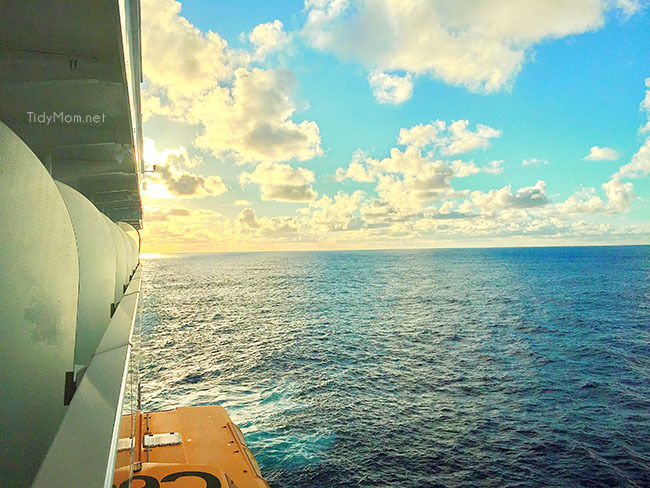 A FEW TIPS:
Don't spend your first day in your winter or travel clothes. Pack a change of clothes in your carry-on so you don't have to wait for your luggage to arrive for you to slip into sandals, shorts or swimsuits.
Explore the ship – take a tour of the ship or go out exploring on your own, to learn where everything is. This will help you plan out your days better.
Take the stairs as much as you can. You will probably consume a lot of food and drink during your week at sea, taking the stairs is a good effort to combat the calories. If we were going up 10+ flights, I would take the stairs as far as I could, then grab the elevator for the last few......and we always took the stairs when going down.
Bring your own soda or water. Most cruise lines allow you to bring a limited amount of beverages on board with you. The drink cards can be rather costly, especially if you don't drink all that much.
Take advantage of the free room service. I'm not sure if all cruise lines have this, we were on Royal Caribbean, and room service is free (except for a few hours in the middle of the night). This was great for the days we were stopping at a port of call and wanted to leave the ship early. We ordered room service breakfast the night before to be delivered while we got ready on the days we had off-shore excursions.
Watch the sun set or rise over the ocean at least one day.
Have you luggage taken to the airport for you. This is an extra fee, but to me, it was some of the best money I spent on the cruise ship. The last night, you can set your luggage out in the hallway, so they can have it waiting for you at customs, or for a little extra, they will transport it all the way to the airport, so we never had to deal with our luggage until we landed at home.
ENJOY your vacation!!
Shop for all Your Caribbean Cruise Essentials
click the collection below
If you have some cruise travel tips, I'd love to hear them!!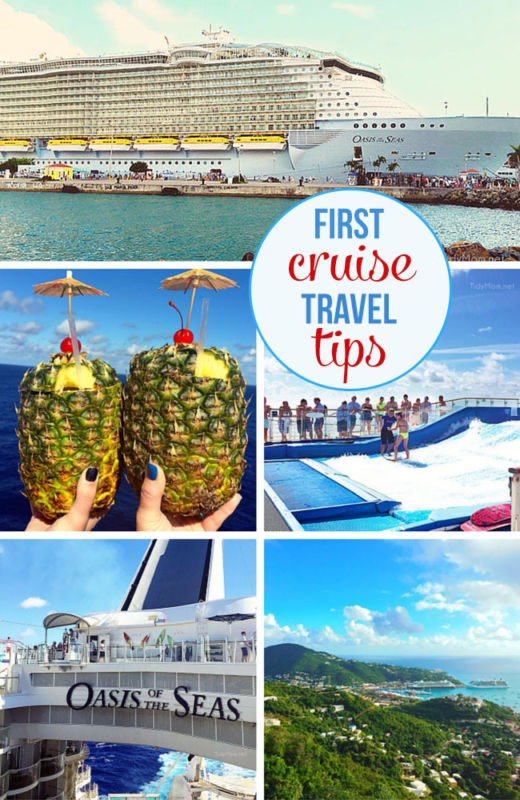 CHECK OUT MORE
Want more helpful tips, recipes and other great ideas from TidyMom! Visit for my site and social media @TidyMom on pinterest, facebook, instagram and twitter.