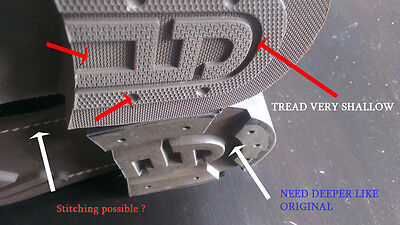 Beware P&P and Extra costs
Hey, I've been caught out a few times so I thought I would write a brief guide to help people out so they don't fall into the same trap as me.
Check out description and shipping info meticulously.
I have been searching for the best price on a product and normally there are a few low prices that look really appealing but beware they are getting shipped form outside the EU which if stopped by customs will be inspected and could incur import duty costs and other issues with copyright infringement if not an original.

Its important to inspect the shipped form destination and total cost of product before getting caught up in the auction. A good start is to check out the price and even if shown in your currency if its outside of your country it will normally be italised to help it stand out and indicate to you it requires further investigation.

One occasion as it approaches Ski season here in Spain I ordered a pair of skis on ebay and these were held at Malaga Airport customs because they were flew in air frieght from UK and were brand new and carried a manufacturers logo on luckily I had the paperwork to prove these were original and not copies and were released after 2 weeks of problems!

I have ordered products that people are advertising that are not in stock and only ship from the drop shipper after you purchase. This is quite sneaky as the seller may be located in Europe but his dropshipper in China. The shipping info will then be loosely based on the dropshipper timeframes.