The Ferrari FXX K is a highly bonkers, supremely fast and extremely noisy race car based on their Ferrari LaFerrari road legal hypercar. When we first saw the LaFerrari we thought it was insane, but this racer variant takes the biscuit.

Created for Ferrari's ultra-exclusive and uber-expensive 'Corse Clienti' XX programme, it will only be driven by those who are willing to pay the price. Not only that, but they will always stay with Ferrari who keep them for the owners and put on events for them to attend.

So without further ado, here are five fun facts about the Ferrari FXX K.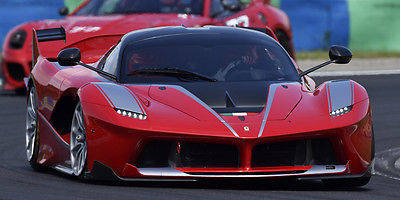 It produces over half a ton of downforce
You read that right. The Ferrari FXX K produces as much as 1,190 pounds of downforce at a mere 124 mph. This is thanks to the multitude of active aero devices attached to the car working together to keep it as squished to the tarmac as possible. A mix of rear
spoilers
, front splitters, diffusers and winglets make this car formidable on the track.
It is fast!
The
Ferrari
LaFerrari is incredibly fast, lapping Ferrari's 1.862-mile Fiorano test circuit in 1 minute and 19 seconds. The Ferrari FXX K does this in 1 minute and 14 seconds. A whole five seconds faster than a LaFerrari. What a time to be alive!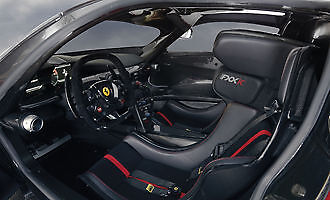 The power is mind-boggling
The Ferrari
LaFerrari was the most powerful Ferrari ever to come out of Maranello....until the FXX K came about. The FXX K's naturally aspirated V12 produces 848 horsepower, while its electric HY-KERS kinetic energy recovery system produces 187 horsepower. This brings the total power output to 1036 horses, which is 86 more than the 950 horsepower LaFerrari.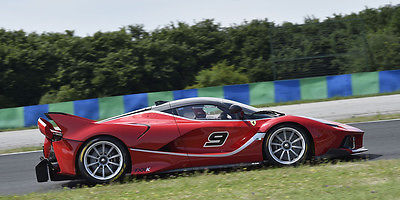 It isn't the cheapest
The fact that a Ferrari is expensive shouldn't come as a surprise to anyone. That being said, this Ferrari is in a different league of expense to the entry-level
California T model
. The Ferrari FXX K cars each cost £2.5 million. To put that into perspective, that would buy you almost ten Ferrari 458 Speciales. Which would you rather have?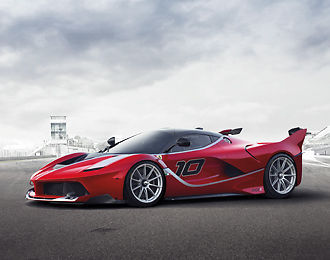 They're all sold out.
Each and every example of the 40 FXX Ks are sold out. That means if you want one, you'll have to wait until somebody decides to sell it. The price paid for these cars gives the owners use of the cars at Ferrari's ' Corse Clienti' events for an initial two-year period. Once that period is up, Ferrari will extend your plan for a fee.
Thank you for reading this guide on the Ferrari FXX K. If you feel we've missed something, please post a comment below. Do not forget to check out
my latest collections
, such as
The Ferrari Collection
. If you have a great idea for a collection, share it via the comments and I will try to add it to my overview.