The Koenigsegg Regera has been created as a luxury megacar alternative to Koenigsegg's usual line up of traditional superfast, hypercar provoking machines. Introduced at this year's 2015 Geneva Motor Show, the Swedish megacar has been created to be an amalgamation of three things, power, responsiveness and luxury, and has a low production run of only 80 cars, to keep it exclusive.

The Koenigsegg Regera is powered by an internal combustion engine that produces 1,100 bhp, this is complemented by a triplet of electric motors which produce a total of 700 bhp. Due to the way the different powerplants are lined up, you get a functional power output of 1,500 hp and 2,000 Nm of torque. Astonishing numbers.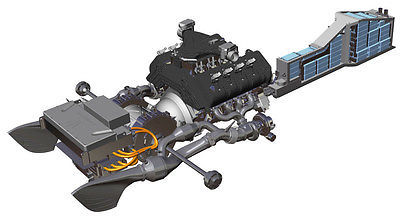 Direct Drive Gearbox
Did you know that the Regera does not have the traditional transmission system that we're all used to? Instead, the Regera uses what Christian Von
Koenigsegg
has described as Koenigsegg Direct Drive. This cuts out the traditional transmission completely, to reduce drive train losses, which occur due to energy being converted (example being, from gear to gear, energy is lost via friction). In this way gears in a normal car, are replaced, connecting the engine directly to the wheels, adding power, torque, and even torque vectoring, while simultaneously reducing weight.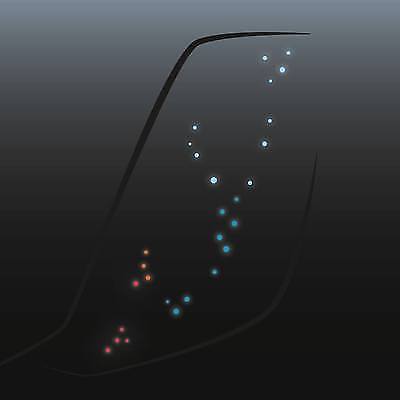 Constellation Stars in DRLs
There is more to the Regera's sparkling headlights, than meets the eye. The
DRL (Daylight Running Lights)
on the Regera have been made to look like a constellation of stars and this effect has been done by scattering LEDs around the lamp cluster, with a backdrop made up of polished carbon fibre. This makes the whole headlight glitter like diamonds, a pretty awesome detail.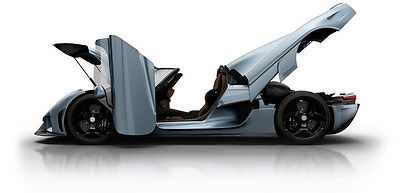 Fully Robotised Car
By use and the advent in the latest lightweight hydraulic technology, Koenigsegghave come up with an option which allows body closures from the spectacularly dramatic Dihedral Synchro Helix Doors to the engine cover, to be electronically opened, via remote or smart phone. Furthermore, the doors have a sensor, which will stop it from ever hitting a kerb while parked.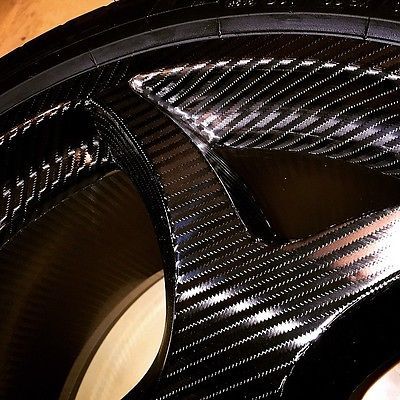 Carbon Fibre Wheels
The Koenigsegg Regera sports second generation AircoreTM Superlight carbon fibre wheels with centre locking. This allows the Regera to keep the weight down, and has the additional benefit of having wheels that are aesthetically pleasing to the eye.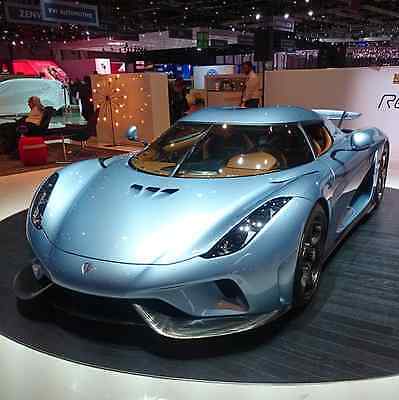 Ridiculous Acceleration Limited by Traction
Christian Von Koenigsegg has acknowledged that the Regera being two wheel drive limits its sprint from 0-62 mph to only 2.7 seconds. 0-186 mph takes 12 seconds, while the 0-250 mph time is under 20 seconds, with the car topping out, rather abruptly at 255 mph, limited by its red line. To conclude, the most mind boggling thing about this car, is most certainly, the simply ridiculous in-gear acceleration time. 93 mph to 155 mph, in 3.2 seconds.
Do not forget to check out my
latest collections
! If you have a great idea for a collection, share it via the comments and I will try to add it to my overview.
I also made a special collection featuring only Koenigsegg-themed products, such as car models, t-shirts, posters, a Koenigsegg watch and a Koenigsegg iPhone case. You can check out all the products
right here!