Porsche are a German sports car manufacturer with a long heritage. Their iconic 911 shape is instantly recognisable and they are renowned worldwide for making some of the best cars on the road.
In this guide you can find all kinds of Porsche merchandise. The Germans make some really cool stuff for the fans, so let's run through the list and then have a look on eBay for other Porsche accessories that are available and which you will love!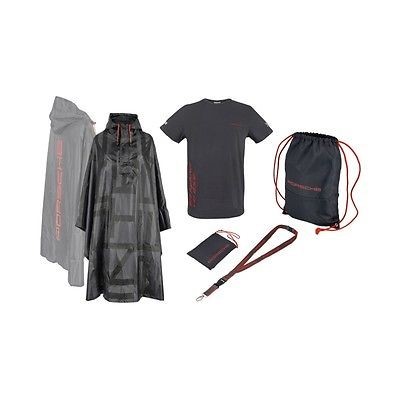 Le Mans Fan Package
Le Mans
has recently taken place and
Porsche
played a major role in the annual event. If you love all things Le Mans as well as all things Porsche then you'll love this fan package that they've put together. Containing a Porsche fan t-shirt, a Porsche rain poncho, a Porsche backpack and a Porsche key ring, you can shine in your Porsche apparel and simultaneously stay dry as you watch them race wherever they may be.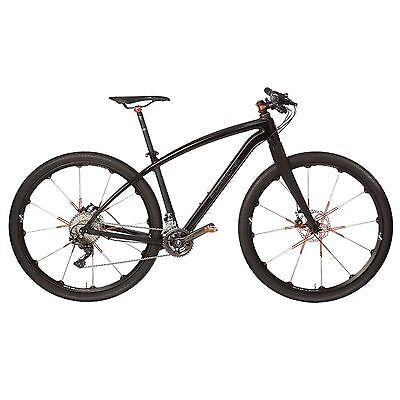 Porsche Bike
Porsche makes their own line of bicycles which are high performance, like their cars. You'll need deep pockets for their top of the range
Porsche Bike
RS, which is finished in a black & lava orange colour scheme. The bikes made by Porsche are aesthetically pleasing and highly capable. The standard Porsche Bike is finished in white, and has a high performance frame with an eight speed hub gear system as well as hydraulic disc brakes.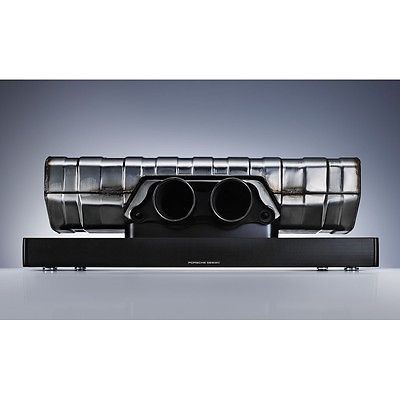 Porsche 911 Soundbar
The
Porsche 911 soundbar
looks absolutely magnificent, and would be a perfect accessory for any car enthusiast's home, let alone just Porsche lovers. The sound bar is made using an authentic original rear silencer and twin-exhaust module from a Porsche 911 GT3. The masterpiece soundbar is a high-end 2.1 virtual surround sound system with the ability to sustain a wireless connection with your media devices.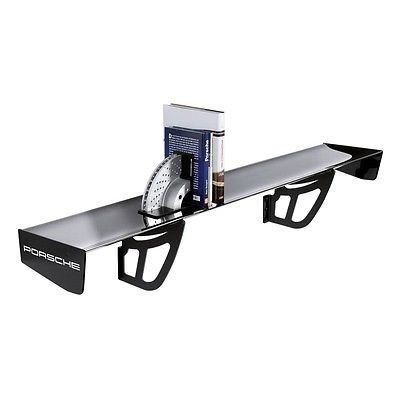 Porsche GT3 Cup Shelf
Buying a present for the avid reader? Look no further. Short of buying books for the Porsche enthusiast, why not buy this Porsche GT3 Cup shelf? Made from an original
Porsche 911 GT3 Cup
rear spoiler, the Porsche cup shelf is a beauty to behold, and would add the cool factor to any room anywhere. It's deliciously covered in carbon fibre.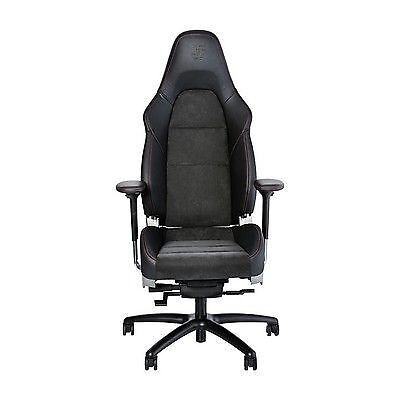 Porsche Office Chair RS
The
Porsche office chair RS
. For when your desk needs some sporting up and you want to feel like you're going 100 mph at a standstill. Red contrast stitching is a lovely touch on the chair, and when paired with supple alcantara, and an original Porsche back rest, the chair truly makes sense as an addition to your collection. With an original sports seat four-way control, this chair is true to what you'd get in the sports car.

Thanks for reading this guide, I hope you've enjoyed it. Feel free to comment below about your favourite accessory. Don't forget to check out
my latest collections
!
Written by:
shmee150