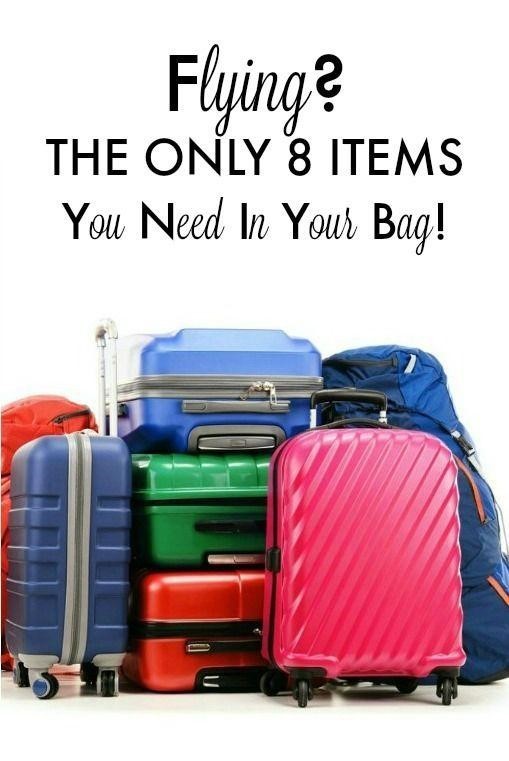 When I fly I have a "hands free" motto. If it doesn't fit in a bag that I can sling over my shoulder, freeing up my hands, I try not to bring it. So, I usually check my
luggage
, unless it's a really short destination. It can be stressful to have to lug bags (meaning a carry-on and a handbag) around the airport and then feel like I'm bumping passengers with my bags as I board the plane. So, I'm a minimalist when it comes to what I actually carry onto the plane. I have a list of 8 ITEMS THAT I KEEP ACCESSIBLE WHEN I FLY and the rest I check or put in a carry on that I don't access to during the flight. It's just simpler that way. Here's what I can't live without when I fly.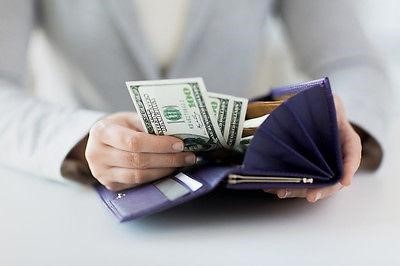 Wallet
You'll need money, your passport and maybe your Driving License PLUS tickets when you fly, so having
your wallet
is a MUST. Plus, chances are you'll probably want to buy a little something at the airport while you are waiting unless you have stellar self control. (smiling)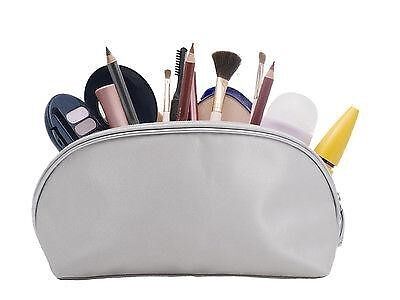 Make Up
If you like to touch up your makeup before landing, you'll definitely want to
carry your makeup in your handbag
. If you wouldn't want to live without your makeup for any period of time, you'll definitely want to keep it on hand. Plus, I've found that carrying my makeup in my handbag keeps it better protected than when I put it in my suitcase.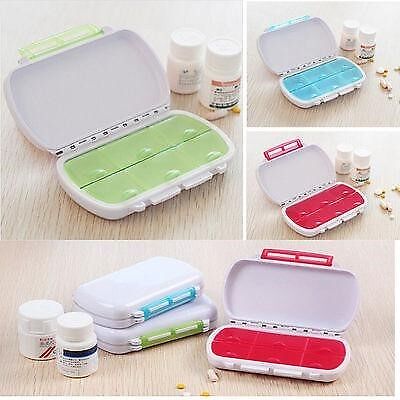 If you take medicine on a daily basis, you should definitely carry your medicine on the flight. It's important to know where your medicine is when you need it. If possible, bring in originally labeled bottles, if not, use a
medicine organiser
, being sure to adhere to airport regulations.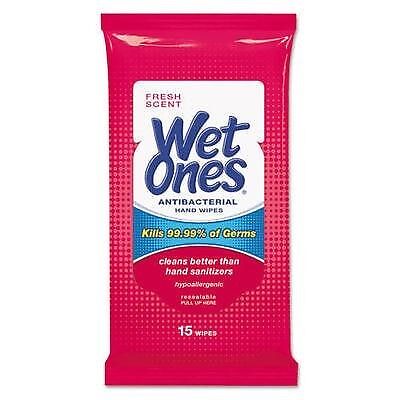 Anti-Bacterial Wipes
A small packet of
anti-bacterial wipes
are nice to wipe down your armrest and tray table. Who wants to get sick while traveling?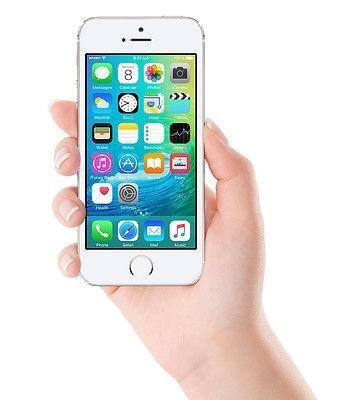 Phone
Make sure to charge your
phone
before you leave home and make a great playlist perfect for your trip. There's no better time for listening to great tunes, movies and shows that you have downloaded, than on a long flight. Be sure to close all of your unused apps so that your battery doesn't get drained unnecessarily. Don't forget to take some fun pictures!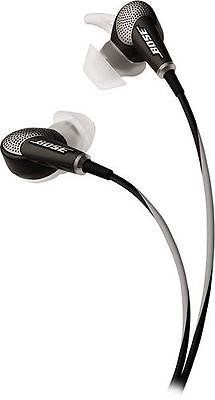 Earbuds
A comfortable pair of noise canceling earbuds will save the day. My latest greatest favorite are the
Bose QuietComfort 20
.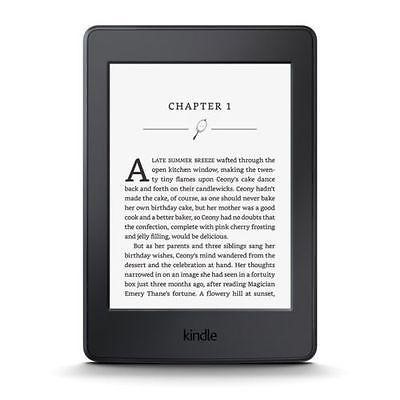 Kindle
You may wonder why a
Kindle
or e-Reader makes my essential list if I already have a phone (see list above). Here's my reasoning: if you borrow books to read online from libraries, rather than purchasing them, then you definitely need a reader like a Kindle. You can send the whole book to your Kindle before your trip and it'll be there in full. Downloading a complete book (that isn't purchased) on an iPhone, iPad or other smart device can be tricky and you may not want to take up space doing so. Usually you need an internet connection to download a few chapters at a time as you read borrowed books with an iPhone, iPad or Android. So, if reading in-flight is something that makes your flight quicker, more interesting and all around better, bring your Kindle. A
Kindle Paperwhite is my #1 pick
.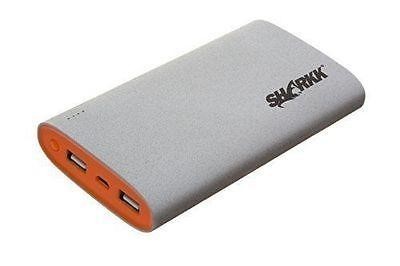 Portable Charger
Depending upon the length of your flight and overall travel itinerary, I highly recommend having a
portable charger
on hand, that's charged. Of course. A good slim charger that will charge a few devices fully is my recommendation. I like the
SHARK Power bank
. You don't want to be without internet or a dial tone because your battery is dead!
What's the one item you always have in your carry on?
More from Princess Pinky Girl:
Looking for more great ideas for food, family & home? Visit Princess Pinky Girl at www. princesspinkygirl. co.uk every day for fabulous ideas and inspiration. Plus, follow Jenn on Pinterest at @jfishkind, on Facebook (/princesspinkygirl), Instagram (@princesspinkygirl), or Twitter (@ppinkygirl). And, to find more great Jenn Fishkind/Princess Pinky Girl eBay guides and collections, follow us at http://www.ebay.co.uk/usr/princesspinkygirl!
Check out some of my other eBay guides - just click on the pictures below!
Look for more great ideas for food, family & home coming from Princess Pinky Girl!
Written by:
princesspinkygirl