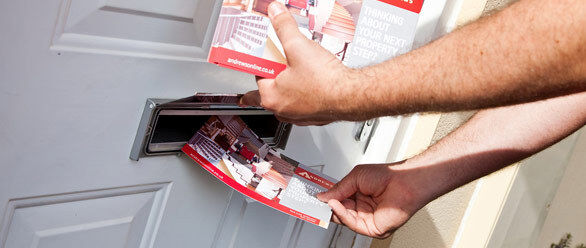 Flyers are our best selling lines, as we print over 2 million per month. Printed materials give you a chance to create an artistic representation of who you are or what you are offering, whether it being for a beauty salon or a west end show.

Flyers are a very inexpenisve way to tell everyone in your area about your business, promotion or event, delivering powerful results. When you place a flyer into someone's hands, that's the most direct form of marketing you can possibly do. It's statistically proven that business flyers can positively persuade customers to buy from you.

In fact, flyers have been a persuasion tool for hundreds of years. One of the earliest uses was during the first World War where, via airplane, British soldier pilots dropped leaflets to German soldiers in the trenches below.

Leaflets and flyers are definitley a flexible marketing tool. You can choose when and where you want your leaflets to be distributed, something you can't influence with other forms of promotion, such as magazine or newspaper placements. If you know that a particular area is particularly likely to need your services or product, you can target your leaflet drop to focus exclusively on that area, where you know you're likely to get a high uptake.

Maybe there's particular time of year when your sales could do with a boost, or you want to take advantage of seasonal trends. You can also make sure that you're never paying for marketing that you won't benefit from, for instance if you're going away on holiday or you're not trading at certain times of year – you can pause the leaflet distribution at any time and save them for the future.

Ultimately, an effective leaflet or flyer will do three things: attract the readers' attention, generate interest in your product and ask for the recipient for an action.

If you are thinking of marketing your business or event with leaflets always think about including a discount, contest or invitation to grab your readers attention. Here are some recent flyers we have designed and produced for our satisfied customers. We are really pleased with the eye catching products we create.

I hope they can give the inspiration and show that there are no limits with leaflets. You can't find a more cost effective, easier way of advertising.