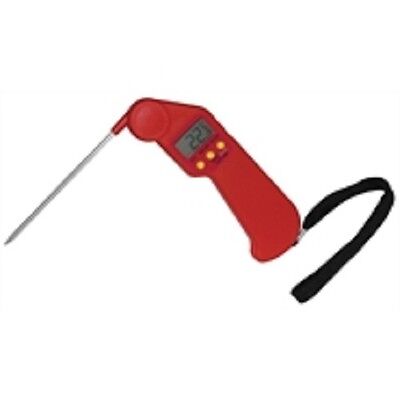 Which Thermometer Should I Buy?
Looking for a Food Temperature Thermometer for your Home Kitchen or work Place? Are you looking to Buy a QUALITY Thermometer that is Neat, Light Weight and will Fit in your Pocket?
Easytemp Food Thermometers
Easytemp Food Thermometers cover all aspects of Food Hygiene. Choose White (General Purpose) for your Home Kitchen. For professionals and Licensed Premises BUY the necessary Easytemp Thermometer. Blue=Raw Fish , Red = Raw Meats , Yellow = Cooked & Meats & Green = Vegetables/Fruit.

Fold IN/OUT Probe
Eliminate the risk of damaging the Food Thermometer Probe when not in use. The stainless steel probe will easily and comfortably fold in & Out.
Lightweight & Pocket Friendly
The Easytemp Thermometer is surprisingly Light weight and fits perfectly in your pocket for safe keeping.No need to leave it lying about for other(s) to use. Be sure you make the Easytemp Thermometer YOURS and nobody elses. Easytemp is light weight making it comfortable to carry on your person rather than an annoyance.
Fast Response time keeps you on the move....
With a 15 second Response time you can record an accurate temperature without further delay. Easytemp will record temperatures -50°c to +300°c making the Easytemp not only a very useful accessorie in your kitchen but a favourite for professional Chefs across the globe.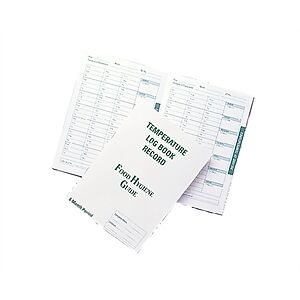 Don't forget to record your Findings
By law all commercial Kitchens must record their findings. Don't fall behind & be sure you purchase the Temperature Log Book. Record up to six Months worth of Food Temperatures and keep within the Law. Also ideal for recording the Temperatures of your Fridge & Freezers.

Buy Now from our Food Hygieneuk Ebay Shop
We have it all covered. Easytemp is available NOW to Buy along with many other ESSENTIAL Products from Our EBAY Shop. Visit us now and Buy all your Chef & Kitchen requirements at Affordable Prices. http://stores.ebay.co.uk/foodhygieneuk/