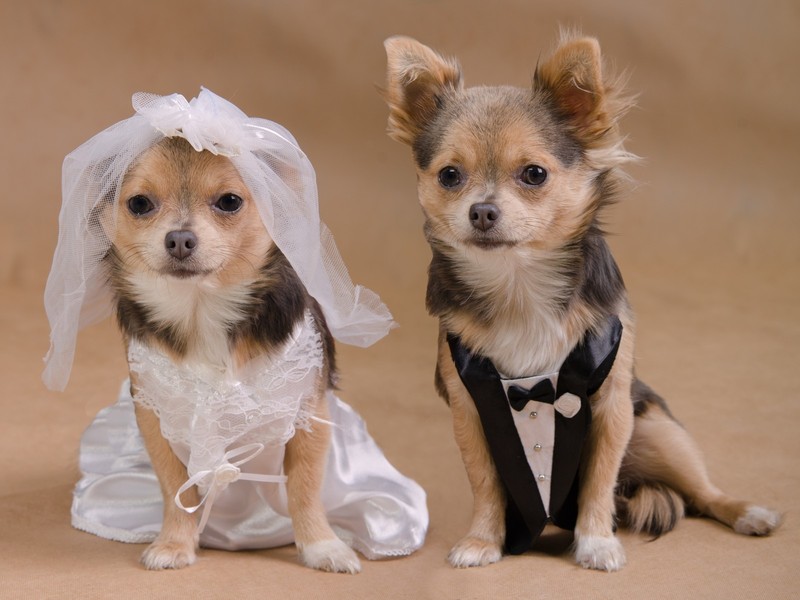 Add a caption
More and more dogs are tying the knot in lavish ceremonies
Barking mad or pawsitively cute? Whatever your view, there is no denying pet weddings are on the rise.
Just this summer, Alisha Caffrey, from Liverpool, organised
a wedding for her dogs
, Eddie, a Yorkshire Terrier and Squidgy, a Bichon Frise. The pampered pooches wore custom-made outfits and tucked into a three-tiered wedding cake, made from dog-friendly chocolate.
And in June this year in Milton Keynes, dog groomer Christine Reynolds, 52, arranged for her pugs – Albert and Betty – to tie the knot in a lavish ceremony, in which Albert wore a tux, complete with small trilby and a
bow tie
, and Betty, a
white gown
with matching wedding lingerie and a diamante studded veil.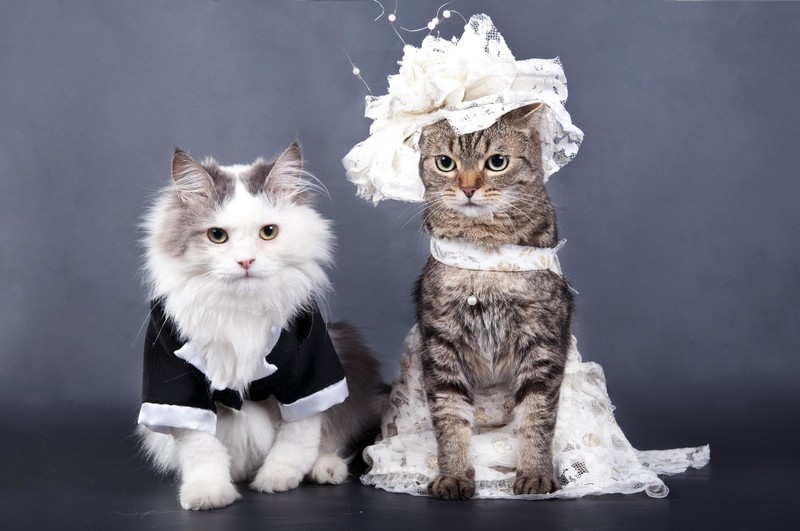 The week before, the happy couple even had a hen and stag party at the local pub, which served up dog-friendly cocktails for the loved-up pooches and their pals.

As with many trends, we have a celebrity to thank for the rise in popularity of pet weddings. Back in 2005, former Baywatch babe Pamela Anderson arranged a wedding for her Gold Retriever, Star, and her Chihuahua, Luca, on the beach in Malibu; since then pet owners across the world have followed suit.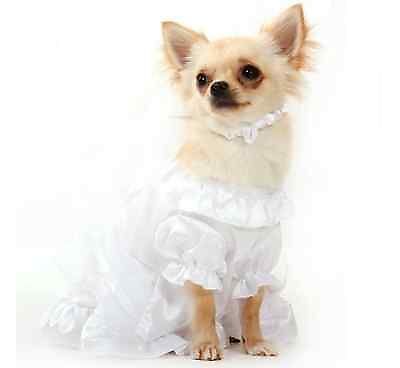 It is fair to say our love for our pets is stronger now than it has ever been – with more and more of us treating our four-legged friends as equals. In the past, animals were kept for practical reasons – cats to hunt mice around the home, dogs to retrieve rabbits and birds killed for food. But nowadays our pets are pampered and adored; with many people spoiling them as they would a child.

We dress them up in quirky clothes including dresses, coats and hats, pay for them to have regular 'beauty' treatments such as fur and nail trims and baths, and constantly buy them toys and treats.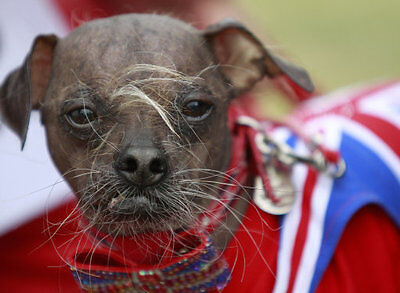 Add a caption
Mugly, the ugliest hound in Britain, found love and got married
One owner who admits to splashing the cash on her pets is Louise Harris, 32, from Essex. Miss Harris estimates she has spent more than £100,000 on her three dogs over the past six years, including £26,000 on clothes,
collars
and
harnesses
and £16,000 on a nanny to look after them when she is at work.
In 2011, she spent a whopping £20,000 on a wedding between her Yorkshire Terrier, Lola, and Mugly, a Chinese-crested dog (who was voted Britain's ugliest hound in 2012).
Miss Harris ran a competition on Facebook to find a suitor for Lola and after drawing a shortlist of six, eventually found love with Mugly. The ceremony saw the bride wear a £1,000 white dress decorated with 1,800 Swarovski crystals and accessorised with a peal necklace.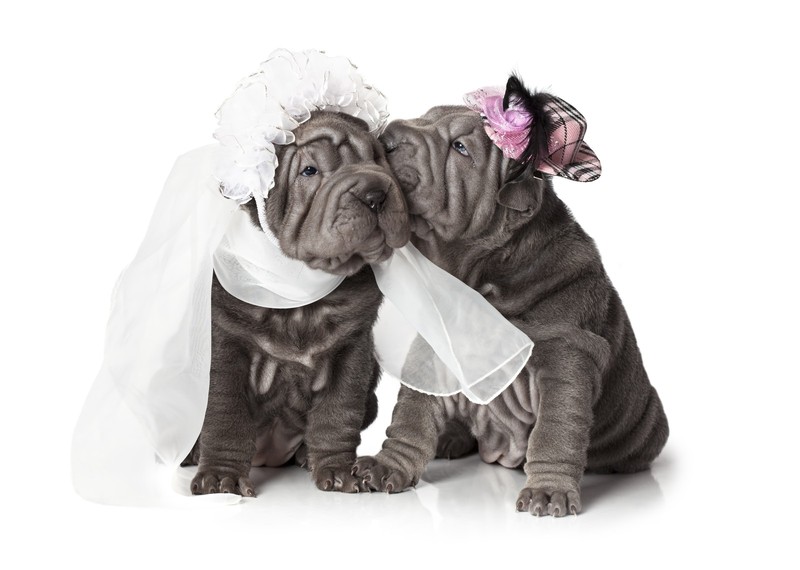 But if you are thinking about organising a wedding for your pets, you do not need to spend any where near as much as this. At eBay we have a variety of products available to help make your pet's special day a success.
From chic dog/cat crystal pearl flower lace collars to a dog tuxedo with shirt and bow tie and personalised pet wedding cake toppers and
dog tutu skirts
; eBay is the best place to find everything you need to watch your pets say: "I do."
After all, every dog has its day and you don't want your pet wedding to be a cat-astrophe!