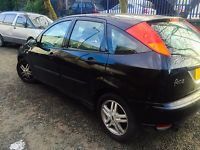 Let me tell you a little story about this car from the seller named as Nos-Motorsport1.
This vehicle was advertised as in excellent condition and had been well looked after. Please see the advertisement details below:
I HAVE FOR SALE A GREAT PERFORMANCE FORD FOCUS 1.6 AUTOMATIC.
CAR IS IN GOOD CONDITION AND DRIVES GREAT.
NORMAL AGE RELATED SCRATCHES DUE TO USE OF THE CAR. BID WITH CONFIDENCE. CAR DRIVES WIHTOUT FAULT
AUTO GEARBOX IS EXCELLENT
ENGINE VERY STRONG
CAR HAS BEEN WELL LOOKED AFTER
MOT TILL END OF AUGUST 2016

LOOKING FOR A QUICK SALE
NO RESERVE AUCTION SO THE HIGHEST BIDDER WILL WIN THE CAR
PLEASE NOTE ONLY REASONABLE OFFERS WILL BE CONSIDERED. I WILL NOT REPLY TO OFFERS THAT ARE NOT REASONABLE
CAR IS HERE TO BE SOLD SO PLEASE BID WITH CONFIDENCE

BUYER MUST PAY FOR THE CAR AND COLLECT IT WITHIN 48 HOURS OF AUCTION END UNLESS AGREED OTHERWISE
I ACCEPT PAYPAL OR CASH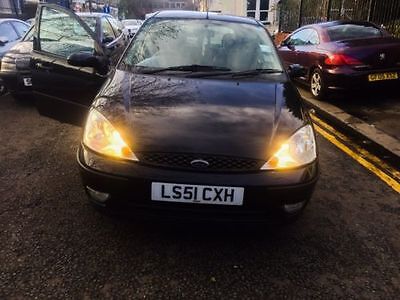 Now the above advertisement seems reasonable to anyone looking for this type of vehicle, But however let me explain the story about this vehicle.
This vehicle was won by myself about three months ago and the location was supposed to be in Milton Keynes for pick up. I messaged the seller to make arrangements for pick up as i had won his vehicle auction and could arrangements be made for me to pick the vehicle up the following day.
The seller informed me that he was at work at the time and would call me back with the address details either that night when he got home from work or the following morning, The seller contacted me that evening by text message and informed me that Tuesday would be ideal for him to allow me to come and pick the car up. However i still had no address from him. I messaged him again several times to no avail.
It was early hours of the morning that the seller then decided to give me the address of which was not in Milton Keynes, but in fact in Tottenham in Central London. I again messaged the seller about this address asking why the vehicle was in London and not where stated on the advertisement being again Milton Keynes. Again i had no reply. Anyhow we made our way to London to see the car with every intention of picking the vehicle up as of its perfect advertising that the vehicle was in great condition.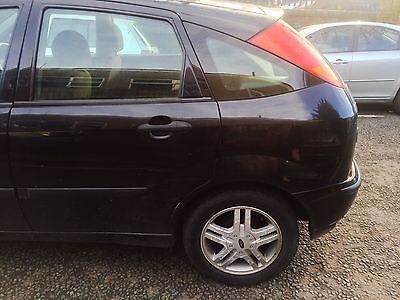 After all the car looks great in the photos. When we finally reached London two hours later from South Wales, i tried to ring the seller to guide us to the exact location of the vehicle as London is manic to drive around and we were going everywhere apart from reaching the destination/location of the vehicle. I was unable to communicate with the seller by mobile phone as it kept going to answer phone. After several attempts we were nearly on the verge of turning around and heading back to Wales. It was then that i received a text message informing me to ring an entirely different mobile number and speak to another gentleman who would meet me at the car. I rang back the seller stating that we were in Tottenham and needed him to ring me to give me directions to where the car was located. Again the seller failed to acknowledge me by phone call and my message again went to his answering machine. I then received a text message asking me again to ring this new number he had given me in a text message and this other guy will show me where the car was. I Rang this other number to speak to an entirely different person and that went to voice mail. After about the fifth attempt this guy answered the phone and told us where to meet him. By this time we had already located the vehicle ourselves after spending an hour and a half driving around in circles in Tottenham Central London.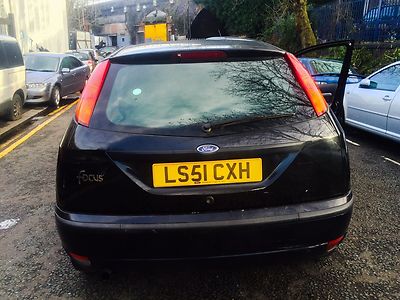 We finally located the car in a dead end street where there were two garages stripping cars down. My senses told me that this car was not all it was meant to be. This guy showed us the vehicle and when he put the key in the lock it could be clearly seen that the lock has been played around with as the key was far too lose in the lock. We checked the inside of the vehicle to find cigarette burn marks in the seats and a terrible smell of dampness. The vehicle was dirty full of mud inside and in the back it was clearly seen that wiring had been messed about with as it was hanging out from the side of the rear seats. The outside of the vehicle was filthy dirty and full of terrible scratches.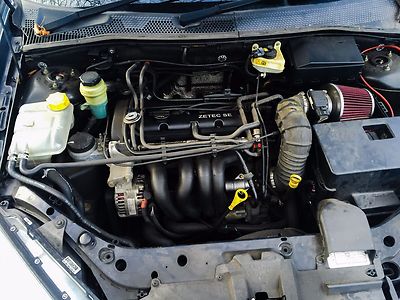 The engine was not as described either.
We started the vehicle up and blue smoke as well as oil was coming out the exhaust. Obviously the vehicle had engine problems. Their was no way on this earth that the vehicle was ever going to get me back to Wales let alone make it out of the street it was located in.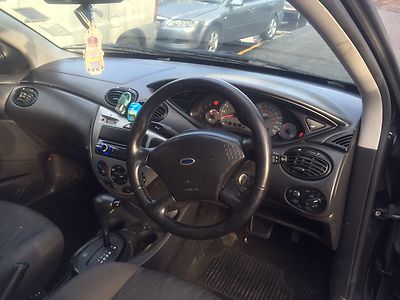 I tried to ring the seller as i was not happy about the vehicle and any of the way we had been dealt with by him. He tried to say the vehicle was as described but on futher investigation we found out the car was sorn and apparently not road worthy at all. The seller then tried to offer the car to me at a lower rate by taking £60 off the vehicle if i paid him cash. I refused and with this we left and headed back home.
No sooner did i get home that the seller was sending me nasty abusive messages on my mobile,
He had the cheek to report me to Ebay for non payment.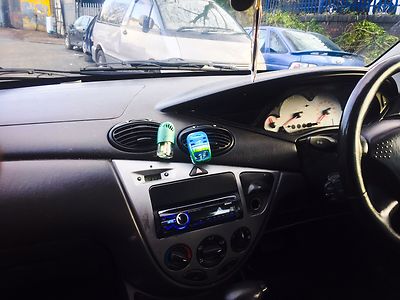 I contacted Ebay and informed them that the vehicle in question that we saw was nothing like the vehicle advertised. Even the mileage advertised at 10001 miles was not true. The vehicle has done 141000 miles. I had to give Ebay a full statement of accounts and how we had wasted £80 in petrol and over 6 hours of travelling for nothing. I left bad feed back for this as i felt it the right thing to do to warn others if they placed a bit on this item.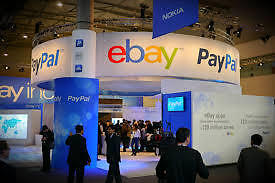 I left bad feedback for the seller over this matter, but for some reason he has managed to have it removed. Since this terrible account the vehicle was re-listed again by the seller and i see that someone had won the bid on this car. However a few days later and the car was re listed a third time. Its a real shame that i have not been able to bring this to potential buyers sooner than now as of my security commitments. I truly hope that anyone wishing to purchase a vehicle on Ebay through auction seriously does their home work first and does not become a victim to some degree as i was. Please i urge all of you to please do your homework first and check the history of a motor vehicle before you purchase. I hope my short story which is fully true in every aspect has help you to some degree.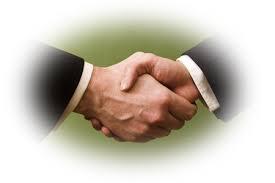 Be safe and look out for scams. Thanks for reading.