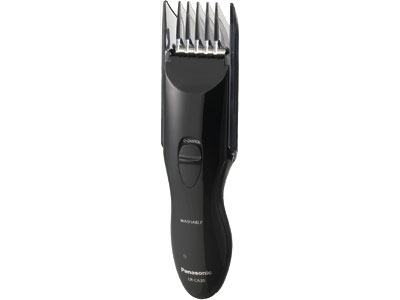 Hair trimmers can offer a convenient and cost effective way to keep hair tidy and presentable without taking the time and money to visit a professional salon or barber. Trimmers can be used with other grooming items, such as hair clippers and scissors, to cut and style hair, or can be used alone to touch up hair and keep it neat. Also available are a variety of different types of hair trimmers which are designed to be useful for different purposes.
Many trimmers are similar in design and construction to larger hair clippers , with the key difference being that they are smaller and most suited to cleaning up hairlines and more delicate, detailed work. Many people choose to maintain a grooming set which includes both different types of trimmers and hair clippers, as this offers versatility. A wide range of trimmers, and other grooming items, are available on eBay.
Use a Hair Trimmer with Other Hair Removal Items
A useful and easy way to get the most out of a hair trimmer is to use it in conjunction with other grooming and hair removal devices and items.
· A hair clipper can be useful for removing larger amounts of thicker hair, making it suitable for larger hair cutting tasks. This means that the smaller and more delicate tasks for the trimmer, which it is most suited for.
A pair of hair cutting scissors can also make a useful addition to a grooming kit. These scissors are designed specifically for hair cutting, making them highly effective at this purpose, though they will become blunt if used for other materials. Scissors can be used for trimming parts of the hair that is awkward to reach for a trimmer or clipper, or for getting a hair cut started.
· Available for both clippers and hair trimmers, attachment combs are invaluable for getting an even, neat cut or trim. Attachment combs are available in plastic or metal, and help to ensure that a trimmer or clipper cuts hair at an even length, and in a steady direction.
· Clippers and trimmers both use the same method for cutting hair, featuring a number of blades which move across each other to cut the hair. Due to this, they have similar maintenance requirements.
· A range of useful items are available which can help to maintain a hair trimmer, ensuring it remains smooth and easy to use.
· After every use, a trimmer should be cleaned with a brush , ensuring that no hair remains caught in the blades or attachment combs. The blades should also have oil applied. This keeps them running over each other smoothly, ensuring they remain sharp, as well as providing protection against rust.
Rubbing alcohol , such as isopropyl, is also useful for disinfecting the blades after use, helping to ensure that the trimmer remains free from bacteria.
Use Different Types of Trimmer for Different Parts of the Body
There are a number of different types of hair trimmer which have been designed specifically for use on the hair of different parts of the body. The design of these hair trimmers can vary greatly, from being similar to the larger clippers to more specialised designs, such as nose hair trimmers. Paying attention to the intended design of a hair trimmer can help a user get the most out of it, while maintaining a collection of multiple types can offer flexibility.
| | |
| --- | --- |
| Hair Trimmer | Hair trimmers are the closest in design to full sized hair clippers, and are most useful when used in conjunction with them. While clippers can deal with large bulks of hair, trimmers are most suited for more involved and delicate work, such as cleaning up a hairline, detailing and edge work. A wide variety of hair trimmers are available. |
| Beard Trimmer | Generally smaller in design than full sized hair trimmers, the beard trimmer is designed for trimming and shaping facial hair, with the trimmer most often being designed specifically for use with beards. Higher end hair trimmers may also feature a beard trimmer mode as an additional setting, providing multiple functionalities in one device. It is often a good idea to use this type of trimmer with a balm or oil, to soften the skin and prevent snagging. |
| Electric Shaver | Electric shavers are trimmers designed specifically for use in shaving facial hair, and offer an enormous variety of sizes and designs. Some may be similar in size and shape to hair trimmers, while others may look similar to the smaller electric razor. More powerful and effective than simpler, smaller razors, these trimmers can be particularly useful for those with a large amount of facial hair. |
| Body Trimmer | Body trimmers are designed specifically for use on body hair, and body hair trimmers should not be interchanged with those designed for other parts of the body. Body trimmers are available for both men and women, and are often battery powered due to convenience. |
| Nasal Hair Trimmer | Nasal hair trimmers feature a distinctive design, with a narrowing shape and unusual, round blade. These trimmers are designed specifically to trim nasal hair without causing damage to the delicate skin, while such trimmers can also be suited for use on eyebrow and ear hair. Nasal hair trimmers are available offering a range of features and designs. |
Use Hair Trimmers with Different Power Sources
One of the key characteristics of a hair trimmer is the type of power source it uses. This can impact how the trimmer can be best used, and different sources can bring different benefits such as reliability, duration of usability or mobility.
| | |
| --- | --- |
| Mains | Many trimmers and clippers require connection to the mains to operate, and cannot be used unless plugged in. These trimmers are often lighter, but are less mobile. |
| Rechargeable | Also available are rechargeable trimmers, which can be charged up by being plugged in, and then used without a mains connection. These clippers can offer great mobility, and don't have a power chord that may get in the way, but are often larger and heavier due to the need to accommodate a battery. |
| Battery | Some of the smaller and simpler types of trimmer, such as electric shavers and nasal hair trimmers, make use of disposable batteries. These battery powered trimmers are often small and light; though require a supply of batteries to be used. |
| Manual | Manual hair trimmers have become increasingly unusual as electrically powered devices rose in popularity. Modern manual trimmers are usually very small nasal hair trimmers, and can be a highly mobile item that is useful for travelling. |
Use Accessories with Hair Trimmers
There are a number of useful accessories which can help to get the most out of a trimmer.
How to Buy a Hair Trimmer on eBay
A wide variety of hair trimmers, as well as other hair removal items such as clippers and razors, can be found on eBay. The full listing of available trimmers can be found under the under the Clippers & Trimmers category, under Hair Removal through the Health & Beauty portal. Items can be arranged by categories such as power source, type, brand, price and condition. The Auction and Buy it Now buying options are also available, offering flexibility in how a trimmer can be purchased.
Key information about an item is often prominently displayed in the item listing, meaning it is easy to quickly see if a particular item meets any requirements. Further information about an item can be viewed on the item page, along with information about the seller such as item reviews and feedback ratings, helping to ensure that purchase can be made with confidence. It is also possible to ask the seller a question on this page regarding the item.
If a particular trimmer or accessory is needed, it may be easier and more effective to make use of the search function available at the top of every page. Searches can be made to return results from within a specified category, or to cover the entire site. For further information on getting the most out of the search function, visit the Search Tips page.
Conclusion
Hair trimmers are available featuring a wide array of different power sources, types and designs. The hair trimmer can be a useful hair removal device used by itself to touch up a haircut, or to trim facial hair or nasal hair. Trimmers can also be of great use when used in combination with a clipper or scissors, to create more complex styles. A wide range of hair trimmers and other grooming products and accessories can be found on eBay.