How to decide which perfumes suit you best:
The scent you choose to wear defines your character and personality, so when it comes to finding a new fragrance it can be slightly overwhelming. The first place to start is to determine what note you're most attracted to and then exploring our fragrances from there.

FRUITY
Women

The ultimate feminine, light mixture for a gorgeous summer scent. Compositions of this group are refreshing, light, and airy, with a sweet, fruity nuance. The most popular category for women, there is a huge choice from complex flower blends to singular notes from rose to jasmine and white flowers, all lending a fresh and clean feel.

Men

The word 'floral' shouldn't put off any man when it comes to fragrance. Little would you know that orange blossom is at the heart of all eaux de colognes, alongside lavender. Shocked? Don't be, they're exactly the kind of notes that make these fragrances so alluring. Never forget that confident guys can definitely pull off a rose, or even tuberose, you've just got to take the plunge.

ZESTY
Women

Zesty notes are refreshing and add an effervescent quality to fragrances, with a hint of elegance and cleanliness. They provide a good companion to fruit notes too, stopping them from becoming overly sweet. Fresh, fruity and crisp, these notes help you feel energised - a lovely spring time choice.

Men

A fresh, zesty scent is uplifting and the perfect addition to your everyday fragrance wardrobe. Balancing citrus fruits like mandarin, grapefruit and bergamot make this and exceptionally scent-friendly group. Think of the outdoors with the invigorating essence, a great stimulant for the adventurous men out there.

MUSKY
Women

A more dominant male fragrance group, woods and musks shouldn't been drawn out of your perfume selection. They provide an air of mystery and warm up perfectly on your wrists and neck - an ideal scent of evenings. The pliability of woody notes means they play a large part in feminine fragrances and unisex ones.

Men

Considered the more 'man' type fragrance, musks should be worn more sparingly as they are more intense - although, to Anchorman fans, Black Panther is a very extreme version on this. Deep and lingering, these are head turning fragrances. Vetiver and patchouli are common woody notes (depsite being grass and leaf respectively), as well as amberwood, making these scents very robust.

SPICY
Women

You'll come across these kinds of spices in cooking such as pink pepper, cinnamon and cloves but they leave a beautiful richness on the skin. An enticing mix, oriental fragrances combine with floral notes, normally orchid, bergamot and mandarin for an oriental twist. These scents are sensual and warm adding a certain 'je ne sais quois'.

Men

For the men who can't quite grasp the depth of musks, oriental fragrances are a charming way in. Full of exoticism and opulence, the combination of spices or amber, which has a rich blend of resins and vanilla, is the perfect blend if you're looking for something new. They are adventurous scents for a lasting impression.

OTHER FACTORS:
A fragrance is made up of notes; the top note is the first hit of scent, the heart notes make up the main body, and the base notes add depth to the fragrance.
Base notes don't fully release until thirty minutes after application, so don't make any snap decisions on a new perfume, it may smell completely different from first spritz.
Always keep your perfume bottles out of direct sunlight, and avoid submitting them to any extreme temperatures.
Cologne is not just for men! Cologne is simply a certain type of fragrance which is made in masculine, feminine and unisex scents.
Eau de Toilette (EDT) is not a weaker version of the Eau de Parfum (EDP). If a fragrance comes in both EDT and EDP form, this means they are likely to consist of different notes.
Eau de cologne has the lowest concentration of essence, containing just 2 – 5% essential oil.
Eau de toilette means a concentration of 5 – 10% essence and it lasts longer.
Eau de parfum is typically 10 – 15% and is a bolder option, but still lighter and more subtle than perfume.
Perfume has the highest volume of essential oil and should be used sparingly - anything from 15 – 40%.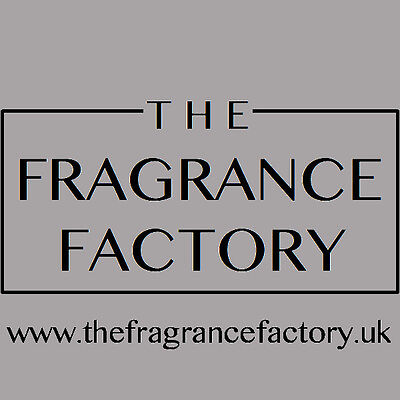 Fragrance Buying Ideas

The Fragrance Factory - keeping our nation smelling good with all of the latest best selling brands on perfumes, aftershaves and scents