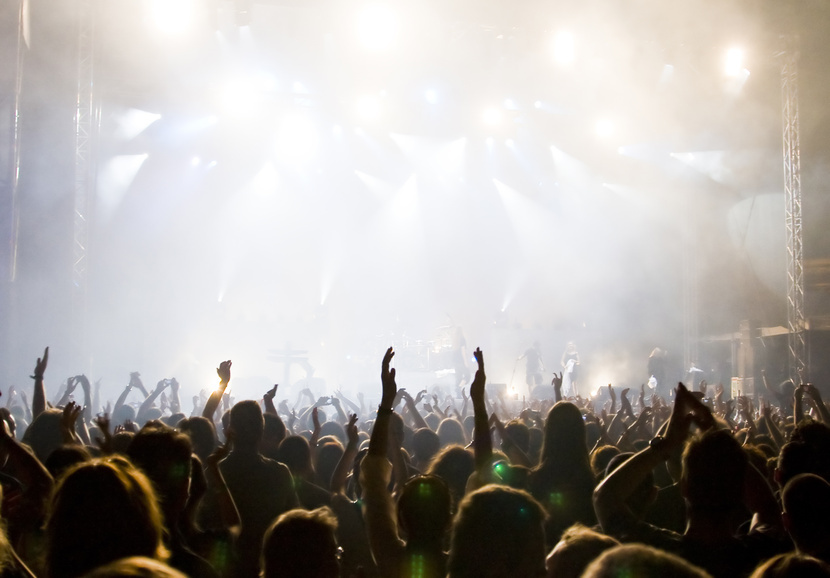 With chart-topping songs such as 'Thinkin Bout You', 'Pyramids', and 'Sweet Life', the singer-songwriter Frank Ocean is very popular in the U.K. Frank Ocean worked his way up like any aspiring rapper would by ghostwriting for popular artists and creating mixtapes. His first critical success came after the release of his mixtape, 'Nostalgia, Ultra'. Big name artists like Kanye West, Beyonce Knowles, and Jay-Z took notice of his mixtape, and that marked the beginning of Frank Ocean's mainstream success.
Frank Ocean is also notable as being one of the first contemporary recording artists to come out publicly as gay, earning him congratulatory remarks from hip-hop industry magnates and fellow musicians. Frank Ocean is a prolific songwriter who creates creative lyrics that speak to the hearts of his many fans. Those who appreciate his music can catch his performances in various parts of the U.K. Buyers should know how to find the best deals for Frank Ocean concert tickets to ensure that they secure the best spots at concerts.
Tips for Securing Good Frank Ocean Tickets
There are several ways of securing great seats or spots for Frank Ocean's concerts in the U.K. Buyers should always remember that timing is very important when it comes to buying their preferred seats in particular venues.
Keep Eyes Peeled for Presale Tickets
Frank Ocean's fans should keep their eyes peeled for presale tickets for his concerts.It is not unusual for concert organisers to release the first batch of tickets a few days before the tickets officially go on sale. This is a way to promote the public onsale or the actual selling of tickets. Presale tickets are relatively few and far between. The release of these tickets coincides with radio show promotions and the tickets are often sold through the artist's official website or in conjunction with a corporate-sponsored release. Presale tickets, although relatively few, offer some of the best seats and spots in the venue and often allow buyers to choose from a greater variety seating options. Buyers who want presale tickets should take note of when the public onsale is scheduled and then be vigilant about searching online presale tickets online or by listening to the radio at least a week before the public onsale is set to begin.
Promoters and radio show-initiated presale tickets usually require buyers to go to a particular website and unlock a page with a password in order to reserve tickets. Buyers can get the password by tuning in to the radio show when the promo airs or by researching the password online. What is great about presale tickets is that buyers get the opportunity to secure the best seats. In many cases the tickets are cheaper than the onsale tickets. This incentive drives many people to actively look for presale tickets.
Be Prepared for the Public Onsale
Buying Frank Ocean tickets online is much easier than having to queue in person at a physical ticket outlet. However, this does not mean that one should not prepare in advance for buying tickets online. During the public onsale, it is possible that tickets can sell out very quickly and buyers who do not have a user ID already registered with the online ticket outlet could miss out on buying good tickets because other fans have already beat them to it. It is therefore important that buyers register on ticket selling sites well in advance of Frank Ocean ticket sales going on sale..
In addition, it is recommended that the buyer know the exact time the tickets are released online such that he or she can be the first in the virtual queue. Remember that tickets sellers only allow for a limited amount of time for buyers to complete their ticket purchase. Therefore, buyers need to have their payment details handy to ensure they can complete their transactions before time runs out.
Consider Late Tickets Offered by Promoters
Amongst concert organisers, it is protocol to reserve a certain number of tickets, usually those tickets for the best seats, for various VIPs, members of the press, important suppliers, notable sponsors, and advertising partners. This can also hold true for Frank Ocean concert tickets. It may seem unfair to the buying public because it reduces the number of tickets available and reduces the likelihood of securing front row seats, but this practice can also be a blessing in disguise. It often happens that the organisers come to realise that they have kept aside too tickets, or better, the tickets they so intently reserved are not needed. Therefore, promoters start putting these premium tickets up sale in the days before the concert. These are known at late tickets. Therefore, those who missed out on the chance to buy front row tickets during the public onsale may be lucky enough to secure the few late tickets made available by promoters in the fortnight before the concert.
Scout for Great Deals on Online Markets
Online marketplaces such as eBay are great sources for Frank Ocean tickets. Sellers use these websites to resell concert tickets, at bargain prices. Sellers do this for a variety of reasons. One popular reason is that while the seller may have intended to use the tickets himself, he find that something came up and so he cannot attend the concert. In the hope of not losing all the money he spent on the tickets, the seller is often willing to offer the tickets at a lower price. Another popular reason is that the seller may have won the tickets in some kind of promotion and but has no intention of going to the concert. Therefore, the seller puts the tickets up for sale. Those who are searching for Frank Ocean concerts would do well to check these online marketplaces as buyers are sure to stumble across some very good deals.
Admittedly, not every listing for resold tickets is a bargain so buyers may not get tickets for less than face value on online marketplaces. Instead buyers may see tickets that are marked slightly higher because of the seller wants to make a bit of a profit. However, buying directly from sellers on marketplaces removes the need for buyers to scour through a variety of websites looking for converted presale tickets.
Summary of How to Find Concert Tickets
The table below shows the different ways to get good concert tickets. It also shows the summary of steps involved in each process.
| Where | How To |
| --- | --- |
| Presale Ticket Websites/Corporate-Sponsored Promos/Radio Show Websites | Check the offers a few days or a week before the public onsale date; research the password to unlock the offer on a website, if applicable |
| Public Onsale on the Internet | Register on the website prior to the public onsale; be online at the onset of the sale; complete the purchase quickly |
| Late Tickets from Promoters | Regularly check the ticket marketplaces or promoters' websites in the days after the start of the public onsale |
| Online marketplaces | Check these sites routinely, beginning on the date of the presale through to the days leading up to the concert |
Buyers can use the table above as a quick reference for buying Frank Ocean tickets. The steps mentioned are a guide for securing different types of concert tickets. It is important to remember that timing is everything when it comes to securing good concert tickets.
Buying Frank Ocean Tickets Online
Frank Ocean concert tickets are available online. Usually, anyone under 14 years old should be accompanied by an adult when attending a Frank Ocean concert.
Authenticating Frank Ocean Tickets
When buying from an individual seller, or even an agency or a company, buyers should ensure that they are getting the real deal and not a counterfeit ticket or a ticket that has already been used. One way to authenticate the ticket is to inspect the details of the scan of the ticket. Furthermore, buyers can ask the seller for a proof that the presale ticket comes from the promoters themselves or from credible agencies that sell concert tickets. A good way to authenticate public onsale tickets is to request that the seller provide proof of purchase in the form of the original sales receipt
Finding Frank Ocean Tickets on eBay
If you are looking for Frank Ocean concert tickets, a good place to look for them is eBay. To start a search on eBay, simply type the keywords 'Frank Ocean concert London' into the search field on the site's home page and a search engine pulls out all the listings for tickets for Frank Ocean's upcoming concerts in London. This way you can compare prices and select an offer that either provides great seats or a bargain price, or perhaps both. Another way to search for tickets is to navigate the various product categories and use the search filters on the results page to better hone the search for tickets. One can master navigating the eBay site in just a few minutes.
eBay is an online marketplace, and it is important to look for a credible seller from which to by Frank Ocean tickets. eBay's top-rated sellers enjoy high feedback scores and so are considered the best sellers to do business with on eBay.
Conclusion
A great singer, a writer of beautiful and meaningful lyrics, and a creator of an idiosyncratic musical stylings, Frank Ocean is one artist who is enjoying a meteoric rise. Frank Ocean often performs in the U.K. Securing tickets to see him perform live is matter of familiarising oneself with the different types of tickets available and timing the purchase correctly.
Buyers should look out for presale tickets that guarantee them the freedom to choose seats or spots with amazing views of the stage. Public onsale tickets are readily available but the best tickets only go to those who have done the necessary homework and so know how to be at the front of the line the minute the concert tickets become available to the public. Finally, there are the online marketplaces that offer listings for a variety of tickets. Aside from a chance to get good deals on great seats, buyers can also compare ticket prices on the site and choose an deal that offers the best value for money. Buying Frank Ocean does not have to be hard. One simply needs to do a little research into the different types of tickets, the planned venue, and know how to navigate the eBay site.