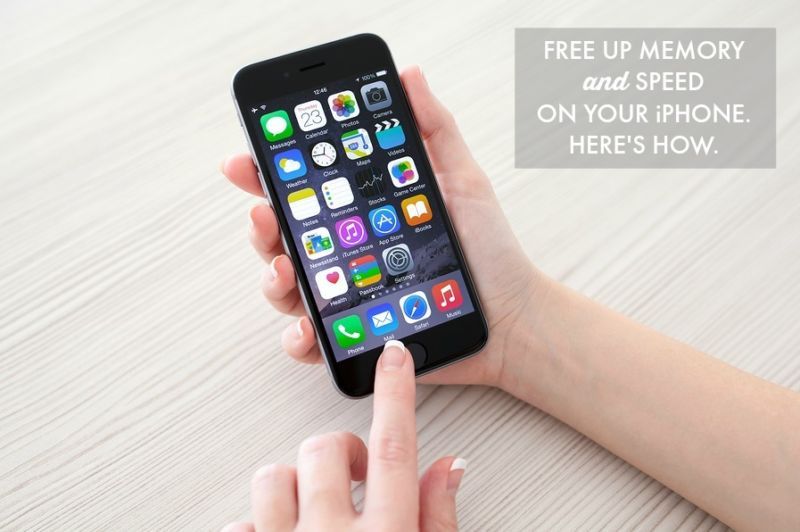 Time to spring clean your
iPhone
and free up some memory and speed. If you've got the "out of memory" message, recently couldn't download the latest iOS version or realised you couldn't capture those memories you wanted to on your camera, taking the time to clean out your device is so worth it! Here are a few tips on how to free up memory and speed on your iPhone. Wondering how much storage you have? Go to Settings > General > Storage and iCloud Usage > Manage Storage and you'll see how much you have used and how much you have available as well as what's using your storage.
CLEAR YOUR MEMORY
If you know that you have a solid Wi-Fi and cellular connection but your iPhone is still sluggish, then you can quickly flush your iPhone's memory. Hold down the power button until the "slide to power off" screen appears. Then, instead of powering off your phone, hold down the HOME button until you return to the home screen. This flushes out RAM from iOS and shuts down processes automatically without force closing any of your apps. So, even though your recently used apps will still be in the carousel, they will not be where you left off before. They'll start off as if you just opened them.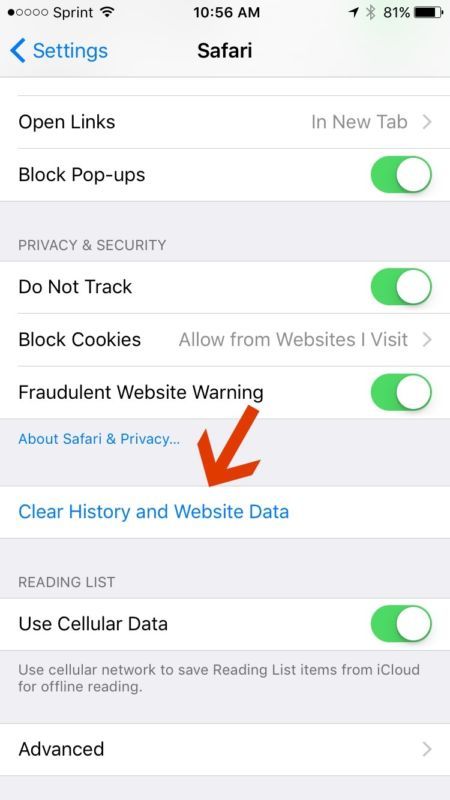 DELETE THE SAFARI CACHE
Cleaning out the cache on your iPhone can be a great way to speed up its performance. It'll log you out of any websites you've signed into though! Go to Settings > Safari > Clear History and Website Data > select "Clear History and Data".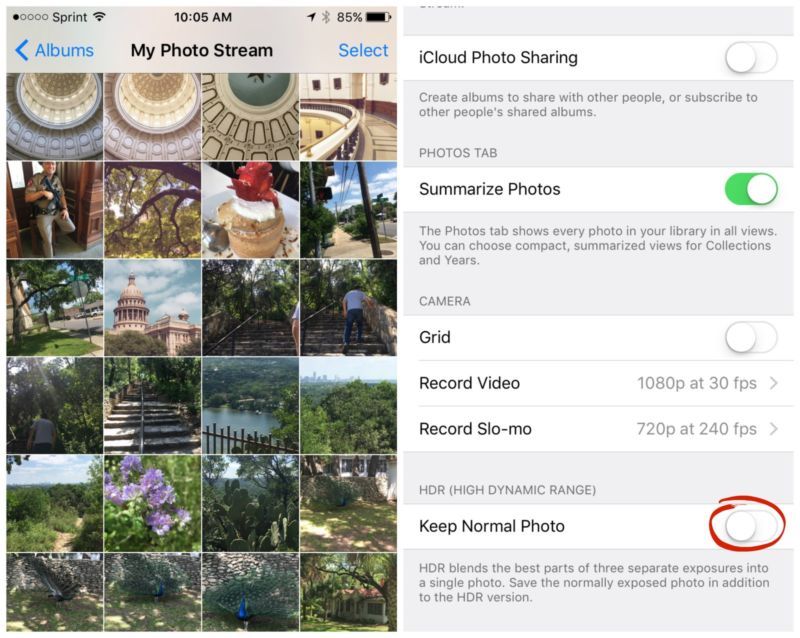 ONLY SAVE YOUR HDR PHOTOS
Photos are some of the biggest space culprits for many iPhone users, especially if you use your camera all the time. HDR mode blends the best parts of three separate exposures into a single photo. If space is an issue, don't save the normally exposed photo as then you'll have 2 of essentially the same image. Go to Settings > Photos & Camera > and toggle off "Keep Normal Photo".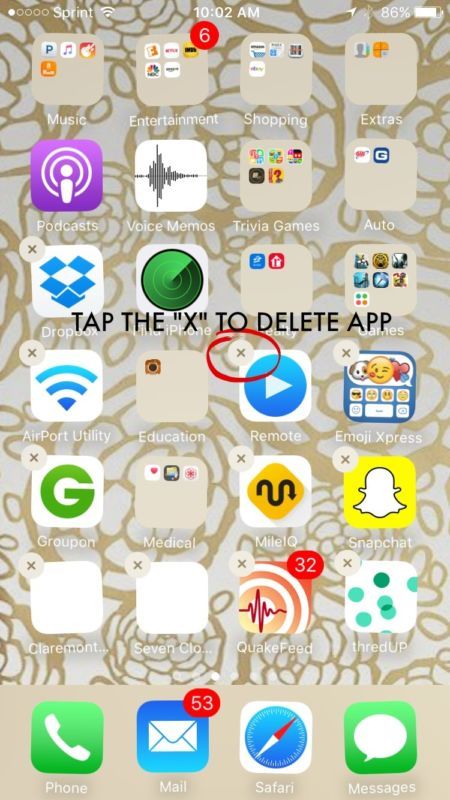 GET RID OF APPS YOU DON'T USE
Chances are you have apps that you never use. If that's the case, delete them. You can do this on the home screen by holding down the app icon until it begins to wiggle and then tap the "X" that appears to get rid of the app. Or, you can go to Settings > General > Storage and iCloud Usage > Manage Storage and then tap of the app you want deleted and then select "Delete App" to get rid of it. Repeat for additional apps to be removed.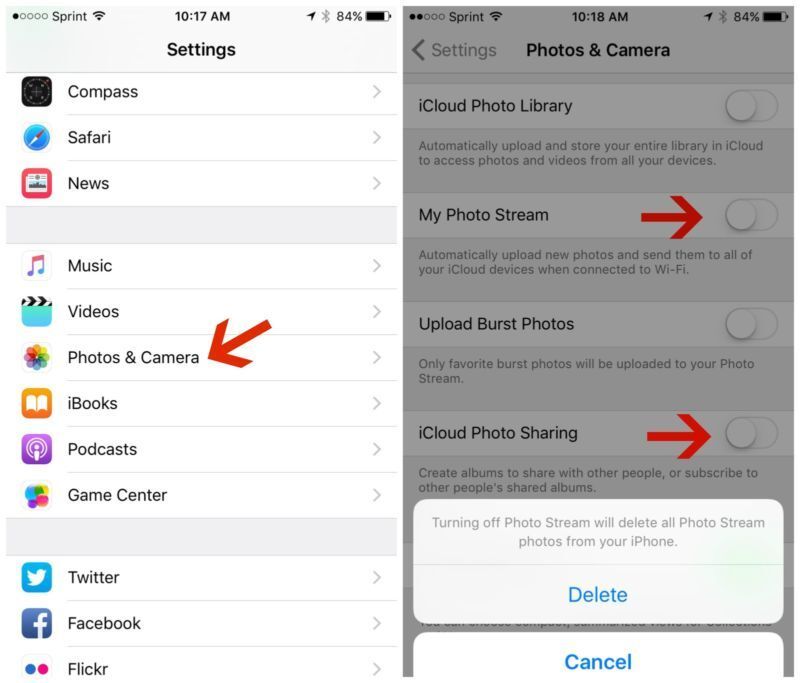 TURN OFF PHOTO STREAM
Photo Stream syncs your photos across all of your devices to your iPhone. However, if space and speed is an issue, DO NOT stream them across your devices. If you are saving them to the iCloud you don't need to anyway, right? Go to Settings > Photos & Camera and switch off "Photo Stream". Also, don't join other people's photo streams if space is an issue.
While you are spring cleaning the inside of your phone, don't forget the outside! Those iPhone cases, screen protectors (I LOVE my glass one!),chargers and other accessories can get pretty dirty! You might want to keep a screen cleaner and microfibre cloth on hand, too!
Do you have any tips for freeing up memory or space I've missed?
More from Princess Pinky Girl:
Looking for more great ideas for food, family & home? Visit Princess Pinky Girl at
www. princesspinkygirl. com every day for fabulous ideas and inspiration. Plus, follow Jenn on Pinterest at @jfishkind, on Facebook (/princesspinkygirl), Instagram (@princesspinkygirl), or Twitter (@ppinkygirl). And, to find more great Jenn Fishkind/Princess Pinky Girl eBay guides and collections, follow us at http://www.ebay.com/usr/princesspinkygirl!

Check out some of my other eBay guides - just click on the pictures below!

Look for more great ideas for food, family & home coming from Princess Pinky Girl!