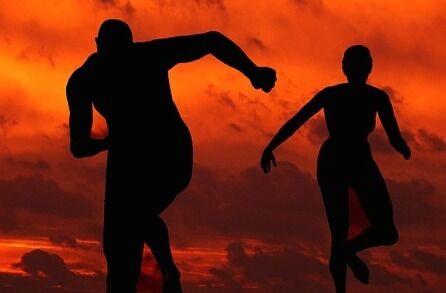 Add a caption
Nike Free trainers are designed with the sole purpose of running in mind
Click to edit caption
Have you ever wanted to hit the tarmac barefoot, running in the same way as your ancestors? Read on to find out how Nike Free trainers claim to help you do just that.
Before you buy
Pay close attention to the
Nike Free
numbering system and consider getting the trainers fitted professionally or even borrowing a pair from a friend before committing to buying them, to ensure the shoe suits your running style.
Runners should break in their Free trainers slowly, as they will be using more muscles in the feet than when wearing other running shoes.
You can create and buy fully customised Free trainers from the
Nike
website, starting at £xx . Ensure you're buying the real thing and not a pair of fake trainers.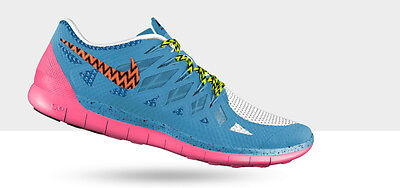 Add a caption
The Nike Free range is based around minimalist running
Click to edit caption
Free history
The Nike Free story started in 2004 after staff at the company observed Stanford University athletes training barefoot on a golf course. The idea for a
running shoe
that felt natural and weightless was born and they set to work.
Using pressure-measuring insoles and high-speed cameras a construction system was developed, modified and altered for different running styles, and there have been many iterations of the shoe since, with six versions of the Free 3.0 alone.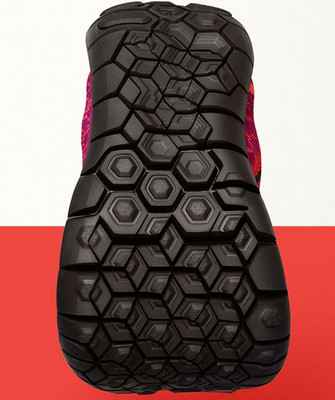 Numbering system
The numbering system for Nike Free trainers relates to sole thickness and its closeness to barefoot or minimalist running.

Some athletes prefer to run barefooted because it creates a richer sensory response as the foot hits the road, which is thought to alter the entire style of the runner.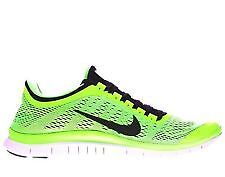 Sole style
Nike Free trainers are designated a number – the lower it is, the lower the sole cushioning. Also described as heel-to-toe drop, the lower the offset of a shoe (difference between heel height and forefoot height), the closer to a natural foot shape it is. The offset is zero for a bare foot.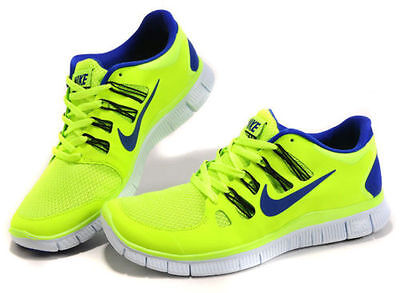 Offset
The
Nike Free 3.0
has an offset of just 4mm, while the Nike Free 5.0 has an offset of 8mm. The 3.0 took four years to create and incorporates a 'sock-like' fit with a breathable woven upper. Since the 5.0 is regarded as the 'transitional' model, this might be a good starter option – it's also available in children's sizes.
In 2014, on its 10th anniversary, Nike introduced upgraded models for three of its flagship Free models, with a hexagonal flex groove pattern on the sole replacing the previous squares configuration, and flyknit upper technology.
The hexagonal grooved sole allows greater movement in all directions, but the drawback is that small stones may be picked up more easily, so they may not be the perfect off-road running shoe. In addition, increased flexibility might be ideal for long and aching runs, but not for shorter sprint distances.
Also, the intended use of Nike Free trainers is running – so tread carefully if you're thinking of using them for other sports. For example, the Nike Free 3.0, 4.0 and 5.0 weigh as little as 7ozs and are very flexible, with little support. You wouldn't go powerlifting in slippers, now would you?
Fitting
The Nike Free range consists of many fitting options – length, width, offset, asymmetric lacing – so trying them on is really a must. This is especially true if they are to be used for their intended purpose – running! Some experts advise buying running shoes a size larger to allow for the natural foot spread that results from the foot hitting the ground.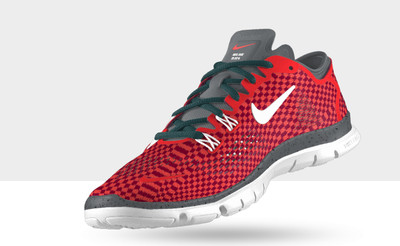 Add a caption
Fully customisable Nike Free options are available
Click to edit caption
Free style
Once you've chosen your model then it's time to take your pick from the funky colour combinations, such as Game Royal, Bright mango, Fireberry and Pink Flash. This purely comes down to personal style, but may depend on whether you will use the shoes solely for running or also as casual gear. For example, the Nike Free Run 2+ is also popular as a casual trainer.

The Nike website offers runners the option to personalise his or her trainers through its Nike Free iD creator, from size and lace style to a complete colour choice for every individual component of the shoe.
Price
Nike Free trainers usually cost around £140 for adults, but there are other, more expensive, options. Children's Free trainers cost up to £60. Due to a new version being released each year, the trainers only have a short shelf life before they are discontinued. Therefore, online auction sites might throw up versions that are no longer available, or considered rare, for example.

Avoid fakes
As with any premium brand, fake Nike Free versions are in circulation.
These may have harder soles (plastic rather than rubber) and are less durable. The Nike tag might be less clear and may lack breathing holes, and online buyers may not even receive a box. If you are unsure ask the seller to send you good quality photographs and then visit the Nike website to compare with the authentic Nike Free trainers.
Caring for your Nike Free
Nike does not recommend washing its trainers in a washing machine. Instead, remove excess dirt and then use slightly soapy water to wipe away dirt, before wiping away the soap and allowing them to dry at room temperature.