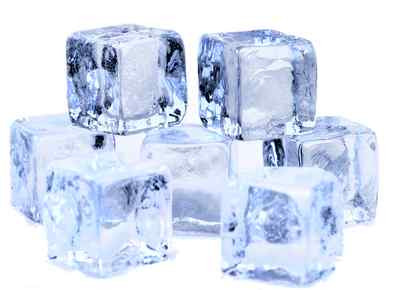 Winter is Coming...
I'll start this guide by writing a little about what happens with a normal freezer.
Unless you live in a desert, the air around you contains moisture. Every time you open your Freezer, you let in moist air. You also can inadvertently let a lot of liquid into your freezer that collects on packaging. The end result of all this water entering your Freezer, is that it clings to the sides and turns into Ice.
Over time, as the ice builds up, you start noticing problems such as the freezer drawers becoming harder to open and close, and you start losing a lot of space. However, in the long term, because of poor air circulation your freezer may not be performing as well which can lead to higher energy costs and a shorter life cycle as the compressors have to work harder.
With a standard Freezer, the only choice you have is to unplug the Freezer, remove the Food and then wait a life time for the inevitable puddle of crushed ice and water to appear all over your kitchen floor. This is made all the more annoying, knowing that before you have even finished refilling your appliance, moisture is already starting to cling to the walls - ready to turn into ice.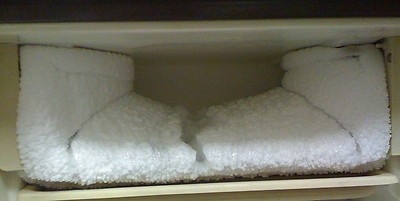 What should I do?
If you already have a standard freezer, there is not much you can do aside from trying to be as quick as possible when opening and closing the door.
If you're about to buy a Freezer, then you have a few choices.
One term you will hear is Auto-Defrost. When you are talking about Freezers, models claiming to have auto-defrost have a button you press that speeds up the rate at which the ice melts when you periodically empty the Fridge/Freezer to clear the build up. Its better than having a standard Fridge/Freezer, but ultimately you are still having to empty the Freezer and put up with a build up of ice, although this may be fine for something like a chest freezer that doesn't get opened that often.
Full Automatic Defrost is generally found in the Fridge compartment and it too works by heating the sides of the walls, except here it is combined with an evaporator that takes the melted water out of the Fridge. This is very common in Fridges nowadays, but when buying a Fridge Freezer, pay attention as the Auto-Defrost Feature might now apply to both parts.
Frost-Free is a term I'm sure you have all heard of, however it works in a different way to Auto-Defrost, as you can't melt ice without significantly raising the temperature.

Instead, dry, cold air is forced around the Freezer, pushing out moist air and preventing condensation on the walls of the unit. As well as keeping ice off the walls, food in your Freezer is less likely to become stuck together.

Total Frost Free, when referring to Fridge Freezers, means both parts of the appliance are designed to prevent a build up of ice, which ultimately makes them more practical and more energy efficient in the long term.

Having used both a normal Fridge Freezer and a total No Frost unit, I know which one I'd go for...