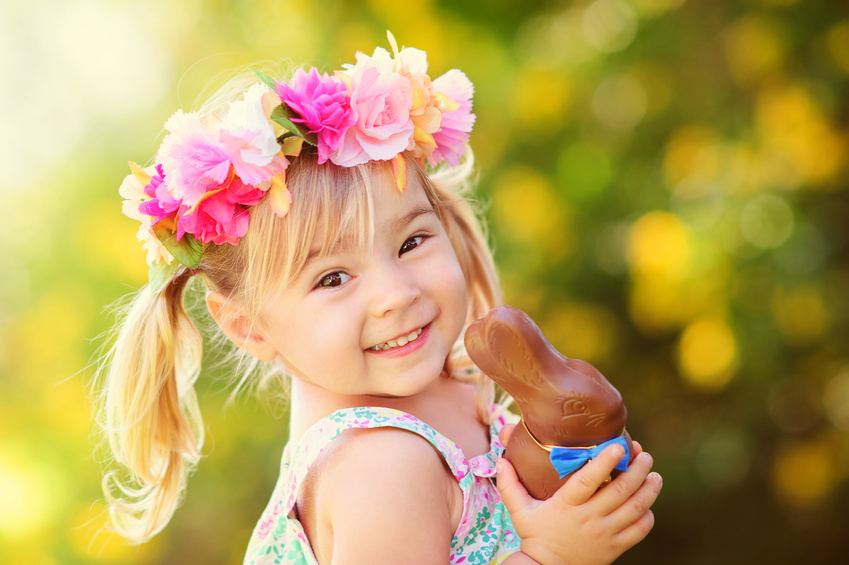 Many people enjoy biting into the sweet sensation of chocolate any time of year, but especially at holiday time. No matter the holiday, you can make your own chocolate treats to go with the theme of the season. Whether you crave Christmas or Halloween chocolate, fun moulds allow you to make your own candy treats rather than buying them. Exercise your creativity with a variety of fun chocolate moulds that are perfect for a number of holidays.
Christmas Chocolate Moulds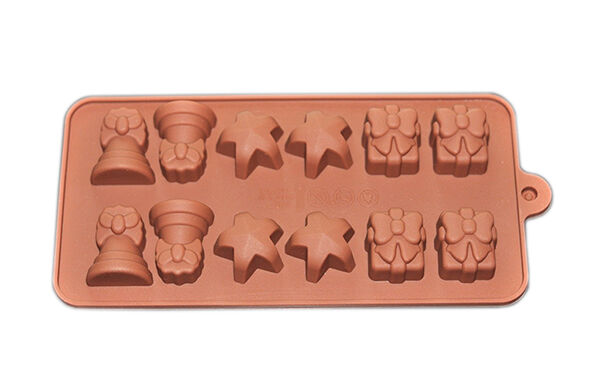 When Christmas time rolls around, the possibilities seem endless when making chocolate treats to give as gifts and keep at home for the family. Make milk chocolate candies shaped like Father Christmas, as well as others shaped like gingerbread men and even moulds that comprise different parts of a gingerbread house. Purchase a four-piece set with the home's brick exterior, windows, door, and roof. If you want to build a snowman, choose a mould set with all the body pieces, as well as sets with just the face of a snowman. Many Christmas chocolate moulds double as cookie moulds, as well. You can choose from hand wash as well as dishwasher-safe moulds for convenience.
Halloween and Autumn Chocolate Moulds
Create the perfect pumpkin with a sheet of Halloween chocolate moulds or feast on chocolate jack-o-lanterns with a spooky face that goes with the season. Other choices include turkey moulds, acorn moulds, shapes that spell out "Boo", cute scarecrows, and creepy spiders and bats. Sheet moulds allow amateur confectioners to create several candy pieces at a time, rather than time-consuming individual chocolate creations. Make sure to check that packaging on any candy moulds to ensure they withstand the heat of melted chocolate.
Easter Chocolate Moulds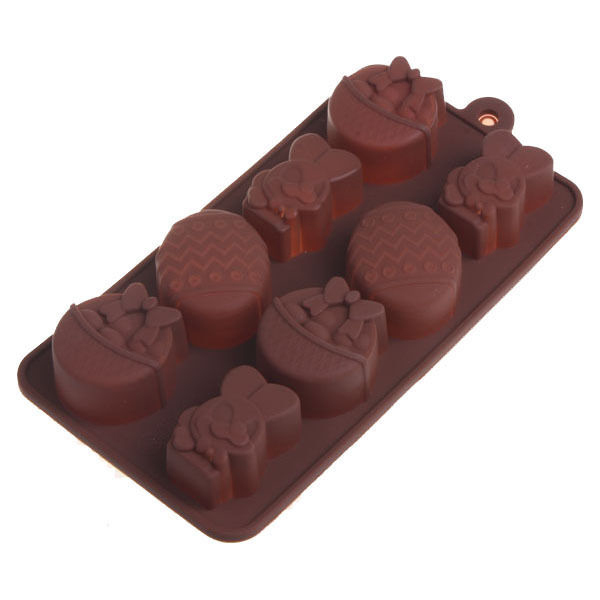 Easter time is chocolate time with chocolate bunnies filling kids' Easter baskets everywhere. Rather than buying giant hollow bunnies already made, create them yourself with chocolate moulds and make a day of it with the children. Choose from traditional bunny moulds, ones shaped like small Easter eggs, pretty Easter lily moulds, and little chicks. Fill plastic eggs with these miniature chocolate treats made from scratch or serve larger chocolates as desserts for Easter dinner.
Valentine's Day Chocolate Moulds
You can show your Valentine some love with chocolate treats you make yourself using Valentine's Day chocolate moulds in a variety of different shapes. Choose from traditional hearts, assorted Cupid depictions, hearts with sweet sayings, and lips with fangs. Give these chocolates to family, friends, and sweethearts, or place attach them to small Valentine's cards to send in for your child's class. Some Valentine's chocolate moulds also double as cookie moulds, while others come with attachments to make soft and creamy truffle fillings.