Welcome to this quick guide on choosing a suitable G&H Brassware Infrared Remote Dimmer Switch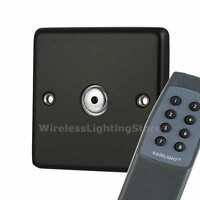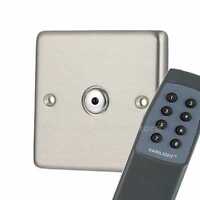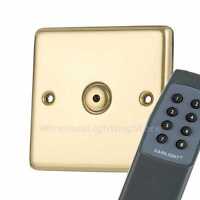 Advantages of buying a remote dimmer switch
- Relax and control lights by remote from your sofa or your bed
- Soft start technology for the chance to lengthen lamp/bulb life
- Memory dimming - will remember the last dimming position if you switch off the light
- 2 way circuits can be set up using a touch slave unit
- Dimmable so an opportunity to create a mood for movie watching, romance or whatever
- Very Stylish look fantastic on the wall and different to tradition white plastic switches or square style rockers
- Product comes with a full 1 year warranty - no fuss - we are that confident in the product
Techy Stuff
- Will work with GLS or Incandescent or Halogen Bulbs or Dimmable CFL bulbs
- Will work to a range of 15 metres line of sight
- YRC8 Remote can control 7 Lights individually and an 8th Button to group and turn on lights as a group.
- Will not work with LED bulbs
- All the dimmers are 400w
- Can work with dimmable low voltage transformers
Any Question ring us on 0800 043 7004 or email us using the ebay contact us form and we will be happy to assist
Choice of Colours and Plates
- We offer 14 plate finishes, Chrome, Brass,White, Black, Antique Brass, Antique Bronze, Black Nickel & More
- We welcome trade of bulk buyers, just email us for a quote and we can assist further
- Flat Plate and Standard Bevelled edge and Roped Edge plates available.
0800 043 7004 FOR FURTHER ASSISTANCE - WIRELESS LIGHTING STORE ON EBAY!