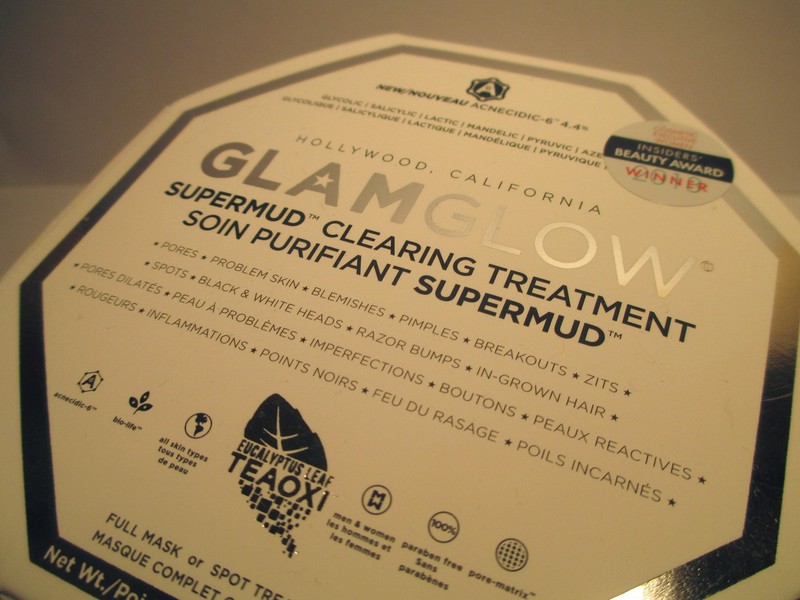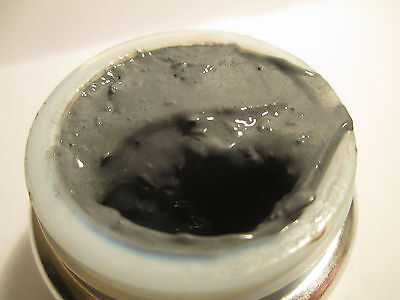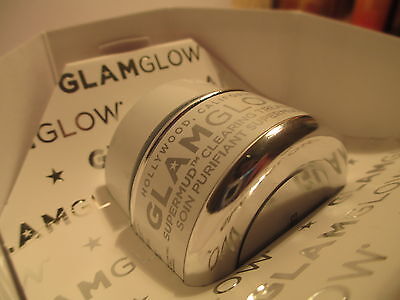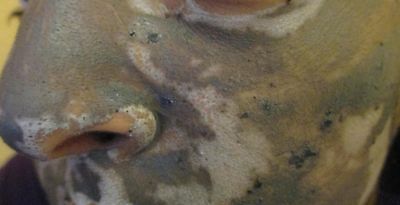 The mask in use
The mask applies smoothly across the skin and dries very quickly when applied in a thin layer. Avoid the eye area, as it is very delicate and sensitive.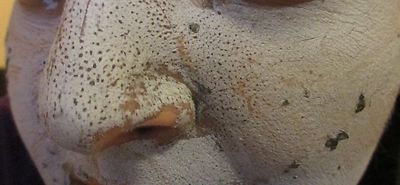 As you can see from the photographs, the face mask draws out the excess sebum oil from the sebaceous pores. This means it will get rid of blackheads, whiteheads, pimples and even in-grown hairs! The great thing about this product is that it doesn't have to be used as a full mask. It can even be used as a spot treatment by using a pea sized amount on the problem area.
The Science Behind GLAMGLOW

ACNECIDIC-6™ contains a 6 acid blend:Glycolic - Helps restore sun damaged skin and improves skin texture
Salicylic - De-clogs and minimizes pores as well as new skin rejuvenation
Lactic - Helps pigmentation, moisture and stimulation
Mandelic - Helps with fine lines, wrinkles, ageing skin and elasticity
Pyruvic - Improves the appearance of scarring
Acelaic - Helps fight follicle bacteria and breakouts

PORE-MATRIX™ is the secret for drawing out sebum oils from the pores. K17-Clay™ is an Xtreme absorption carbon which extracts sebum oils, bacteria and toxins.

BIO-LIFE-CELL-SCIENCE™ contains a mixture of 9 naturally occurring plants for advanced scientific skincare.

TEA-OXI™ is essentially made up of real eucalyptus leaves. It is known for it's healing, hydrating and protective properties.


This review was written by a Bzzagent
#GotADiscount @eBay_UK #ebayguides