If the idea of 'getting your skates on' appeals to you and/or your family and friends in the coming summer months but you don't know what to buy, where to go or how much it's going to cost, then please read on...
Roller skating appeals to people of all ages because it can be enjoyed as a family fun event in a local leisure centre, as a Retro Roller Disco at a nightclub or even for fitness. If you're reading this and thinking of Roller Skating as a nostalgic memory that you'd like to relive or if you would maybe like to introduce your family to a fun afternoon out, then please take a look at the links below. Hopefully this will give you some Skate inspiration - as well as an idea of what you need to get started - so that you're ready to astound everyone with your skating skills in the summer months...
Firstly, these are the different types of skate:
Roller (or Quad) / Recreational Inline / Aggressive Inline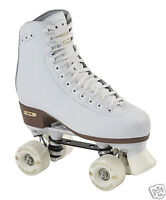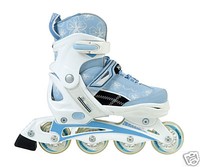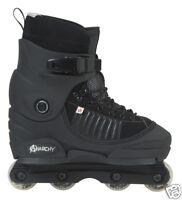 If you'd like to know more about the specifications of the Roller Skate then please click here: HOW TO CHOOSE ROLLER SKATES
Want to have a look at the finest skates available as used by professional skaters and celebrities? Click here to have a look at our Guide to RIEDELL TRACK, SPEED AND JAM SKATES...
If you don't think Roller Skates are for you but think that Inline Skates might be, please take a look at our Guide INLINE SKATES - ALL YOU NEED TO KNOW!
Don't know the difference between Roller Skates and Inline Skates? Click here to see our Guide ROLLER SKATES vs INLINE SKATES - THE DIFFERENCES
Once you have an idea of the sort of Skates you want and whether you plan to use them for fun outside or whizzing round your nearest Skate Rink, please have a look at the list we've compiled of venues which details where you can safely skate. These listings include Roller Discos, groups who organise Outdoor Skates and all UK leisure centres which cater for all kinds of Skate activity and more. Which means that you, your children, family or friends can partake in as much summer skate activity as possible (regardless of the British weather):
UK ROLLER DISCOS AND SOCIAL SKATES
UK ROLLER SKATE RINKS AND CLUBS
Still not sure what sort of skates you want? Click here to see what's popular in our Guide ROLLER DISCOS - WHAT SKATES TO WEAR..
Remember to always wear Safety Gear and have fun! Click here to see our SAFETY GEAR GUIDE FOR SKATEBOARDS, SKATES, SCOOTERS AND HEELYS
Please click her to see ALL ROLLER SKATES ON SALE IN OUR SHOP
Thanks for looking!