After being personally stung by a low life de-generate selling N95's i thought it best to warn other people about my misfortunes. The phone i received (pictured below). Appears to be a normal N-95 until closer inspection, the exterior proves to be completely genuine until i discovered that nokia dont make a black N95-1. Camera was of poor quality 0.5-1MP, operations menu was missing several options such as connection manager, poor battery life, non-functioning buttons, would not connect to my laptop, no GPS, WI-FI, or IR present.
Listed below is a guide for spotting fake Nokia N-95's. With the current demand for the N95 and N95-8GB soaring fakes are getting better and better listed below is a few pointers to spot the non-genuine nokia phones. (Pictures below are a fake N-95-1)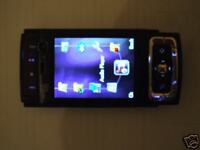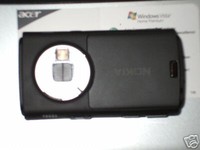 The name, if its a nolka or any other varient of someone trying to spell nokia its a fake.
The model, Nokia N95-1 phones do not come in black. The only varient of the N95 family which is black, is the N95-8GB
Notice in the picture how the music player isnt called music player its now "audio player" (See Picture)
The font is potrait when it should clearly be landscape
Buttons are "OK" and "BACK" when they should be "OPTIONS" and "EXIT"
Menu is incomplete (Such as connection manager)
The battery life is poor (Even poorer than usual)
Variety of non-functioning buttons
No flash memory included
Battery looks like its been made in someones shed
Unfortunately most of these signs are only visable once you gave the phone in your hand, the best advice i can give is that you check were your getting it from and use a viable form of payment avoid cash etc. If you have found this guide helpful feel free to vote.