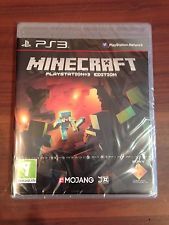 Games for Gamers!
Ebay is the perfect place to find everything for your gaming needs. There are so many different gaming consoles available these days, and so many accessories to go with them. If you're a parent who falls into the 'non-gamer' category, Ebay makes it easy for you!
You can search for a specified item, or browse the immense selection available for fantastic bargains and bundles. Many people buy a game, play it through and then sell it, so the chances are that when you buy second hand, it will be in very good condition.
I've used Ebay many times for Ps3 games, Ds games, Gamecube games, controllers and accessories, and have always found great items at great prices. The sellers are always prompt at replying to queries you may have, and will even give suggestions if they don't have what you're after.
Christmas and birthdays can be catered for on a budget if games are what you need.
Kids love surprises, knowing that you can have a wonderful range to choose from at affordable prices, is so much better than trawling through the shops, and enduring long queues.
Everything you could want is easily available on Ebay. I have purchased Games, Battery packs, leads and wires and a headset, and it all comes very well packaged, and with fast delivery.