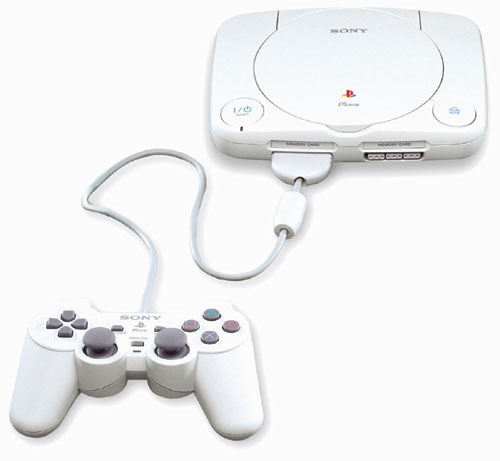 Game consoles, such as those manufactured by Microsoft, Sony, and Nintendo, can provide many hours of family fun. With a wide range of games and accessories available, shoppers have access to every type of merchandise they need. Whether buying controllers, chairs, or a variety of other items, game players should learn about various accessories, their functions, and how they pertain to the systems they own. Accessories run the gamut between appeal for different age groups to items that are specifically designed to enhance group or individual play.
When buying accessories, players should also check out the multitude of options that are available within individual item types. They may also be able to find a selection of used items and accessories for use on their current consoles, as well as older game systems that offer a more nostalgic feel. To buy gaming merchandise and accessories, shoppers can look at local video game and electronics shops and on diverse websites like eBay.
Types of Gaming Merchandise Accessories
The first thing to do when buying gaming merchandise accessories is determine the types of items that are available. This involves a variety of categories, including controllers, gaming chairs, motion sensor technologies, and more. There are various accessory categories and different types within each category.
Game Controllers
As one of the most important console accessories, game controllers allow video game players to interact with the games they play. Within the controller category, shoppers have a few choices, such as wired, wireless, and modded. The table below describes these controller types.
Controller Type

Description

Connects to the gaming console via a USB or other plug type

Does not require batteries

Costs less than other plug types

Uses either a 2.4 GHz, Bluetooth, or infrared signal

Requires batteries

Costs more than wired controllers

Comes in wired or wireless models

Offers extra functionality, such as turbo or programmable moves

Costs the most
Regardless of the controller types purchased, players need to make sure they can use them comfortably. In addition, they should make sure they keep enough batteries on hand, including extras, for the number of wireless controllers they plan on using.
Gaming Chairs
Gaming chairs provide a great way to connect to favourite games through excellent audio and rumble features. Gaming chairs allow players to play in style and come in several types, including swivel and rocker, as detailed below.
Gaming Chair Type

Description

Provides the most comfort

Similar to an office chair

Some offer wireless capability

Can also sit on the floor without the stand

Sits on the floor

Variety of material options from faux suede to faux leather and more

Offers a variety of surround sound options
To fully utilise all of its features, a gaming chair must be plugged into an electrical outlet. Otherwise, the chair is just a chair, and the speakers and other features, such as rumble, cannot work.
Motion Sensor Technology
Motion sensor technology is a newer craze in the gaming world, and it has come a long way since the early days of the Nintendo Wii. The following table presents information about the different motion sensors for Xbox, Wii, and Playstation.
Motion Sensor Type

Description

Uses infrared to enable players to interact with various Kinect games without having to use a controller

Uses a Bluetooth 2.0 wireless connection

Captures the movement of the wand controller using the Playstation Eye camera

Allows players to interact with the Wii unit through infrared and Bluetooth technologies

Different-shaped remotes are available
Relatively new motion sensor technology is likely to improve going forward. Future console designs are expected to include motion sensor technology as a major part of their game play with the technology integrated seamlessly into their game designs.
Console Accessories
The vast array of accessories available for the various consoles, both old and new, compose another category of popular items. The following section details some of the more common accessories that are found, including game cases, headsets, and cleaning kits.
Accessory Type

Description

Exclusive to the Xbox 360

Allows players to customise the looks of their game systems

Protects game discs

Games typically come with their own cases

Shoppers can buy replacement cases to replace damaged ones

A multitude of console-specific and third-party cases are available

Most are made of sturdy nylon and plastic materials, with appropriate padding

Shoppers can find various cleaning kits to keep their game discs in optimum condition

Should also look for laser lens cleaning discs

Allows voice chat communication

Most have a mute and volume control on the headset or on an inline control
When it comes to the Wii, shoppers can look for a variety of different coloured systems. This includes the standard white or black, along with red, sky blue, and more.
Popular Gaming Merchandise Accessories
Some popular gaming accessories include kids' character games, special controllers, gaming aids like steering wheels, and specialty items like Wii Fit. The possibilities are extensive, and gamers can focus on the types of accessories that matter most to their personal gaming styles.
Skylanders
A popular video game series found across all consoles, Skylanders consists of plastic toy figures that players purchase in order to add the virtual characters to their Skylanders games through the portal of power. The portal, which is a separate device from the console, reads a tag on the figures and places those characters in the game, allowing players to utilise them and their special abilities.
Nintendo Wii Game Controllers
The Nintendo Wii offers a variety of different controller designs that are made especially for specific game types. Some of the more popular Wii controllers and remotes include the Wii steering wheel, made for racing games, and various sport-specific remotes for games like tennis and golf. Some of the more popular themed Wii remotes include the sword from Legend of Zelda and various gun-shaped remotes made for the various shooting games that are available on the Nintendo Wii.
Microsoft Steering Wheel
Even though the Xbox 360 Kinect allows players to play their favourite driving games without using a steering wheel, Microsoft makes an Xbox 360 steering wheel that is specifically for those who enjoy a more hands-on experience. Shoppers can purchase third-party steering wheels, as well.
Nintendo Wii Fit
The Nintendo Wii Fit has found its way into the hearts of millions of people to become one of the most popular accessories for the Wii system, especially for adults. The Wii Fit started an exercise craze nationwide and was actually quite difficult to find when the Wii Fit console and accessories first hit the market.
Handheld Gaming Systems
In addition to gaming consoles themselves, both Sony and Nintendo also sell popular handheld devices. The following table goes into more detail about the current models of handheld devices produced by both companies.
Handheld System

Description

Allows players to continue playing compatible games on the go

Game information is transferred to the Vita from the applicable PS3 game

Projects 3D images with compatible 3D games

Available in a variety of colours
Both of the above systems feature the ability to play games created for the previous handheld systems in their manufacturing lines. This backwards compatibility significantly adds to the devices' appeal with players.
Game Accessories for Older Systems
Shoppers can find a wide variety of older game systems for sale, along with a multitude of accessories made especially for their use. Shoppers should always buy from reputable sellers to make sure these consoles and accessories still work. When unsure about an accessory, it can be researched online before making a purchase in order to avoid the hassle of returning it later.
Buying Gaming Merchandise Accessories on eBay
To find new and old gaming merchandise on eBay, just visit any page and begin your search. Enter keywords like 'Wii sports pack' or 'black gaming chair' into the search box to quickly find options. The terms should describe the products you want as closely as possible. If the list is too long, it just takes a few seconds to narrow it down. Just click on the filter options that are listed on the results page. Another helpful option on eBay is the site's Search Tips page, which provides great information on how to search for products using keywords. eBay Shops provide even more gaming accessory options, as well.
eBay offers shoppers an easy and secure shopping experience. To enhance your experience on the site, remember to read through a seller's feedback history if you want to buy from him or her. This gives you valuable information about what other shoppers thought of their transactions with the seller. Also remember to read the terms of sale on each product page before making a purchase. Finally, be sure to get all of your questions answered if the seller's listing does not cover all the pertinent information.
Conclusion
Buying gaming merchandise accessories can extend the usefulness and enjoyability of a console, allowing for many hours of fun with friends and family, even those who are located elsewhere in the world if the platform features an online multiplayer system community. Players can use the various accessories that are available to improve their overall gaming experience. This includes utilising various controllers, gaming chairs, the latest in motion sensor technology, and a range of other accessories for a shopper's favourite system.
Gaming accessories make great gifts for birthdays and other special occasions. A large variety of educational games and materials can make a captivating difference in a young child's life. Handheld versions of favourite gaming consoles are popular for many reasons, including their portability, which is something traditional consoles lack. Whether buying gaming merchandise for personal use or as a gift, shoppers can find the perfect accessories in local shops or online at eBay.