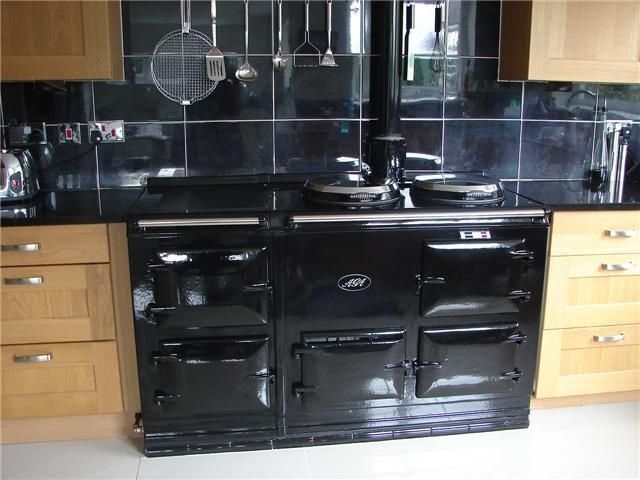 AGA represents the Aktiebolaget Gas Accumulator company, which is responsible for a series of innovative gas and electric cookers. These cookers are also heat storage units with heavy cast iron frames that is said to absorb and maintain heat from a continuous, but low intensity heat source. In 1922 when Gustaf Dalen invented the first AGA cooker, slow burning coal provided its heat source. Now consumers can choose between gas and electric models based on practicality, features, and personal preference.
AGA Gas and Electric Models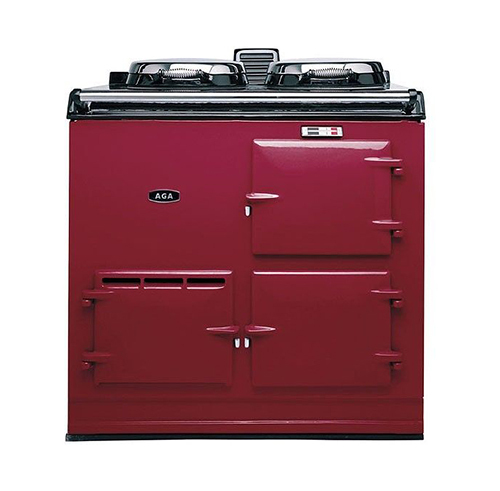 AGA's main cooker models are differentiated by the number of ovens as well as their energy source. There are two, three, and four oven models with each additional oven making the overall unit a bit wider than the previous one. The two oven models include a simmering oven and a roasting oven; the three oven models include the previous two ovens along with a baking oven, and the four oven models include all three ovens along with a warming oven. Aside from the numerous ovens, each AGA cooker model also includes a boiling plate and a simmering plate.
AGA Gas vs Electric Fuel Options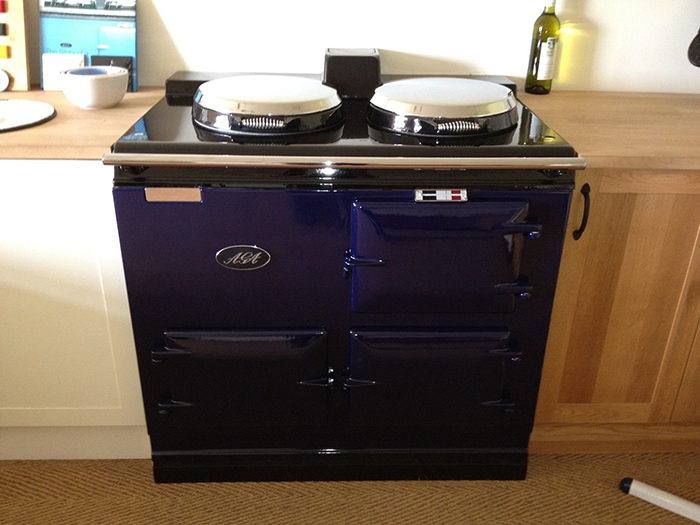 AGA stove fuel options include gas, diesel, kerosene, and even biofuel. However, most consumers prefer to go with the electric AGA models, some of which can be controlled with a smartphone. AGA has also created dual control models which looks and operates just like the traditional models, with the exception of the dual control feature, which is a low energy setting that can also be turned off completely.
AGA Stoves Energy Consumptions
Regardless of which fuel option is chosen, some critics state that it is very expensive to operate an AGA cooker. However, when considering the running cost for an AGA cooker, consumers also have to take into account the additional functionalities that accompanies the stove. It is a said that a single AGA cooker, whether gas or electric can replace a host of small appliance along with one or more radiators. Additionally, new age AGA models are programmable with the AGA Intelligent Management System (AIMS), which allows the unit to take a break when it is not needed or when no one is home, thus saving on running costs. The chart below shows average gas and electric weekly energy consumption for the different AGA models.
| AGA Model and Fuel Type | Weekly Energy Consumption |
| --- | --- |
| Two Oven Models | |
| 13-amp Electric | 220kW |
| 30-amp Electric | 224kW |
| Gas (Natural) | 450kW |
| Oil | 40 litres |
| Three Oven Models | |
| 13-amp Electric | 250kW |
| Gas (Natural) | 425kW |
| Four Oven Models | |
| 13-amp Electric | 270kW |
| 30-amp Electric | 273kW |
| Gas (Natural) | 527kW |
| Oil | 51 litres |
The energy consumption in chart above may be high to some, but before consumers can make a decision, they need to compare the energy consumed with the energy saved from the reduction of other appliance usage.