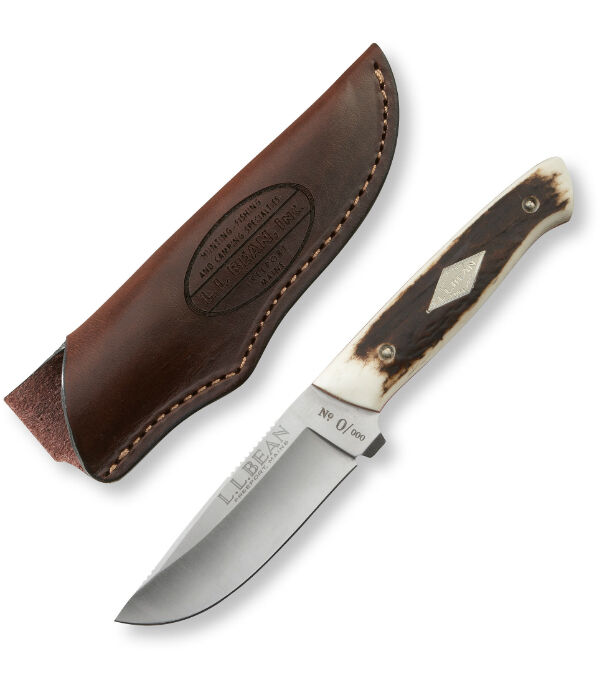 Army surplus products used in the field are regularly sought after for all manner of different occasions, and eBay has one of the most extensive collections of such items anywhere online.
German knives are just one of a whole host of items available on eBay, and when buying one it's important to source a pouch or sheath to make sure no harm is done when it's not being used.
The following guide aims to inform buyers of the main factors to take into account when buying a German knife pouch, and how to source one safely and securely using eBay.
What Is a Knife Pouch?
Knife pouches are used to keep knives safe when they are not being used.
When searching on eBay, buyers will find that knife pouches are also referred to as sheaths, and it's something to take into consideration.
Size and style will vary a huge amount with sheaths tending to be a tighter fit than the standard pouch.
There are a number of ways to distinguish one from another and the following sections outline the different ways that eBay allows you to do this.
Conflicts in Which the Pouch Was Used
German knife pouches were utilised in a number of different conflicts throughout the 20th century, and eBay gives buyers the chance to search for these different types of knives using various different parameters. The table below outlines the different conflicts with a short description alongside:
| Conflict | Description |
| --- | --- |
| World War I | Conflict that took place between 1914-1918. |
| World War II | War from 1939-1945. |
| Not Specified | Any other conflict in which German troops took part will be in this section. |
Era Pouch Was Issued
Knife guards were used in a number of different wars, as outlined above, and another way that eBay allows users to search for them is by the era of the conflict.
They are generally set out into different epochs, such as World War I (1914-1918) and World War II (1939-1945) and also Post War (1945 – present).
Colour of the Pouch
One of the main ways in which to distinguish pouches from each other is by colour.
The colours will vary and tend to be darker rather than lighter, with significant evidence of wear present on many of the items.
eBay doesn't allow you to search using colour as a parameter, but by using the search bar at the top of every page it is possible for buyers to do this.
Condition of the Pouch
German knife pouches for sale on eBay will be in varying different conditions and, the site gives you the opportunity to search for a range of different types. The bullet points below explain the conditions along with a description:
New– expect the product being offered to be brand new and preferably inside the original packaging. Although, with a product of this nature it's not likely there will be many new ones up for sale.
Used– most of the knife pouches for sale will be used. It's important to check their condition, as well as how old the product is. The used category covers a vast array of different products and checking the item description is imperative to finding out exactly what the product is like.
Not Specified– condition of the pouch hasn't been specifically identified and more information will be found in the product description as to its condition.
Was it Issued?
Another way to distinguish between different types of German knife pouches is whether or not they were issued to a member of the armed forces.
The table below gives details on the distinctions to make between the two:
Type

Description

Issued

· Item was given to a member of the services and likely to have been used in some kind of conflict.

Not Issued

· Pouch or sheave wasn't given to a member of the German services.

· Could still be new and not likely to have seen any use at all.
Services that Used the Pouch
A number of different service personnel were armed with some kind of knives, and eBay gives buyers the ability to search using this as a parameter.
The following list outlines the diverse range of services that use knives and knife pouches:
Army
Special Forces
Home Front/ Civil Defence
Not Specified
Buying and Safety Considerations for German Knife Pouches
Any kind of army surplus product or memorabilia dating back to past conflicts should be handled carefully, as certain products can become unsafe when in the wrong hands.
Knife pouches are one of those products and the following list outlines a number of safety considerations:
Store in a safe place – the knife pouch itself isn't unsafe, but the knife inside the pouch can be very dangerous when in the wrong hands. Be sure to store the knife in a secure location when not being used, so as to not encourage accidents.
Does the pouch fit? – when purchasing a pouch or sheath it's important to consider whether it definitely fits the knife it's being bought for. To do this, ask the seller a number of questions pertaining to its size and measure your knife to make sure it will fit.
Can the authenticity be guaranteed? – this is one of the main things that affects the price of the product. Buyers can check authenticity by researching the product thoroughly and checking the seller's transaction history to make sure they can be trusted.
Can it be shipped to you? - if the knife and pouch are being bought as a pair, and shipped from another country, there may be problems at customs with the shipment. Be sure to check it will clear customs before ordering.
Keep the knife sharp – knives that aren't kept sharp and then used for various activities are more dangerous than those that are regularly sharpened. Before placing back into its pouch or sheath be sure to sharpen it to keep it in optimum condition.
Conclusion
Anyone in the market for German knives on eBay knows that without a pouch or sheath the knife becomes dangerous, and is increasingly hard to keep in excellent condition.
eBay offers a large number of pouches and sheaths for sale and when buying one the customer should ask the following questions:
What size does the pouch need to be to fit the knife?
Is the material enough of a safe guard against the knife causing injury?
Which conflict is the knife from?
These questions should no way limit your search and the final choice always lies with you, the buyer.
This guide, along with all the options available to help you on eBay itself, are the best way to help you easily find the item you're looking for.
Once ready to make payment, remember to use PayPal to make sure the transaction goes through as safely and securely as possible.