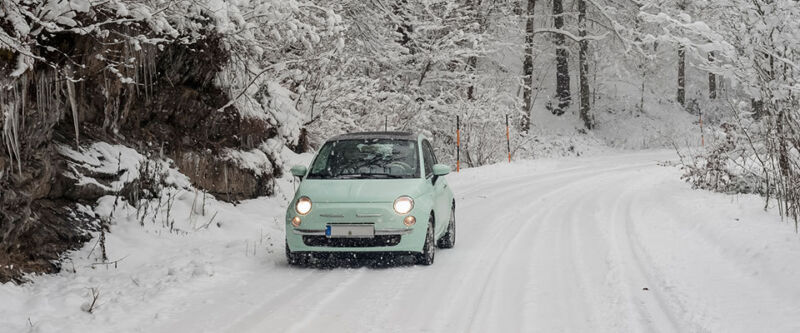 Winter is the time of year when you're especially glad to have a warm car to take you right to your front door. But it's also when you're more likely to run into trouble on the road — be it a breakdown, accident, or getting stuck due to closed roads or backed-up traffic.

This guide explains that by taking some common-sense precautions and investing in some practical kit, you can minimise the chances of getting stopped in your tracks when the weather closes in.
Prepare Your Driveway and/or Garage
If your garage is crammed with 'stuff', it's time for a clear out to make a warm home for your car during the winter months. This will eliminate many winter motoring issues, not least the need to
de-ice
your windows. If you don't have a garage, make sure any drains on your driveway are unblocked so rainwater can flow away before it freezes. Invest in a
shovel
to clear away heavy snow and have some
grit or salt
to hand to melt ice and snow.
Maximise Visibility
Dark evenings, heavy rain, snow, fog and dirty roads combine to seriously reduce visibility in winter. Before the weather gets very bad, consider replacing your
headlight bulbs
and
wipers
to ensure you can see as clearly as possible and consider using RainX or similar Water Repellants on your windscreen. If your windscreen gets very dirty, give it a wipe with a
specialised cleaning product
after your journey so your wipers don't have to work too hard. And finally, make sure your windscreen and wipers are fully defrosted before setting off — ice can damage your wipers and make them less effective.
Ice-scrapers
can be helpful with particularly icy windscreens.
Use the Correct Fluids
Make sure whatever
screenwash
you're using is suitable for sub-zero temperatures. Some formulas will need to be diluted a bit less than in summer to remain effective, or even used neat if it's very cold.
Anti-freeze
is also essential to prevent your car's coolant freezing when the temperature drops. Finally, make sure you have
de-icer
to hand - using boiling water to clear a frozen windscreen can crack the glass.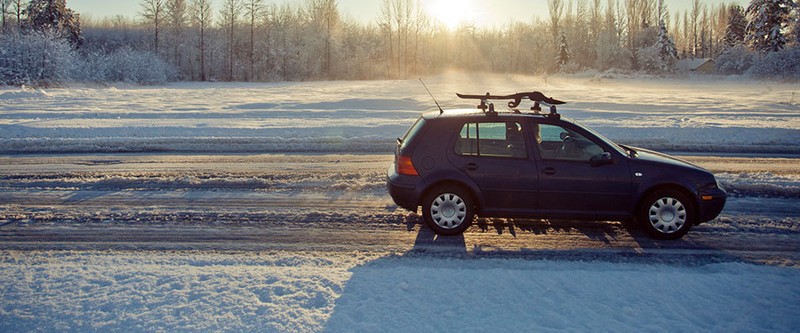 Fit Winter Tyres
Some people think
winter tyres
are not necessary in the UK due to our relatively mild winters, but it doesn't have to be snowing heavily to benefit. Winter tyres grip the road better, and will bring you to a stop quicker in the cold, wet conditions typical of UK winters. Even the lowest-rated winter tyre is far superior to the best summer tyres in snowy or icy conditions.
Make Sure Your Battery Is up to the Job
Car batteries
have to work harder in the winter months as your car will require more power to start in colder temperatures.
Using a
battery charger
will ensure that your battery is performing at its optimum level however you may want to consider keeping
jump starter
in the car to keep you out of trouble.
Prepare Yourself
All of the above tips are vital, but perhaps the most important factor is you, the driver. How you react in bad weather conditions will determine whether you get home safely.

On snowy or icy roads drive smoothly — sudden or jerky operation of the accelerator, brakes and steering will only make things worse.