A few pieces are all you need to make a big impact. Try combining wooden frames with other natural materials such as wool throws and painted metal vases to create a shabby chic feel. Our resident Homes expert, Lisa Patton delves into eBay's interiors emporium to discover a world of shabby chic – all for under £20.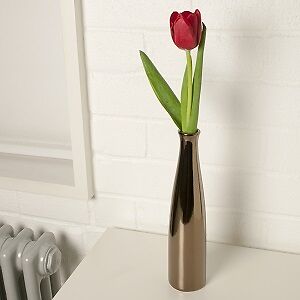 eBay likes: one flower is all you need.
Price: £1.99
This tall, slim and elegant vase is perfect for showcasing one single bloom.
Try placing one on the kitchen table and see how a simple evening meal for two transforms into a special occasion; or, for the ultimate spa indulgence, add a single orchid to the vase, surround with oriental scented candles, lock the bathroom door and drift away.
---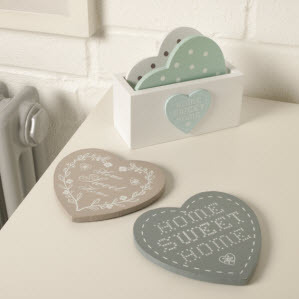 eBay likes: little touches that make a big difference.
Price: £8.95
Transport yourself back to the times of afternoon tea with cucumber sandwiches, home-made Victoria sponge and the finest bone china.
These dainty heart-shaped coasters with warm messages and pretty polka dot designs can't fail to turn the most rushed of cuppas into a hug.
Too adorable to hide away, you can keep this set of four on display in their decorated wooden box. Just add friends and drinks.
---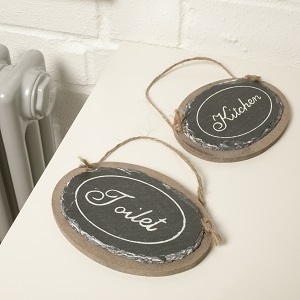 eBay likes: simple, basic but delightful design
Price: £4.99
These country cottage style rustic signs have simplicity at their core. A small piece of slate attached to a wooden backing with with hemp rope for hanging.
They come in 4 designs: kitchen and toilet (displayed in the photograph) and also for bathroom and bedroom.
They're pretty small, only 12.5cm wide and 9cm high - that's about 14.5cm with the hanging rope.
---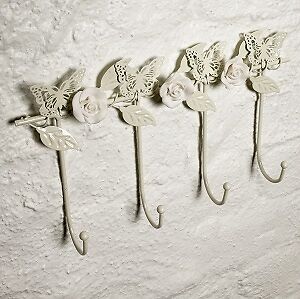 eBay likes: perfect in any girls or ladies bedroom
Price: £8.95
If you've encountered the problem of too many accessories and not enough hanging space this ornate solution can simply get you off the hook.
The butterfly, rose and leaf design intricately spirals around the top of the 4 hooks neatly covering the wall fixings.
The product has an ornate cream metal finish and wouldn't look out of place in any shabby chic-styled room.
---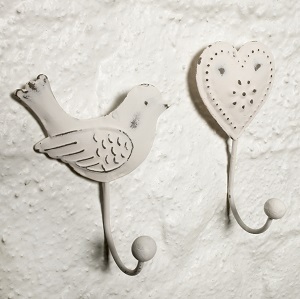 eBay likes: little touches that make a big difference.
Price: £1.99
A pair of charming distressed-looking single hooks that would add character to any room in the home.
These hooks are better suited for lightweight items rather than heavy coats so are ideal in the kitchen for tea towels or in the bedroom for jewellery.
The hooks measure approx 11cm (height) x 6cm (width)