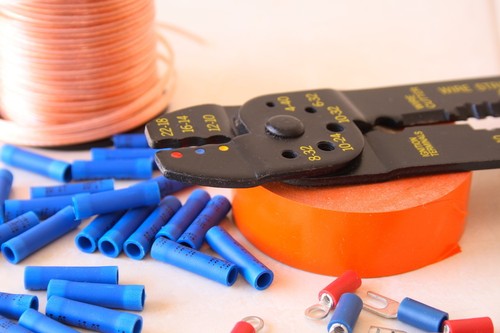 Anybody looking to rewire a house, replace old electrical appliances, or even install new ones must be wondering about all the electrical supplies and components needed to get the job done. For those buying the supplies to carry out a home project, some concerns are the cost and safety of the electrical parts. Nowadays, it is very easy for anyone to obtain electrical supplies because almost every part that one might need for an electrical project can be found at numerous retailers.
However, while electrical supplies are available at various DIY and wholesale electrical shops, it is important for users to know not only the electrical parts that they need for their work, but also how to select good supplies that are safe and of high quality, and how to get more value for their money. All important aspects of getting the best value electrical supplies are discussed next, including how to purchase electrical supplies from online retailers, with eBay being a good choice.
Types of Electrical Supplies
Electrical supplies include various products, and not only the components used in the electrical appliances. They also include the tools and the appliances themselves. Although there are many types of electrical supplies or components, the main types are power conductors, switches, lights, energy storage devices, tools, and electrical covers.
The function of power-conducting components is to conduct the electricity to devices and appliances. Wires, terminals, and electrical wall outlets are examples of power-conducting components. Switches' function is to turn on and off the power supply to appliances. Besides the normal switches found on electrical outlets, extension plugs and electric timers are also examples of switches. In any home or premise, lighting is very important. The most common lighting systems are incandescent lights, fluorescent lights, and light emitting diodes (LEDs).
Energy storage devices store electricity to power appliances. Some examples are batteries, fluorescent light starters, and capacitors. There are numerous tools used in electrical work including the humble screw driver, drill, voltmeter, wire cutter, wire tape, and more. Electrical covers are parts that are used to conceal wires and wire connections. They serve to protect the user from potentially dangerous electrical wires and cover up the wires for a neat look. The following table displays the main types of electrical supplies and their examples.
Types of Electrical Supplies

Examples of Components

Power Conductors

Wires

Terminals

Electrical wall outlets

Switches

Wall switches

Timer switches

Extension plugs

Lighting

Incandescent lights

Fluorescent lights

LEDs

Energy Storage Devices

Batteries

Light Starters

Tools

Drills

Voltmeters, etc.

Electrical Covers

Wall wire ducts

Electrical boxes
Besides all the components mentioned above, there are many more types of electrical supplies. Anyone planning to carry out any electrical work on their house should know exactly what they need. Therefore, proper planning is required to avoid getting the wrong electrical components.
Tips for Buying Electrical Supplies
For buyers to get the most value out of their electrical supplies, they should first know what they want to do with the supplies. Therefore, before buying electrical supplies is important to decide on how to use them and what quantities are needed. Besides getting the most value out of the electrical supplies, it is also important to ensure the safety of the components.
Plan Thoroughly and Accurately
Before deciding to purchase any electrical supplies, it is important to plan on what they are used for. If one is planning to rewire the entire house or some parts of it, then it is necessary to measure the area involved to determine the length of wires and the quantity and type of other parts needed for the job. When measuring the run of the wire, it is wise to add some extra length to compensate for any error in the measurement. Plus, it is always helpful to have some extra length of wires in case there is an unexpected need. Besides wires, one should list down the amount of other components which are needed, such as light bulbs, switches, screws, and so on.
Get a Home Electricity Guide Book or Manual
Those who are not very experienced with electrical work might consider getting at least a manual on home electrical works, especially when carrying out a major project which involves the whole house. These books can provide useful tips for conducting home electrical projects without wasting supplies. Besides helping owners to carry out their electrical work efficiently, guide books and manuals can help owners to do their job safely and prevent accidents.
Pay Attention to Safety of Electrical Supplies
A crucial thing to consider when purchasing any electrical supply is its safety. Since there are numerous electrical parts and components manufactured by many companies, it is important to ensure that each one is safe for use. One thing to look for when purchasing an electrical part is the safety seal of approval. This label on the product means that it has been thoroughly tested to ensure that the product is safe for use. If there is no safety seal of any type on the product, purchasing it should be avoided and other brands should be considered instead.
Some products, especially complicated components and tools, have a user's manual. Buyers should be sure to ask for the user's manual if it is not already included with the product. This manual is important even to people who are very experienced in electrical work as it contains safety precautions when using the product, explains how to use the product efficiently, and includes troubleshooting tips.
A good way to get electrical supplies at a cheap price is to purchase used items. However, this is not highly recommended as used parts or tools can have a shorter lifespan compared to new products and can be flawed at times. When deciding to buy used electrical supplies, one should examine them thoroughly to make sure they are working properly. If possible, buyers should have an experienced technician to help them look at the used product to determine that it is still functional and safe to use.
Save Energy
For buyers to get even more out of their electrical supplies, it is definitely a good idea to buy energy-saving products. With the advancement of technology, there are now home appliances and electrical components which can save energy. The most well-known energy saving appliance is the energy-saving light bulb. Besides lights bulbs, there are many types of other energy saving products, such as electricity monitors and standby savers. Electricity monitors are used to register and keep track of the amount of electricity consumed in a home. Monitoring the energy use can help the buyer control its usage and make significant savings on the long run. Standby savers, on the other hand, save energy by reducing the energy consumption of electrical appliances on standby such as the television and DVD player. Other interesting energy saving electrical appliances are the energy saving shower head and the electrical timer switch.
Buying Best Value Electrical Supplies on eBay
If you are searching for good value electrical supplies online, eBay is a great place to start as it has numerous products from many local and international sellers. To look for electrical supplies, you can start at the eBay home page and look up the particular item that you want. Just type the product keyword, such as 'electrical supplies' into the search bar, or type in more specific keywords for better results. Other keywords that you can also use are 'LED light bulbs' and 'home energy monitor'. When looking through the product listings page, you can view the image of the product, titsrice, and the delivery fee.
After selecting the product that you like, be sure to read all available information on the product page. Details that you should look out for besides the item's price and delivery fee are the condition of the item and its return policy. If it has a return policy, you can return the product to the seller if it is damaged or flawed when you receive it. Before buying the product, you can check the seller's feedback score. This shows previous customers' evaluation on the seller's products and services. A high feedback score means that the seller has a good reputation. If you have read all details on the item and are satisfied with it, you can then purchase it and have it delivered at your location.
Conclusion
Anyone looking to get best value electrical supplies for home projects can do so easily as electrical parts and components are widely available at various places. Those who intend to carry out major electrical projects on their home need to plan their work thoroughly. By planning their work, they can then determine the electrical supplies that they need and their quantities. When buying electrical supplies such as wires and other components, it is wise to buy some extra supplies to compensate for errors in planning and measurements.
Besides proper planning, buyers should be aware of the quality and safety of the electrical parts. Electrical supplies and appliances should always have a safety seal of approval as a sign that the item has been tested and is safe for use. To get more value out of the their electrical supplies, readers can look for energy-saving appliances such as an energy monitor and energy efficient light bulbs. eBay has numerous electrical supplies of good quality and value. Therefore, anyone looking for good value electrical supplies should find them easily by shopping on eBay.