The Gibson company has a reputation for designing and manufacturing high quality guitars, including classic Gibson acoustic guitars. Many players enjoy playing or collecting vintage Gibson acoustic guitars because they believe older models produce better sound. In addition to vintage Gibson acoustic guitars, buyers need to learn about body styles, neck sizes, and electronic options.
Vintage Gibson Acoustic Guitars
Gibson introduced the Advanced Jumbo acoustic guitar in 1936, with a reissue during 1990. Many professional players think the Advanced Jumbo is Gibson's best vintage acoustic guitar for producing large volume, as well as creating bass response and tone warmth. The Gibson B series, which the company produced from 1961 to 1979, features three primary acoustic guitars constructed in limited numbers. Gibson's Hummingbird vintage acoustic guitar has a Sitka spruce top, with mahogany built into the back and sides. Hummingbird comes in several different colours and many guitarists consider it the most stylish of the vintage acoustic guitars offered by Gibson. The Dove features steel strings that plug away on a durable maple neck.
Gibson Acoustic Guitar Body Styles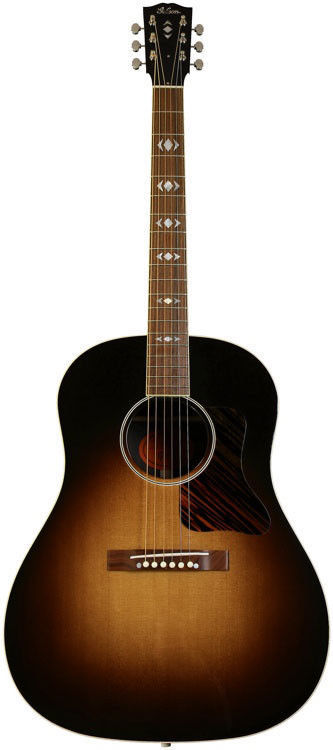 Of all the main acoustic guitar manufacturers, Gibson offers the widest variety of body styles. Guitarists can find small travel size acoustic guitars and extra large jumbo acoustic guitars that can double as electric guitars. Body style influences the level of sound projection and tonal strength. Musicians who play small, intimate venues should consider smaller Gibson acoustic guitars, as the sound quality remains very high for even the smallest guitars. Some body styles include the single cutaway design, while Gibson also offers a double cutaway design that provides players with easier upper fret access.
Gibson Acoustic Guitar Neck Sizes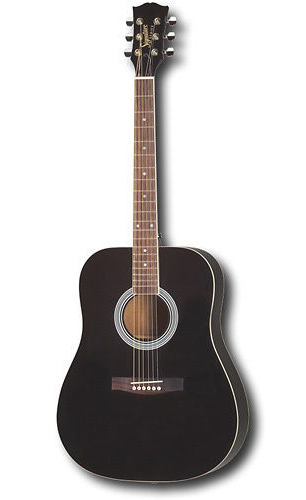 Gibson recommends that players consider the size of their hand before they choose an acoustic guitar. The width of an acoustic guitar neck corresponds to the size of the guitar. Moreover, the number of frets determines neck size. Gibson typically offers acoustic guitars that include 12-fret or 14-fret necks. The numbers represent how many frets clear the body, not the overall composition of frets. Players also must consider the agility they have with their fingers. Highly agile players can play on Gibson acoustic guitars that have thick necks.
Electronic Features of Gibson Acoustic Guitars
Gibson manufactures many of its acoustic guitars with electronic features that enhance sound quality and projection. Players can find Gibson acoustic guitars that have pickups and preamplifiers built into the instrument for playing large venues. Some Gibson instruments possess preamps that the manufacturer mounts into a hole cut on the side of the acoustic guitar. Gibson also produces acoustic guitars that combine preamps, tuners, and microphones. Guitar players should remember that customised acoustic guitars built with electronic features cost more than standard Gibson acoustic guitars.