Taking girls to a party can be a lot of fun, especially if it is a wedding or other important event, but you still have to find them the perfect party dresses. While styles vary a great deal depending on whether your girl is 3 or 13, you can easily buy a party dress with just a few considerations. The most important things to keep in mind include the style of the dress, the length of the dress, and of course, the size.
Girls' Party Dress Style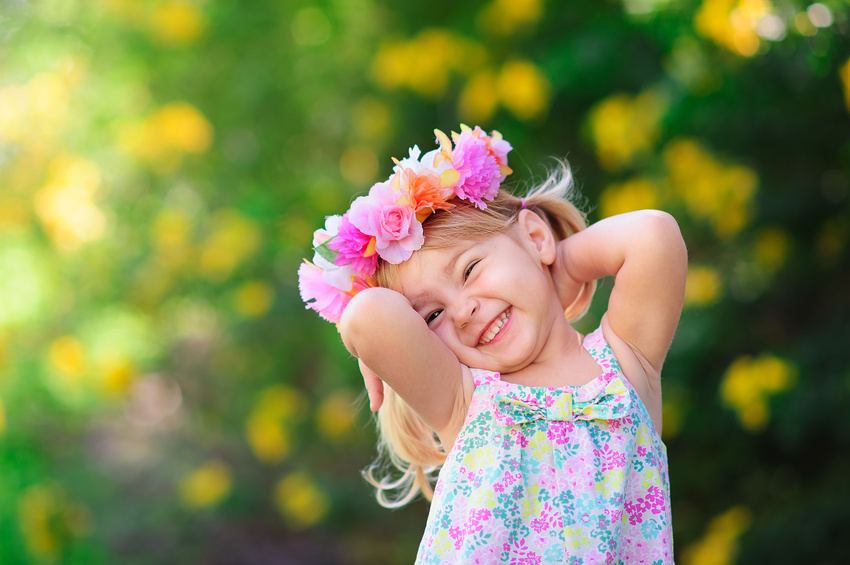 Style is important but it should depend on the type of party. Because party can mean anything from a formal wedding to a friend's birthday party, consider how formal the event is and then choose a dress accordingly. For example, a flower girl dress is significantly different from a summer dress for a garden party. If you are not sure what to choose, ask the person hosting the event for advice. In general, any party dress is appropriate for little girls, regardless of the occasion, especially those who are two to five years old and love to wear princess and Disney dresses. Older girls should usually wear something event appropriate.
Girls' Party Dress Length
Length is mostly only an issue for teenagers but you still want to consider it. Most parents like party dresses to be within a few inches of the knee, up or down, no matter the age of the girl. This allows older girls some modesty without making them wear a floor length dress, and allows younger girls to run around and play without tripping on skirts.
Girls' Party Dress Size

Sizing is the most important thing to consider in terms of fit and comfort. Use measurements rather than standard sizing to buy a party dress, as sizing varies from a manufacturer to the next. This is especially true with prom dresses, which are fitted rather than loose, and therefore have to be sized better. Measuring the chest is usually good enough for girls who are seven and under, but for older girls, consider measuring the waist as well. For young teenagers, measure the waist, hips, and bust. Girls' formal dresses are usually slightly tighter than casual party dresses, so you can usually go with their normal size for a party with friends.