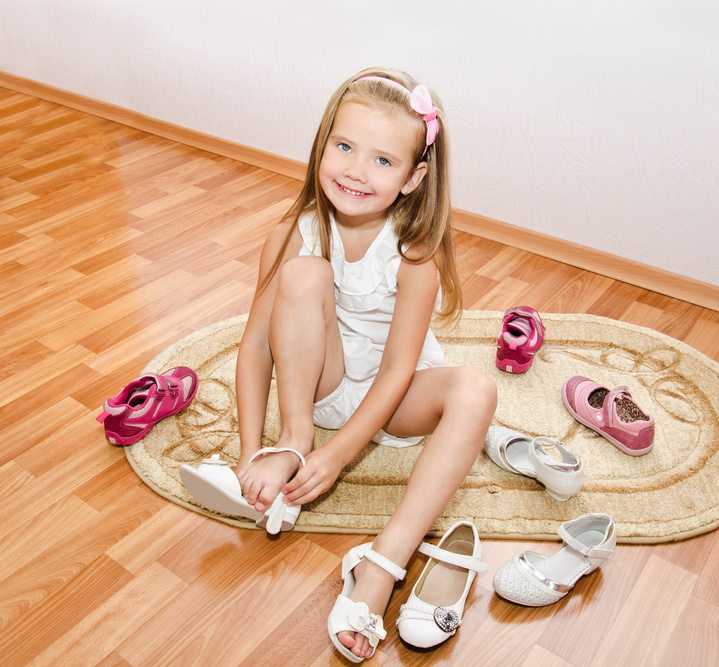 In warm weather, sandals are the perfect shoe for girls. Girls' sandals are easy to get on and off, allow the foot to breathe, and are comfortable. Choosing one model for your daughter, or as a gift, can be challenging, but it is important to put fit and comfort first. Consider sandals' size, materials, and type to choose a pair of sandals that any little girl will love.
Size of the Girls' Sandals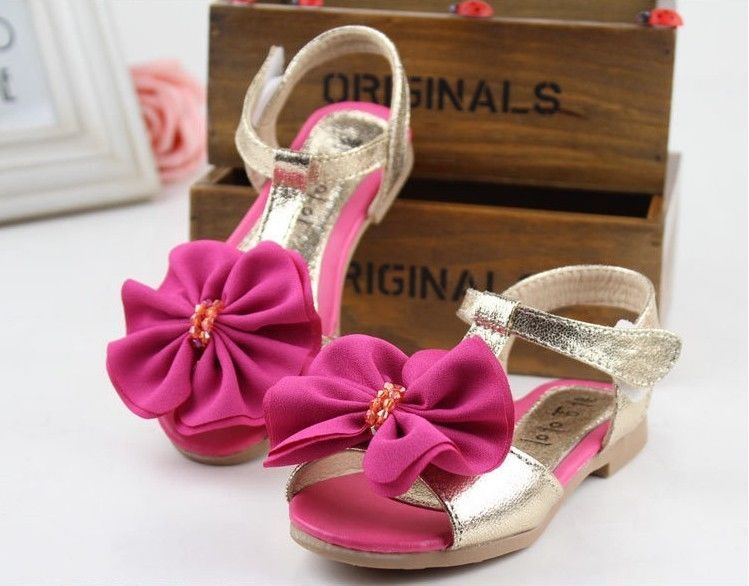 Getting the right size is the most important part of buying girls' shoes. Children's feet vary in size a great deal, and they can grow quite quickly. It is always a good idea to measure both the length and width of the girl's feet, and then measure again every three months. You can take her to a professional shoe fitter for the best results. Basic kids' shoes vary in length from 9 to nearly 30 centimetres, but you also have to pay attention to width. For sandals, slightly too big is much better than slightly too small.
Materials Used in Girls' Sandals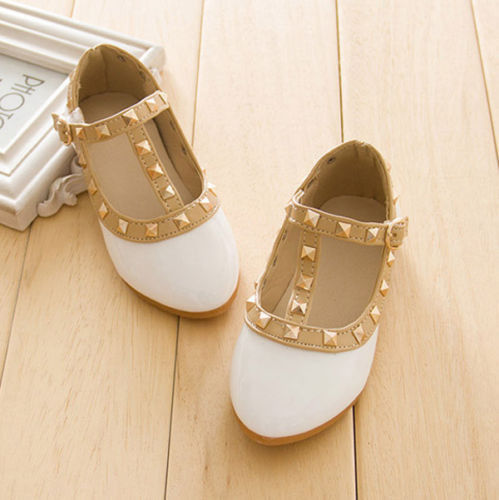 Girls' sandals are available in a variety of materials including rubber, types of plastic, leather, faux leather, nylon, cotton, and hemp. If your child has an allergy to plastic or rubber, then you should steer clear of these materials, but otherwise it is a personal choice. Some materials such as cotton, nylon, and faux leather are very affordable and easy to come by, while girls'
are more expensive but also more durable. Plastic and faux leather are the most popular options for girls' sandals because they are colourful, come in a variety of styles, and are usually affordable to parents who might have to frequently buy new shoes for their little girls.
Different Types of Girls' Sandals
There are several different types of girls' sandals available. Basic strappy sandals like Clarks sandals are ideal for younger children, especially if they tend to lose shoes. For older girls, open heel sandals are great choices as they are comfortable and come in various styles. Other options such as girls' gladiator sandals are formal and stylish. Girls' jelly sandals are popular with little girls as the sandals are colourful and great for casual wear.