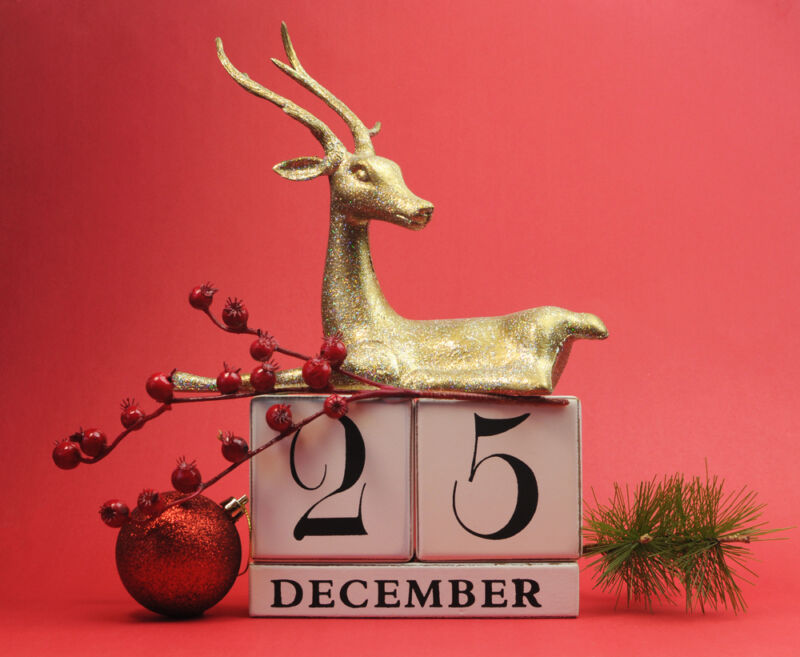 Add a caption
Picking a Christmas theme doesn't mean everything has to match
How many of us will pull out that old box of Christmas decorations once again this year? Hang tired old baubles in tired old places? This Christmas give that box the boot and be ruthless, be brave! Throw out the broken, dull or naff and replace it with something shiny and new (or perhaps vintage).
Colour coordinator or not?
Both styles can look amazing, but which suits you? There are the colour coordinators who have set ideas on their scheme, and then there are the 'mixers' who intentionally do not coordinate a single
bauble
. Then there is a group in the middle who have actually never thought about it, and could very well be persuaded either way. So to help with your dilemma, the eBay Elves are here to give you both sides of the argument and you can decide which side you are going to sit on this year.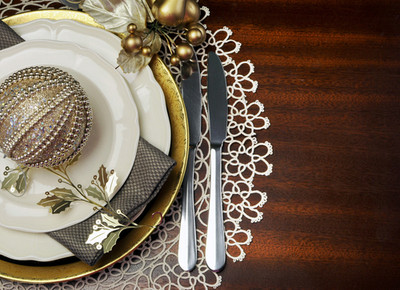 Beautifully coordinated
A very modern look that often suits a modern house which is already very well coordinated. You may want to keep to the colours of your home or go for a completely different scheme. Sticking to basic colours such as gold, silver and white at the table will give you a classy and classic look. If you don't have the time to trawl the shops searching out coordinating candles, napkins and baubles, you can buy ready-assembled packs of coordinating decorations as a starting point.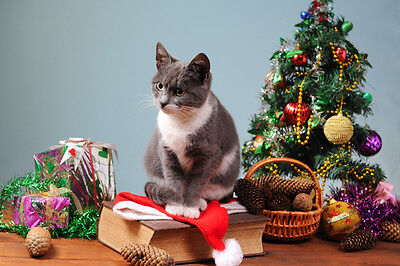 Wonderfully eclectic
This look suits a more traditional Christmas. It generally comprises a special collection of unique decorations each bought on its own individual merit. This can make for a very special and personal christmas. An expensive glass bauble picked up from those amazing German markets hangs very comfortably next to a shabby cross-stitch decoration you made when you were a child. Drag out that box of old decorations and choose a couple of favourites, then have fun searching the internet and car boot sales for some eclectic baubles, bits and bobs to build up the look.

If your room starts to resemble a bit of a granny grotto, take a step back, remove some of the tattier items and rearrange if necessary.
Recycle and upcycle
So, when we suggested chucking out that box of tired old decorations, maybe have a look through first to see if you can breathe new life into any of them. If you have some old baubles that look passable, why not cut off the thread and use some luxe ribbon instead? Christmas ribbon can be added to the traditional red, green and gold coloured baubles, or why not mix and match – add luscious turquoise ribbon to a purple bauble, for example. Many of the older tree baubles were glass and therefore have a special charm.

Ask friends and family if they have any unwanted baubles or decorations and have fun giving them a new lease of life. Even if you collect just one colour, but all shapes and sizes of baubles – say silver – and use the same ribbon for each one, you will tie the theme together.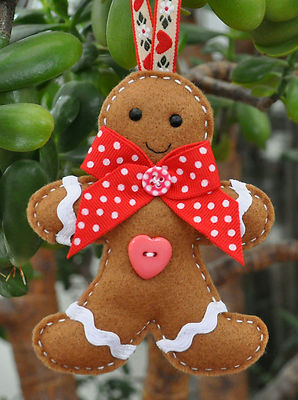 Handmade Christmas
By making your own decorations you can choose exactly what you want, gain a great sense of achievement and keep the kids entertained for weeks!
If time is a limiting factor though, there are many British cottage industries making gorgeous little Christmas gems.
These include Christmas tree bunting, paper
garlands
, personalised santa sacks and stockings – all individual and beautiful... why wouldn't you? We love this
gorgeous handmade felt gingerbread man
. Hang him on your tree or mantelpiece but keep him out of reach of kids and dogs!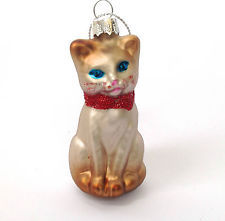 Christmas past
Fancy a flash back to your youth with multi-coloured paper garlands or perhaps even those coloured foil decorations? These are making a huge revival, so take a browse through the decs on eBay to find them. Of course for the colour coordinators out there, you can also get them in block colours. And there are some beautiful contemporary white paper balls, which would look stunning with a gold and white theme. If you dream of Christmases from the 1950s and 60s, paper chains, traditional baubles, simple
fairy lights
and stylish gold deers are all perfect. And don't forget your Bing Crosby album playing in the background and your uber-cool Christmas jumper!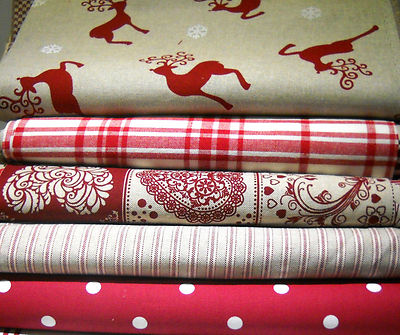 Nordic/folk art
Scandinavian folk art is perfect for Christmas. It is a simplistic style, using red and white, and really embraces the Christmas feel. We recommend buying some beautiful Nordic fabric and making up your own Christmas table cloths or place mats – it'll certainly be a talking point over Christmas dinner.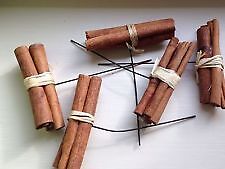 Shaker style
This style has a simplistic beauty to it, using lots of natural materials – hearts made with gingham fabric, wooden stars or metal reindeers. You can make complementary accessories too, out of natural materials. Spray some pine cones white and dot about or bundle together some cinnamon sticks and and tie up with pretty ribbon or plain twine, for example. To ramp up the Christmas effect, you can also soak these in essential oils to fill your home with wonderful spicy scents.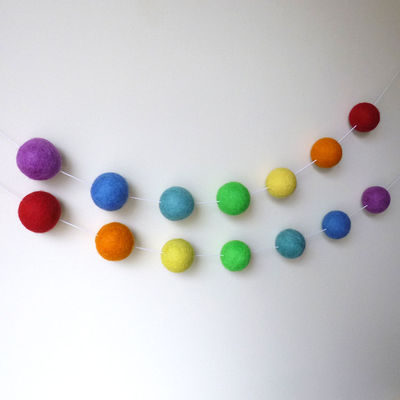 Tinsel or no tinsel?
Tinsel
is one of those decorations that makes your tree look fuller but does it actually look good?! A contemporary alternative is felt pom poms on strings. Now if you are feeling handy, why not get the whole family to make their own tiny wool pom poms and thread them onto some string or ribbon?
These versatile decorations can be put on your Christmas tree, hung like bunting around the room, or vertically as 'strings' to hang your Christmas cards from.
We think these should be the next big thing – handmade family pom pom garlands! The colour coordinators can coordinate, the mixers can mix and the collectors can collect – surely this is the decoration for everyone?