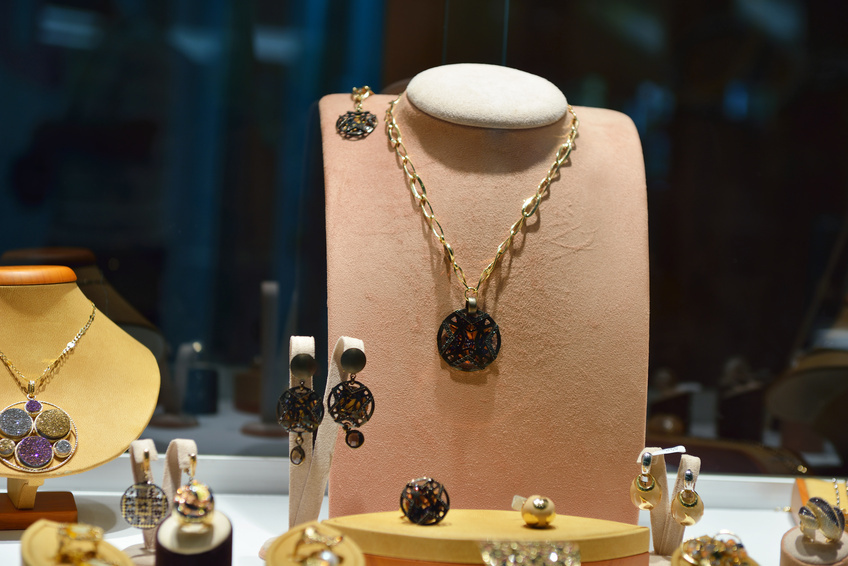 White gold, yellow gold, and even rose gold are popular choices for gold link chains. However, individual style and taste are just part of the selection process for purchasing a gold link necklace. Carat weight, length of drop, and the clasp all play an important role in the construction and durability of the gold link chain.
Selecting the Carat Weight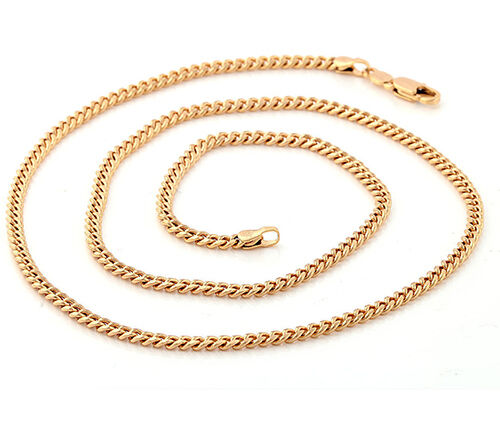 You can find gold link necklaces available in 10, 14, 18, and up to 22 carats. The carat is a measure of the amount of gold used in the chain. Manufacturers mix gold with other alloys. The alloys increase the durability of the chain since gold is a soft metal. Gold chains usually feature a stamp indicating the carat weight, usually on the clasp. Be sure to check for the stamp to ensure you are getting the amount of gold you are paying for.
Choosing the Length of Chain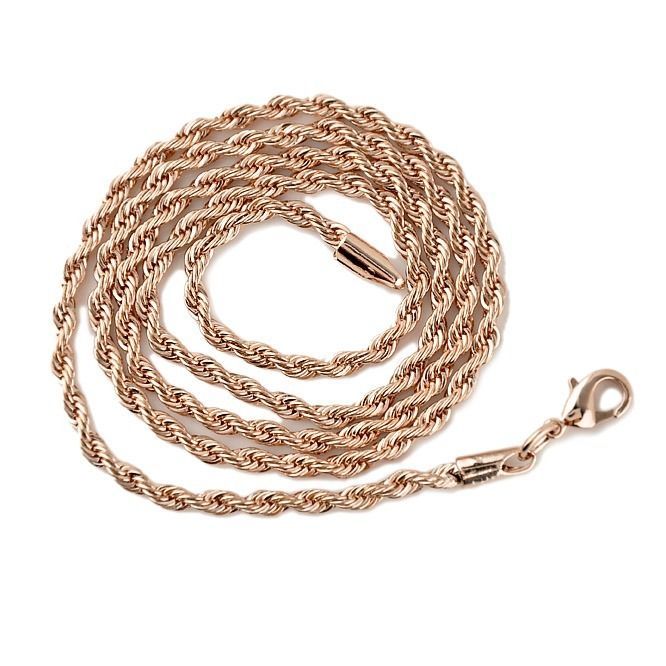 Manufacturers size gold chains are sized for the average size neck and are available as a 16-inch choker, 18-inch drop, which is the most commonly selected size, or long drops of 24- or 28-inches. Long chains, which are anything over 18 inches, are more likely to tangle in clothing. Eighteen-inch chains give the wearer a nice V-style drop that shows the chain to advantage. You can find finely wrought chains in any length, but you are more likely to find them in shorter lengths due to their delicacy.

Selecting a Clasp
Spring or O-rings are thin, hollow, and round. Normally slipped on to the chain, there is no soldering on these clasps. Too much pulling or pressure may cause the O-ring to open, which usually results in chain loss. Lobster clasps are durable, easy to operate, heavy duty, and soldered on the chain. By soldering the O-ring shut, it cannot pull open. In addition, some chains have an added safety catch. Be cautious of chains with magnetic clasps, while you will find that they are easy to put on, they can also fall off quickly when tugged on.
Hollow, Platted, and Solid Chains
You can find chains labelled as 14 or 18-carat gold with 24 carat plating on top. Eventually, the outer gold plating can wear off. Keep in mind that hollow chains feel much lighter than their solid counterparts do. The inside of the chain is hollow to reduce the amount of gold in the chain and the price point. Quite a few companies manufacture thick gold chains in this manner, but they have a tendency to bend and dent, losing their appeal.