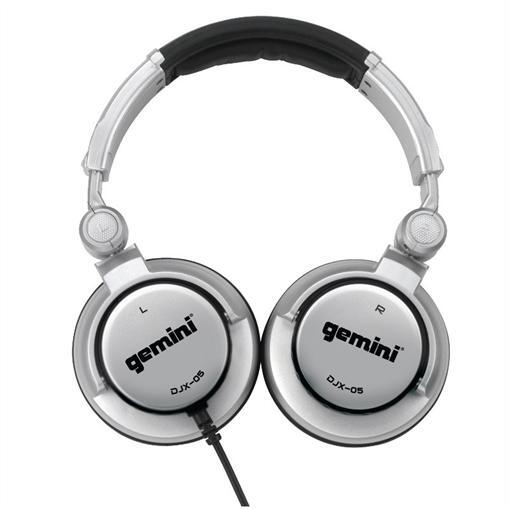 Headphones range significantly in price and quality. How people plan to use headphones, what they plan to use the headphones for, the sort of sound they want to hear through their headphones, and the budget are all factors that determine the type of headphones that they should buy. When purchasing a set of good value headphones that offers value for the money, there are a few things a buyer should consider, including comfort, durability, additional features, and cable length. The range of headphone types available in the marketplace enables a buyer to find the right type that meets the needs. The types of headphones range from easy to use, lightweight earbuds to full-sized circumaural headphones.
Buyers looking for good value headphones may choose to head online to eBay to find headphones at competitive prices. With its extensive selection as well as user-friendly search features, eBay makes it easy for an individual to find and purchase the set of headphones that he or she wants.
Shopping for Headphones on eBay
To begin a search for good value headphones on eBay, a potential buyer can type "headphones" into the search bar found on any eBay page. The website then offers a long list of relevant items, giving the buyer an overview of what is available for sale. Many buyers like to refine their searches to something more specific. In this case, one may type a specific phrase into the search bar, such as "white Skullcandy headphones" or "Sony noise-cancelling headphones". Alternatively, one may search using the available search category options such as condition, price range, seller, or buying format.
Considerations When Purchasing Good Value Headphones
In order to buy the right type of headphones on eBay while ensuring good value for the budget, buyers should first consider how they plan to use their headphones. Another factor to take into account includes how much one wants to spend on the headphones.
How the Headphones are to be Used
Some headphones are designed for portability and are therefore lightweight and comfortable. Others, however, are designed to produce optimum sound quality. An inexpensive pair of noise-cancelling earphones is suitable for use while travelling to work on the bus or underground, but it may not be suitable for doing audio mixing and production work. A pair of top quality ultrasone headphones is ideal for use in a sound studio, but it may not the best choice to go jogging with.
What the Headphones are to be Used For
When it comes to headphones, one needs to consider the desired sound quality. Headphones may be used for listening to different types of music, movies, video or computer games, or other types of audio. The different sounds offered by headphones make them suitable for different types of music. For example, a buyer wanting to listen to jazz or rock music may benefit from a headphone set that offers superior bass, while this may not be the case for a buyer who wants to listen to classical music.
A Buyer's Budget for Headphones
Because headphones can range considerably in price, setting a budget on how much one wants to spend on a set can help to narrow down the options. Buyers have a range of headphone brands to choose from. Top quality brands such Sennheiser, Stax, and Grado, are expensive but do offer superior sound quality. Mid-range brands, such as Sony and Technics, offer quality audio at reasonable prices.
What to Look for in Good Value Headphones
When looking for good value headphones on eBay, a buyer should look for a few basic headphone features. A buyer who sets a budget does not mean that he or she has to miss out on quality. Headphones that offer good value are available for sale on eBay; it just takes a little awareness of the category to know what to look for.
Comfort
Headphones need to be comfortable to wear. If buying headphones for use while exercising, a small, lightweight pair that sits securely in the ears is ideal. The best way to find out if a pair of headphones is comfortable is to wear them for a few minutes. Good value headphones should not put too much pressure on the ears; they should stay in place when moving about, should not get too hot or cause the ears to start sweating, and should not feel too heavy on the head. Always consider the weight of the headphones, especially for those who plan to wear the headphones for extended periods of time.
Durability
A good quality set of headphones should last for a few years. Portable earbuds can be quite fragile and often lack the durability of other types of headphones. The ear pads should be of good quality, as this is the area of the headphones that tends to experience the most wear and tear. Ear pads need to be securely attached to the earpieces. Earpiece hinges should be durable and be able to withstand being taken on and off many times.
Features
There are a few features in headphones that some buyers like to have. As some of these features can be expensive, it is advisable that buyers carefully consider whether or not the features are absolutely necessary.
Noise-Cancelling Headphones
Popular with frequent flyers and public transport commuters, noise-cancelling headphones help to block outside interference noise, improving the sound quality of the headphones. This feature is common in in-ear headphones and circumaural headphones. However, this added feature can be quite expensive and can contribute to the weight of headphones.
Wireless Headphones
Wireless headphones can offer good sound quality and flexibility of use. Ideal for use around the home, wireless headphones allow one to move around the house within a certain distance from the headphone base while still hearing sound through the headphones. Buyers also have the option of Bluetooth wireless headphones.
Cable Length
It pays to consider the cable length of the headphones. Some individuals require only a short cable, such as those who want headphones for portable use, while others may prefer a long cable that can reach across a sound desk or from the television to the couch. Some headphones have a single cable and are referred to as single-sided cable headphones, while others have a cable attached to each earpiece.
Different Types of Headphones
Buyers have a range of headphone types to choose from. Each type offers differences in sound quality, comfort, portability, and price. The choice of the type of headphones is usually based on one's budget as well as how and where the headphones are to be used. The following table provides a list of the various types of headphones available, and a short description of each.
| Headphone Type | Headphone Description |
| --- | --- |
| Earbud Headphones | Earbuds, or earphones, sit in the outer part of the ear. They are lightweight, portable, and generally inexpensive. Commonly used with iPods and mobile phones, they provide relatively little sound quality |
| In-Ear Headphones | In-ear headphones, or canalphones, are similar in size to earbuds, but sit into the ear canal, providing a higher level of sound quality. They range significantly in price and are used by musicians and sound technicians |
| Supra-Aural Headphones | The headphones press against the ear, rather than sitting around the ear. Tend to be smaller and lighter in weight than circumaural headphones. May be opened or closed |
| Circumaural Headphones | Completely surround the ear, creating optimal sound quality and reducing outside noise. Often quite heavy and large, they are not designed for portability. May be opened or closed |
Deciding on the type of headphones to buy is something buyers should consider before beginning the search on eBay. It is recommended that a potential buyer tries on different types of headphones before choosing the type that suits the specific needs.
Buy Used Headphones for Good Value
Buyers looking for good value headphones may like to consider purchasing used headphones. eBay enables buyers to purchase top quality headphones at lower prices when compared to purchasing new sets. eBay enables buyers to refine the search to show only used headphones for sale. After typing in "headphones", simply select "Used" in the list under "Condition".
Finding Good Value Headphones on eBay
eBay provides a number of useful tools to help buyers find the desired headphones at competitive prices. Buyers can buy with confidence using secure payment methods, such as PayPal or credit card. They may also choose to buy from eBay's top-rated sellers. The various buyer information sections offer tips and advice for those who are new to eBay, or for regular users who simply want more information on a particular topic.
eBay's Buying Formats
Buyers can purchase good value headphones on eBay through a few different buying formats. Some sellers offer an auction price, where a buyer can place a bid for an item and increase the bid, if necessary, until the budget is reached. Some buyers also offer a "Buy It Now" option on their items. This means the price is set, and a buyer agrees to pay this set price. This buying format is ideal for those who may not wish to wait until the end of an auction.
Conclusion
Headphones enable individuals to enjoy audio in many ways, ranging from home cinema and video or computer gaming to listening to music while jogging outside the home. A buyer has several options when it comes to choosing headphones that offer good value for the money. In order to make a wise purchase decision, a potential buyer should consider the purpose of the headphones and as well as the budget. When searching for good value headphones, buyers should look for comfort and durability in addition to other features and cable length. The range of headphone types available on eBay, including new and used headphone sets, enables each buyer to find a set of headphones that accommodates his or her needs. Opting to search for headphones online at eBay also allows buyers to take advantage of the website's easy-to-use search methods and secure payment options. Additionally, thanks to the website's top-rated sellers, a potential buyer can be assured of a smooth experience on eBay.