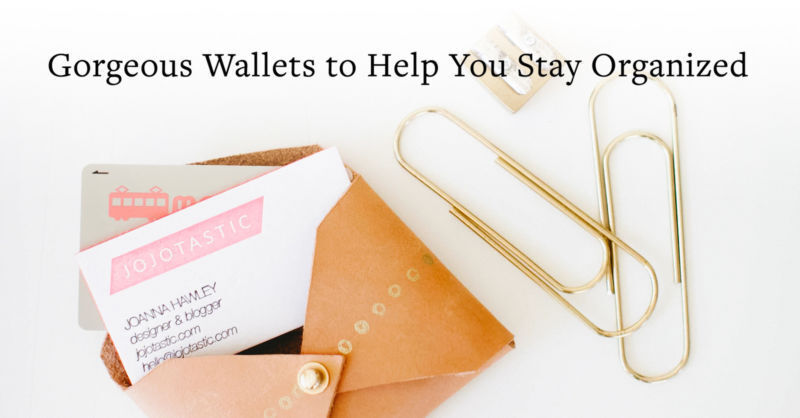 There's no better feeling than having a well organised bag. Knowing exactly where to reach for a business card or spare change all starts with finding the perfect wallet for you.

From detachable wrist-straps and zipped coin sections to minimal bifold style wallets just for credit cards, there's a wide range of wallets to choose from. Just make sure you go with a style that you're going to like for a long time. This is one thing not to scrimp on. A good wallet will last you for a very long time.
Wristlet
For those who always find themselves leaving their wallet at a restaurant or forgetting it when they leave the house, there's the
wristlet
! With a convenient wrist-strap, this feature is often detachable and can be just as stylish and it is functional. Perfect for a night on the town when you don't want to misplace anything.
Bifold
I recently made the switch from a giant pocketbook style to a slimmed down
bifold wallet
and couldn't be happier. Fossil's iconic
Sydney Bifold Leather Women's Wallet
is the perfect example of less is more. The simple silhouette is timeless and goes with just about everything.
Coin Purse
Make digging at the bottom of your bag for spare change a thing of the past with an adorable
coin purse
. I love all the fun shapes and patterns coming out now, especially from Fossil and Kate Spade. Some even pull double duty and can be attached as bag charms! Be the organised person that you really are and keep your change neatly organised in a dedicated zipped pouch.
Phone Case
What's the one thing you never leave the house without? Your phone! If you ever find yourself at the checkout and realise you've left your wallet at home, then a
wallet phone case
might be just what you need. The hidden compartment has enough room for you to store a couple of credit cards and cash with easy access.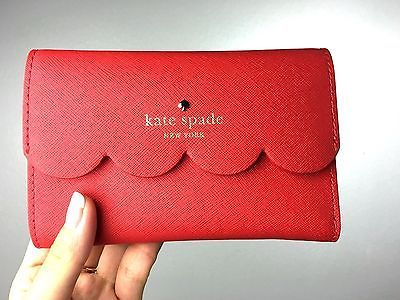 Trifold
Last but certainly not least is the
trifold wallet
! This is a classic silhouette and perfect for someone who needs to carry more than a few cards at a time. Most include a convenient zip up coin compartment, cash pocket, plastic window for a photo ID card and more. I love the bright fun colour and scalloped detail on this fun Kate Spade Lily Ave Cherry Kieran Scallop Wallet.
What wallet style do you use to stay organised?