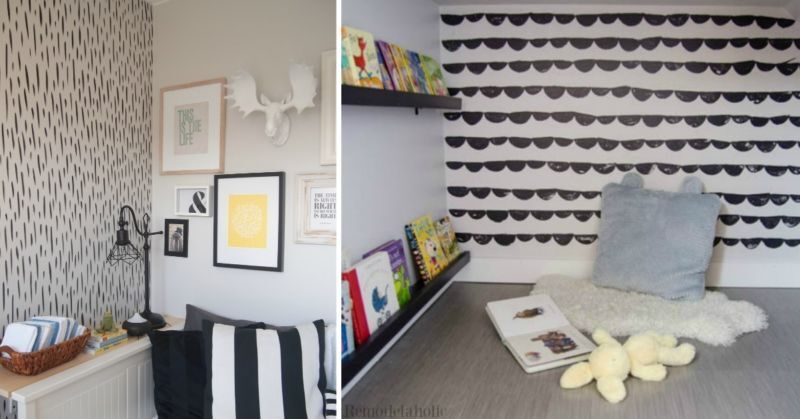 Accent walls are a great way to bring some personality and colour into a room without having to
wallpaper
, which also means it's usually a lot less effort to replace with a new look when you're ready! With a huge variety of things to assist with pattern-making and a few household tools, you can have a truly unique accent wall in your home! Let's see 5 ways to do just that.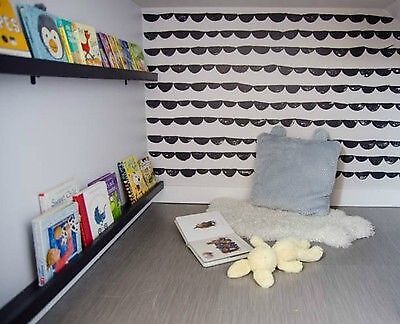 1. Use a stamp
How much fun is this print? And super simple, too. The bold black and white makes an impact and is so perfect for a children's play space or bedroom. The
stamp
makes the pattern almost look hand-painted because it stamps slightly different each time.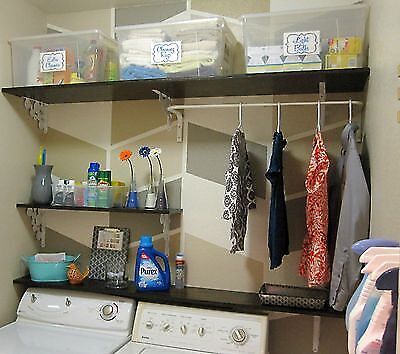 2. Use painter's tape to create a pattern
You can make your own pattern by getting a little creative with something you likely already have:
painter's tape
. This herringbone pattern is both interesting and easy to do, which makes it a perfect combo for a weekend project. And you can either use one paint colour or mix it up with several coordinating colours!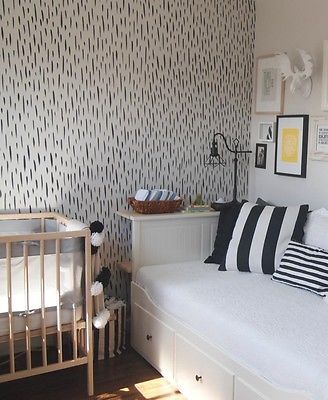 3. Try simple brushstrokes
Using nothing but some leftover paint and a
craft brush
, you can create a wall that has the look of expensive wallpaper, but will cost you close to nothing! There's a lot of freedom with something like this because you can make these as bold or as thin as you'd like, or mix it up for a truly unique look.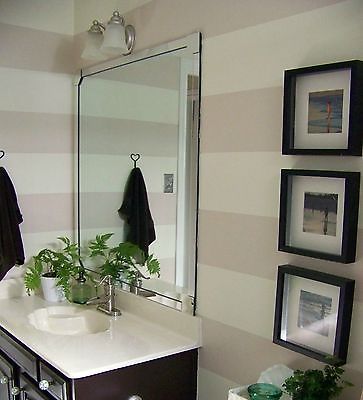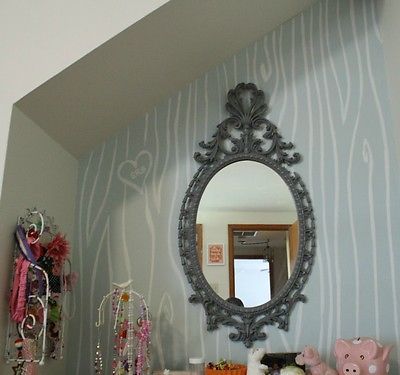 5. Go freehand!
If you're brave enough, try a completely freehand pattern. Something like this faux bois is a great, simple way to start and is just so much fun! The pattern can be done in any colour and would definitely make for a great conversation starter for your guests! This would be great with a matte craft paint or a
chalky paint
.
Here are a few extra tips for painting an accent wall:
If you're going to go bold, black is your best friend. It'll have an impact without bringing in any colour and you get a graphic 'print' that you're unlikely to get sick of.
Test out your pattern on some craft paper and put it up on the wall you've chosen before committing.
Try to use a wall with no windows. Not only will this make your life much easier when painting, but a window would add unwanted breaks in your pattern.
So what's your favourite way to paint an accent wall? Would you get brave and freehand it? Or do you prefer to keep it safe with stamps and tape?