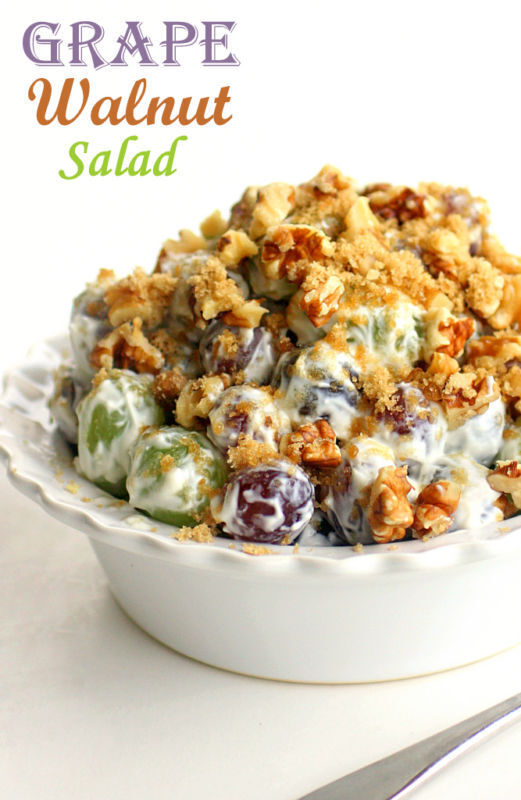 This Grape Walnut Salad is a tried and true recipe that is always a hit at potlucks. I've been making this for years.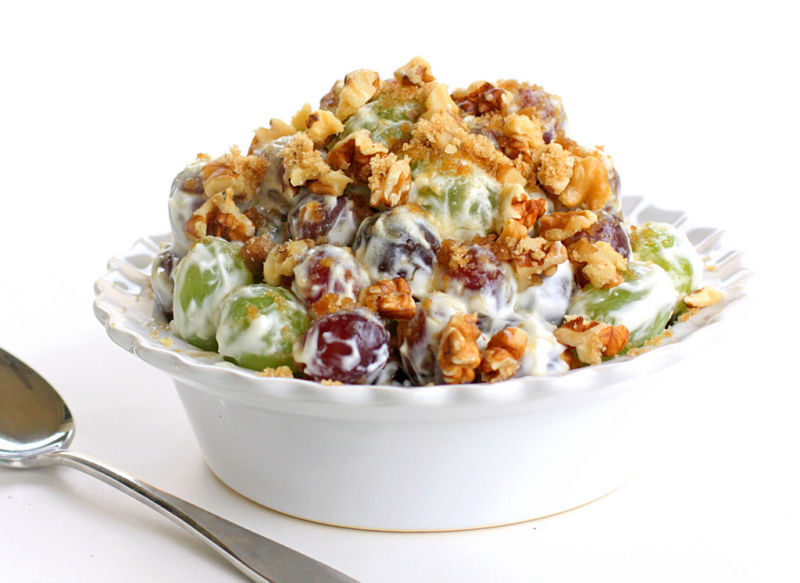 I'll admit it. I'm a total and complete grape snob. If they aren't perfectly ripe and crisp, I want nothing to do with them. I'm not even going to pretend that this is healthy at all. I've been making this for years and everyone tries to make it with less sugar or cream cheese. Believe me when I say, just let it be. It's glorious how it is.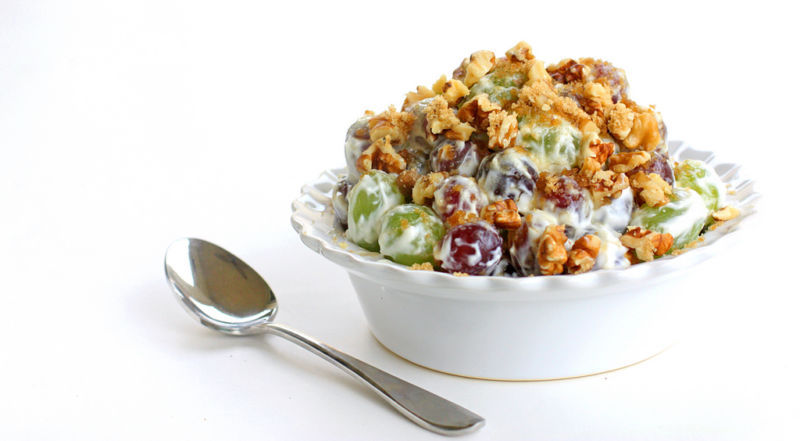 So what makes it so tasty? The sauce starts with some cream cheese, sugar, sour cream (which balances the sweetness), and vanilla. Toss that with your grapes. You could use all green or all red but I love both for a bright and vibrant dessert.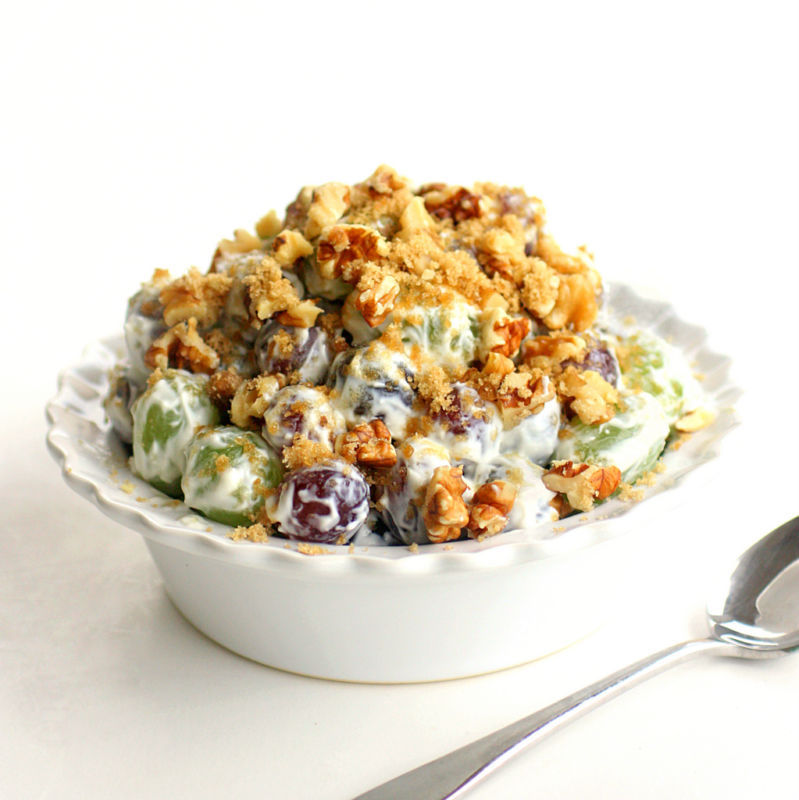 Grape Walnut Salad
2 lbs green seedless grapes
1 (8 ounce) package cream cheese, softened
1 cup sour cream
1/2 cup white sugar
1 teaspoon
vanilla
1 cup chopped walnuts or pecans
1/2 cup brown sugar
DIRECTIONS
Rinse grapes and pat to dry. In a large bowl, mix softened cream cheese, sour cream, white sugar, and vanilla. You can use a
mixer
or mix by hand with a
spatula
. Add the grapes to the cream cheese mixture and stir thoroughly to coat. Transfer to a serving bowl.
Sprinkle brown sugar over the grape mixture. Cover and refrigerate until ready to serve. Right before serving sprinkle nuts on top.
Tip: For a healthier version you can substitute Greek yogurt for the sour cream.