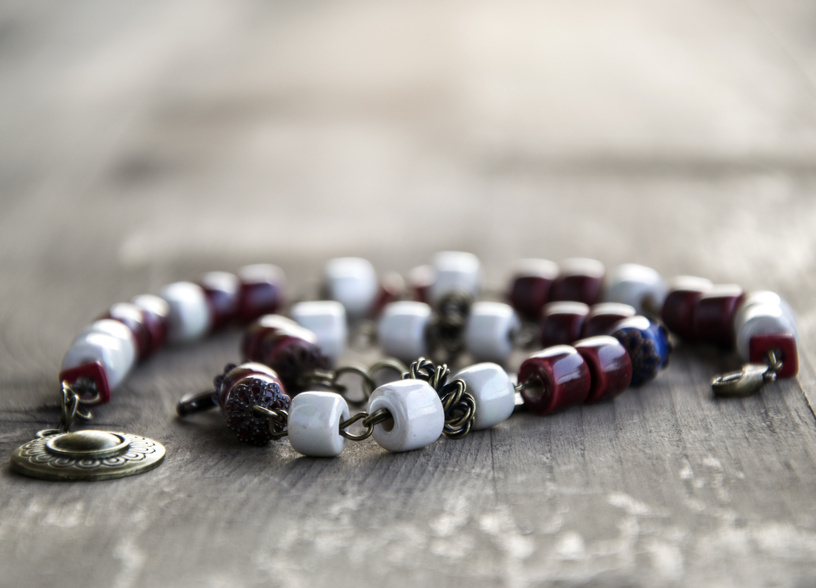 Beaded bracelets are some of the most adaptable pieces of jewellery, easily working with a wide range of outfits. They can be dressy, casual, formal, or even bohemian, and you can wear them with jeans, trousers and suits, and dresses. You can easily pair them with other types of bracelets and almost any other kind of bead jewellery for a variety of looks and styles.
Pairing Beads and Dressy Trousers or Suits
Though beaded bracelets go well with almost anything you have hanging in your closet, consider wearing them with dressy trousers or a suit. Even inexpensive beaded bracelets easily transform from quite casual to formal if you pair them with a nice pair of pants and a dressy shirt or blouse. This look is especially effective if you combine your bead bracelets with a matching bead necklace, which you can wear instead of expensive pearls for a classy look suitable for any formal work or social function.
Beads and Dresses

Load up your wrists with many beaded bracelets and pair them with your favourite summer dress for a distinctive look that lets you playfully show off your personality. This is a fun way to wear bracelets, and the beads can be fun costume jewellery pieces. You can choose several stackable stretchy bracelets, mixing and matching them to fit your style. Depending on the style of your dress, you can choose from glass, crystal, or wooden bracelets. For a classier look suitable for dinner dates or parties, choose a cocktail dress and pair it with beads made of semi-precious stones.
Beads and Jeans
Pick your favourite and most comfortable pair of jeans and pair them with one or more beaded bracelets. For this casual look, you can go to extremes, sporting wrists full of beads made from a variety of materials. This simple look works well for casual occasions, especially if you choose to pair your beads and jeans with a simple T-shirt or blouse. A nice pair of shoes and a beaded necklace to match a single bracelet on your wrist makes a laid-back look far more formal.
Bohemian Beads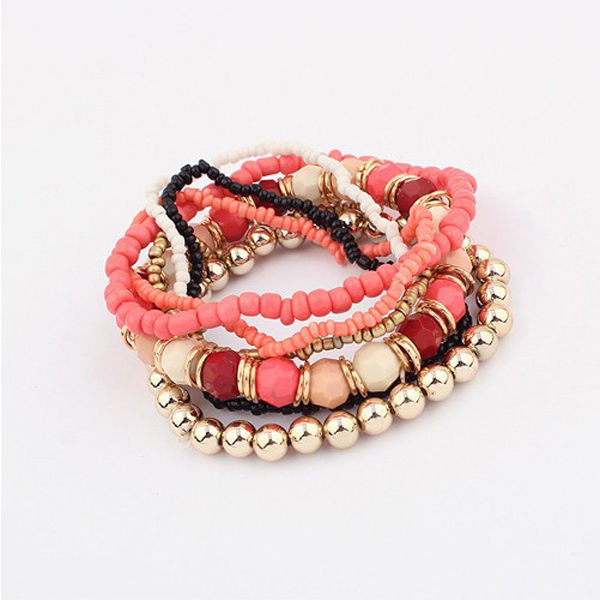 People have always worn jewellery to express feelings or a state of mind, and beaded bracelets can add a free-spirited, bohemian feel to many looks and styles. For a look that works well both in and out of the office, try combining a single beaded bracelet with a long skirt and a pair of flat sandals. Two or more bracelets work well with moccasins, wide-leg trousers, and a loose shirt, which you can keep unbuttoned at the top to show off a matching beaded necklace. A fitted collared shirt quickly transforms this bohemian look into a more dressy style, suitable for more formal dinners or parties.