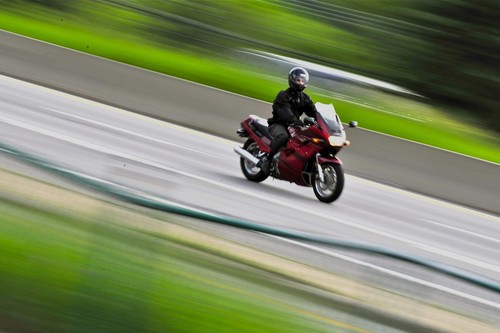 A motorcycle can save its owner money on fuel, providing an effective, inexpensive mode of transportation to work, class, errands, home, and other places. The Kawasaki brand is a popular one amongst motorcycle owners. Kawasaki sells a variety of motorcycles, including super sport bikes, sport touring bikes, cruisers, off-road bikes, and other types. The Kawasaki brand of motorcycles can be an affordable option for first-time buyers, offering quality and great performance.
Before committing to buying parts for a Kawasaki motorcycle, buyers should check prices for parts at various dealerships, local shops, and online retailers. This kind of broad shopping allows buyers to get an idea of what the part should cost. With that knowledge, Kawasaki owners are able to know if they are being overcharged for a part, and they are better able to recognise a good deal when they see it.
When a Kawasaki motorcycle needs one or more replacement parts, owners can save money by purchasing the parts themselves. Parts are usually available at local shops that repair motorcycles. They can also be purchased online from websites such as eBay. Before shopping for parts for a Kawasaki motorcycle, the buyer should consult the owner's manual for the motorcycle. When shopping for parts, buyers are well advised to consider a variety of factors including cost, quality, brand, and style, depending on the part being purchased. In many cases, owners can consider replacing the parts by themselves, saving even more money.
Buying New Wheels for a Kawasaki Motorcycle
Motorcycle wheels are the middle part of the entire wheel, the portion encircled by the motorcycle's tire. Wheels can become dented, bent, or otherwise damaged due to bumpy ground, flying objects, or an accident. When this happens, owners must buy replacement wheels as soon as possible to restore their vehicles to full functionality. Occasionally, Kawasaki owners choose to replace their wheels simply to enhance performance, rather than to fix damage.
Many motorcycle parts can be found in the aftermarket as well as in the original equipment manufacturer (OEM) versions. OEM parts are made by the company that manufactured the motorcycle. For instance, an OEM wheel is made by Kawasaki for a particular model of its motorcycles. OEM parts must meet all the manufacturers' standards for quality and branding. For buyers who need replacement wheels for their motorcycles, OEM wheels are often easier to order.
An aftermarket part is made by a third-party company. It may be manufactured for a specific motorcycle, or it may be designed to fit a number of different motorcycles. In the case of motorcycle wheels, aftermarket parts may work just as well for a motorcycle, provided they are the right size. The aftermarket wheels should also be of good quality, able to meet or exceed the functionality of OEM motorcycle wheels. Some aftermarket companies specialise in high-performance parts and accessories for motorcycles, in which case the wheels may improve the speed and efficiency of a Kawasaki motorcycle, as long as they fit correctly.
Buying Replacement Brake Pads for a Kawasaki Motorcycle
Brake pads wear out on motorcycles just as they do with cars. Wear and tear thins the brake pad, causing it to be less effective at slowing and stopping the motorcycle. Kawasaki owners can save money by purchasing their own replacement brake pads and changing the pads out themselves.
Motorcycle brake pads often have a wear indicator. This is usually a narrow groove cut into the pad. If the pad is so worn that the groove is gone, then the pads need to be replaced.
First, owners should check their Kawasaki motorcycle's user manual to identify the type of brake pads that they need. The brake pads should be new rather than pre-owned, since they need to have a full lifetime of wear when they are installed. To change the brake pads, owners need the pads themselves, as well as a socket set, a screwdriver, pliers, brake fluid, and a torque wrench. The owner should set aside a few hours and conduct the brake pad replacement in a clear, safe space.
Buying a New Seat for a Kawasaki Motorcycle
Motorcycle seats wear out after extensive use. Seams split, worn patches appear, and padding becomes lumpy and uncomfortable. Eventually, an owner of a Kawasaki motorcycle may need to purchase a new seat to replace the old one.
Material
Motorcycle seats are made of different materials. However, two of the more common are vinyl and leather. Synthetic material is not as beautiful and long-lasting as leather, but it often reacts better to changes in climate and temperature. The padding within the seat needs to provide a comfortable cushion for the rider. This is especially important in a touring bike, since it may be used for hours at a time during long road trips.
Cost
Motorcycle seats come in a wide range of prices. From inexpensive, basic seats to costly, luxurious seats with beautiful leather covers, buyers should be able to find motorcycle seats to fit almost any budget. Before shopping, buyers should think about the number of new parts they must purchase and decide how much they can afford to spend on a motorcycle seat.
Buying Replacement Mirrors for a Kawasaki Motorcycle
Motorcycle mirrors are vital to a rider's safety and security. They allow riders to get a look at the road behind them and take note of other vehicles or potential hazards. From time to time, motorcycle mirrors become damaged, bent, or cracked. In such cases, the mirrors should be replaced.
Design
First, the owner needs to look for a mirror design that suits the look of the motorcycle. One may want a basic, standard mirror or may choose to invest in a unique mirror with an interesting design. Many a Kawasaki owner likes the bike and all its trimmings to look fierce. Some may choose tough-looking designs like skulls, claws, skeletal hands, scimitars, or scythes. Others might like mirrors engraved with the shapes of flames or birds' wings.
Drag Reduction
Kawasaki owners who think speed is important often try to reduce drag any way that they can. These buyers should consider mirrors with slotted or cut-out stems. The gap in the stem allows air to flow through, improving the aerodynamics of the bike.
LED Lights
Safety should be of paramount importance to motorcycle riders. Some motorcycle mirrors include small LED turn signals. These signals increase the rider's visibility and help other drivers to be aware of the rider's intent to turn or change lanes. If Kawasaki owners are planning to replace their mirrors, they should consider this safety feature.
Buying Parts for a Kawasaki on eBay
eBay sellers typically offer a wide variety of motorcycle parts, including both OEM and aftermarket parts for your Kawasaki. Simply type in the name of the part you are looking for, such as "Kawasaki motorcycle wheels" or "Kawasaki motorcycle mirrors". You should see a long list of results which you can refine using eBay's convenient search filters. You can be as broad or specific in your search terms as you would like. This allows you to see either a wide range of products available or more specific items to minimize your time spent searching for the right Kawaki part.Choose from shipping options, sellers, brands, and other features to create your tailored list of search results.
If your search does not yield the correct part for your Kawasaki, try saving your search. This feature enables eBay to send you an email each time a seller posts a new Kawasaki part that matches your original search. As you look through the listings, watch for the Top-rated seller seal, indicating that the product is listed by a reputable eBay seller with excellent feedback scores and a history of good customer service. Feel free to communicate with the seller listed if you have specific questions about a product. Reputable sellers can increase your confidence in transactions on eBay.
Conclusion
Even quality motorcycles like those from Kawasaki are subject to normal wear and tear. The more the vehicle is used, the more likely it is that certain parts wear out quickly. Parts that are fairly easy for owners to replace include the motorcycle seat, wheels, mirrors, and brake pads.
Buyers should first decide if they plan to purchase parts from the original equipment manufacturer or an aftermarket company. Sometimes, aftermarket parts may be less expensive. However, if they are specialised parts such as high-performance wheels or a luxury leather motorcycle seat, OEM parts may be a more cost effective option. For each part that they plan to buy, owners need to be aware of the cost, the quality, and the compatibility of the components with the motorcycle.
On eBay, one can access an extensive selection of replacements parts for Kawasaki motorcycles at affordable prices. The website's user-friendly tools make it easy to search for and find new and used parts that meet one's requirements. With the right parts, tools, and other supplies, owners can keep their Kawasaki motorcycles in good repair and save money at the same time.