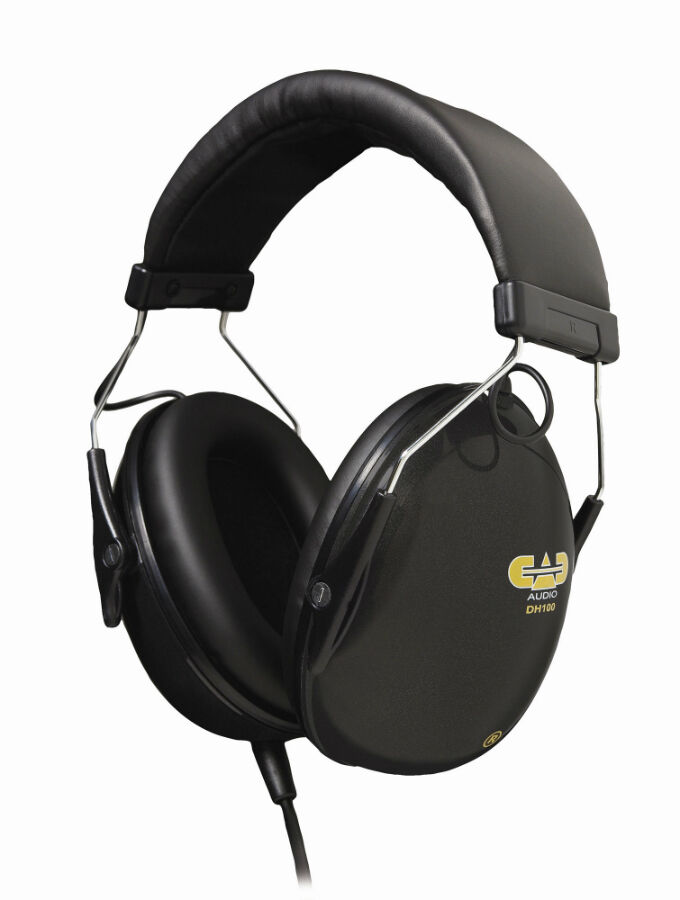 Headphones are type of accessory that we come across a lot these days. Wearing them is even considered common courtesy when we wish to use an audio playing device in public. Aside from all the mp3 and portable multimedia players, now all mobile phones come with a pair of headphones too. They are virtually unavoidable.
There are also those that prefer to use headphones within the privacy of their homes. Not all living conditions allow for music to be played on speakers, so headphones are a good choice even within our homes. Music is a matter of personal style, so in the end, using headphones can just simply be motivated by the unwillingness of the user to share his music affinities.
When speaking about headphones, it is very important to point out that there is no perfect pair. If there was one, all the others would not even exist. Different headphones have different merits and they can all find their use somewhere. No matter where one decides to shop for headphones, if there is no chance to try them, it is very important to know how to select them to best fit our music preferences. The merits of different types of headphones and the strategies we can employ in selection are discussed in length below.
Considering The Investment
Since there is no perfect type of headphones, one can not simply buy the most expensive pair and expect impeccable performance in all music genres. The expensive headphones sound better in most cases as opposed to those received for free with a player device, but sometimes lower priced headphones can get a considerably better sound quality for a certain music genre.
Having this in mind, it would be a good idea to consider owning multiple pairs of lower priced headphones rather than one. Owning one high-priced pair definitely provides the best quality when listening to only one genre of music, but if the music preference is not limited to just the one, than having a separate pair of lower priced headphones for each genre is a more acceptable solution.
Even when it comes to whole sound systems, different configurations match different music genres. With headphones, getting the best sound is considerably cheaper from that perspective. Different rooms with different sound systems is a choice that not many can afford.
The Signature Sound
Another thing to consider is that all headphones have their own signature sound. Same types of headphones from different vendors can provide very different music reproductions. Sound can be largely manipulated and all manufacturers add a certain personal note to the sound of their products. Quality of sound can also be subjected to bias, so what works for one person might not work for another. Sometimes, even headphones purchased for a specific genre might prove to be more useful for another. The key goal is to be satisfied with what you hear.
Types And Affinities Towards Genres
There are many different types of headphones on the market. Each type has its own specific features that can provide better or worse sound reproduction depending on the genre. Of course there are headphones from each type that do not provide good quality in general, but those are mainly low budget models that should not be considered.
Earbud Headphones
The best feature of this type of headphones is their portability. Earbud headphones are the smallest ones found on the market and they can be easily carried within any pocket. The headphones that come with a music player or a mobile phone are usually of this type. They are cheap to produce and the sound they produce can be quite decent.
Still, this type of headphones does not offer any high quality audio playback. The volume might also vary, depending on the quality of the cable and contacts used in assembly. They can be useful for those who like to listen to music while they go jogging. When one is involved in sports activities, it is crucial for the headphones to be as lightweight as possible. So, one can say that they are good for running and motivational music as a genre. Consider the models with an ear-hook. as they are less likely to fall out during rapid movement.
Open-Back Headphones
The open-back headphones are among the better choices for many genres. This types of headphones are very comfortable and can be worn for many hours. This is due to the fact that they are not that heavy and that they do not cover the whole ear all allowing temperature regulation. Some of the models can even be folded to increased portability.
The open-back headphones in general provide less bass than most headphones. This creates a more natural sound that makes them ideal for classical music, relaxing office music and all genres where the sound is generally in the mid and high range. The weakness of this type is that they do not do a good job isolating outside noise, so they should be used in more quiet environment.
Closed-Back Headphones
The closed-back type is better at isolating outside noise but they are more heavy and less portable. The fact that the designs of closed-back headphones are greater in size than all others available on the market, used to discourage people in using them outside. Recently it has become trend to use headphones where the size is purposely emphasized, so it is more acceptable to walk the streets with a pair of these.
The closed-back type provides the best bass available among headphones. This makes them very good for all electronic genres that are bass oriented, like trance, drum and bass, dubstep and other genres focused on lower frequency sounds. Some are even tuned to deliver extra bass, which can be quite enjoyable or very bothersome depending on what you are listening to.
Noise-Canceling Headphones
The noise-canceling headphones are probably the best type if one is seeking some sort of middle ground. The built is quite similar to the closed-back headphones but they are more focused on isolating outside noises. They do not completely shut out the outside world but they do create an opportunity to listen music at lower volume levels. This both protects from ear damage and allows the listener to appreciate sounds in all frequency ranges. The noise-canceling headphones do a sufficient job with most music genre. Still, they are a solid choice to go with a playlist of many mixed genres.
Features
There are features that have a great influence on the overall quality of the sound. They are not specifically ties to the genre of music, but they are of great importance. That is why, when buying any type of headphones, it is advisable to pay attention to them.
Cable length and dressing
The cable length and dressing are both very important. The longer the cable is, the weaker the signal gets. That is why most of the cabling on headphones is not longer than two or three metres. It is also advisable to have a shorter cable if the headphones are intended for outside use. The excess cable takes up a large sum of space in the pocket and can form an uncomfortable ball within it. The dressing prevents interference in the signal,but it is not easy to determine its quality. Except for the models that are dirt cheap, all others have pretty decent cabling but there still can be some exceptions to that rule.
Durability
Some aspects of the headphones regarded as durability affect the quality of the sound provided by the headphones. The durability of the contact is what should be looked into. The contacts on both ends of the headphone cable can weaken in time, causing very poor sound reproduction. One of the easiest way to make sure the contacts are durable is to purchase a model that has been on the market for a long time and has a lot of users already. That way numerous useful information on the headphone durability can be found on forums online.
Finding Headphones On eBay
eBay is among the best places to visit when shopping for headphones. The selection is pretty great and there are lots of items of each type of headphones available. Headphones reside in many different categories, so doing a search category wise might not be the best idea.
The fastest and easiest way to reach the desired results is by using the search bar, Just by entering the word 'headphones' as a query returns all the items available for purchase. Adding extra words is not necessary as the refining the results is best done by the filters.
The types of headphones mentioned above can be found using the filters. Filters are organized differently, so all types of products might not be found in a single filter. Still, It is not that difficult to locate any of them, and you can always add an extra word in the search which gets most of the results related to that type. Other filters are pretty straight forward. Results can be separated by colour, price range, use, condition, connectivity and much more. Using two or three different filters gives you a manageable number of results, allowing a choice to be made with ease.
Conclusion
In conclusion, it can be said that it not only depends on what one prefers to listen, but also on what he or she expects to hear too. Different types of headphones do have different affinities towards genres but assessing the quality of the music reproduction is purely subjective. There are general rules on which elements of the music genres should be highlighted and which type of headphones do that, but there all exceptions to all rules. Also, the shopper must always account for the signature sound of each model. Manufacturers are known to manipulate with how a certain model reproduces the sound in order to make it stick out on the market.
There is no perfect pair so considering multiple pairs of headphones is a good strategy for all that listen more than one genre of music. Buying three medium priced pairs might be a more economically sound idea than buying one high-end pair. The ones that do not really wish to swap headphones each time a genre changes, could benefit from a pair of noise-cancellation headphones. They present a middleground between types and offer decent sound quality for most music genres.