Criteria for Choosing a Bluetooth Speaker
There are many Bluetooth speakers available to the customer in a variety of shapes and sizes, battery capacity, colours and levels of durability and it can be quite daunting looking for a speaker to suit your needs. To help guide your selection you should start with a rough idea of what you want from a portable Bluetooth speaker by asking:
Do I need Wireless or Wired speakers? (Hopefully you know the answer to this one!)
What will I use it for?
What environment will I use it in?
How should it look?
Is speaker size important?
What battery life do I require?
Keep these questions in mind as we go through the rest of the guide outlining some of the attributes and features available. Hopefully this will help narrow down which features are important to you.
IT'S ALL ABOUT PORTABILITY
As previously mentioned, the main benefit of a Bluetooth speaker is its portability. The ability to instantly share your music with friends on the beach, in the back yard or out camping is what generally attracts people to Bluetooth speakers.

While most of the remaining guide will be focussed around portable speakers it is worth mentioning that there are some Bluetooth speakers specifically designed to replace traditional fixed home stereo systems. These are generally high-end speakers from established premium manufacturers.

For now we will focus on the physical and functional attributes generally found on portable Bluetooth speakers.
PHYSICAL ATTRIBUTES
The first thing you should take into account when considering a Bluetooth speaker are the physical attributes – the size and shape will dictate how portable the speaker is, what battery life can be achieved and what output power is possible. It can be very disappointing to receive your new Bluetooth speaker only to find that it is either too bulky to be carried around to the places you wish to go to, or alternatively you find that the speaker is small and does not provide the power or longevity of battery life for your needs.
Let's look at the main factors that influence the physical attributes of a Bluetooth speaker.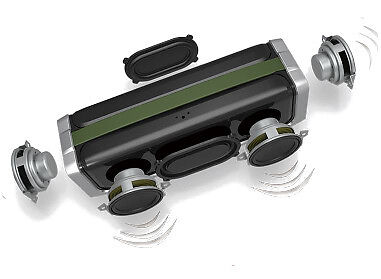 SIZE, SPEAKER ARRANGEMENT AND POWER
Bluetooth speakers can be classified into three general size categories - Ultra-portable, Portable and Semi-Portable.
The smallest category are the 'Ultra-portable' speakers. These are pocket-size devices that contain a single speaker driver arrangement and sometimes have an expanding outer case to enhance the bass performance. These come in a variety of shapes and as these devices are small and light they are very convenient if you want something that can be easily stored while travelling. However due to the single speaker driver and relatively low power, (3 Watts or so), their output volume is limited so are best suited for small spaces or applications where you have low ambient background noise.

The mid-size 'Portable' category Bluetooth speakers are larger and have more power than 'Ultra-portable' speakers. They can utilise between a 2-4 speaker driver arrangement and also incorporate passive bass sub-woofers (sometimes called resonators) giving richer and more powerful sound reproduction. The larger speaker construction allows for higher capacity batteries facilitating higher wattage output, anywhere from 6 – 20 Watts, and longer playback times. This makes the mid-size Portable Bluetooth speakers popular where you don't want to compromise on sound quality, battery life and power but also want portability. Mid-size Portable speakers usually are still small enough to easily fit in your travel bags/rucksacks and are not too heavy – anywhere from 0.25-1Kg depending on the speaker arrangement and battery size. This makes them great all-round speakers for everyday use 'On-the-Go'.

Semi-Portable Bluetooth speakers represent units that are for use in the home but also can be carried outside on occasion. These types of speakers generally are larger and heavier than the mid-size portable varieties, possibly the size of a shoe-box or large handbag and may have a moulded handle to make them easier to move around. As their physical size is larger the speaker arrangement can usually cater for higher power drivers – possibly up to 50 Watts and it is not uncommon for these types of Bluetooth speaker to also have WiFi, Airplay streaming or DAB radio functions as well. If you want a speaker that remains in one spot most of the time (in the kitchen for example) and can also occasionally be unplugged and used in the garden then a semi-portable variety may fit your needs.
STYLE, DURABILITY AND WATER RESISTANCE
Bluetooth speakers come in many shapes, styles and colours. Whether you want a speaker to subtly blend with the décor in your main living space, or a vibrant coloured speaker that will really stand out there will be a multitude of options available to you.

Pick a style that will compliment your expected use and environment. Some speakers have high quality, stylised metal finishes – great for on show in the home but less practical in more challenging environments. Other styles are better suited for outdoor life, with rugged construction and anti-scratch, shockproof or waterproof designs.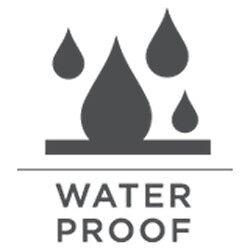 Water resistant speakers can enable you listen to your favourite sounds while in the bath, taking a shower, on the beach or even blast out 'Rise of the Valkyries' during a super-soaker fight without fear of wrecking your speaker. But do be aware that there are various levels of water resistance so a rating standard called IPX has been developed to classify how resistant to water a device is. The rating goes from IPX0 to IPX8 depending on how resistant the device is:
IPX0: Not water resistant at all – a bit like the witch in the wizard of Oz!
IPX1: Resistant to dripping water falling vertically
IPX2: Resistant to dripping water falling vertically when device tilted to 15°
IPX3: Resistant to water falling as a spray at any angle up to 60°
IPX4: Resistant to water splashed from any direction
IPX5: Resistant to water projected by a nozzle (6.3 mm) from any direction
IPX6: Resistant to water projected in powerful jets (12.5 mm nozzle) from any direction
IPX7: Resistant to water immersion for 30mins up to a depth of 1m
IPX8: Resistant to continuous water immersion >1m
Generally, if you are looking for a splash proof speaker look for a rating of IPX4 or above. If you want a fully waterproof speaker look for IPX7 or above but always read the manufacturers notes regarding the rating.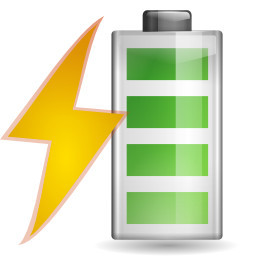 BATTERY LIFE
Bluetooth speakers are designed to be portable, and as with all portable devices, they need a self-contained power source – a rechargeable battery. The capacity of a battery used in portable speaker is measured in mAh. mAh stands for milli Ampere hour or milli Amp hour. It is a measure of a battery's energy storage capacity. If you think of a battery as a small fuel storage tank, mAh a measure of how much "fuel" the battery holds.

When comparing the size of the battery in your Bluetooth speaker, however, it's not as simple as just looking at the total mAh of the battery. It is important to check out the battery size relative to the power demands of the unit itself. Some speakers require significantly less power to run due to more efficient design and less powerful speakers and may operate for as long as speakers with a larger battery and higher power output.

When comparing playtimes, it's best to refer to the manufacturer's estimated playing time instead of trying to use the battery capacity alone as an estimate of how long a speaker can operate on a single charge.

FUNCTIONAL ATTRIBUTES
Now that you have some idea of the style and size of speaker let's look at some of the functions and features available on today's speakers. The functions highlighted below are not exhaustive but do represent the most commonly available to the user at the time of writing.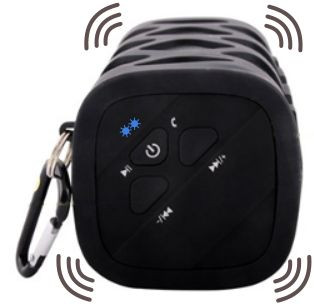 AUDIO/TRACK CONTROLS
All Bluetooth speakers will have some level of audio and track control. Usually there will be buttons on the speaker which will enable the user to increase or decrease volume, play, pause, skip forward and skip backward tracks streaming from the paired device and pick up telephone calls if the speaker supports hands free operation. If both the speaker and the connected device support the Bluetooth AVRCP protocol (which most do as standard) the speaker will be able to directly control the functions on your Bluetooth enabled phone using the buttons on the speaker.

Sometimes buttons are used for multiple functions. A common example of this is where the volume and track control functions use the same buttons. The volume (+) and Next Track function would share one button and the volume (-) and Previous Track would share another. If the user would like to skip to the next track they would do a short press of the button, however, if they wanted to increase the volume they would use the same button and but press longer until the volume changes to the desired level. This is a convenient way of packing more functions into a smaller number of physical buttons on the speaker but can be confusing to someone using the device for the first time.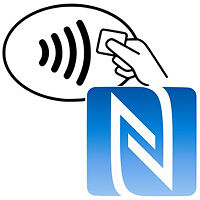 NFC PAIRING
NFC, or Near Field Communication has been around for a while and is the technology that makes tap-and-go payment services such as Apple Pay, Google wallet work. Its range is extremely limited, requiring devices to be close enough to touch for data transference. When it comes to Bluetooth speakers, NFC is really only useful for simplifying the pairing process between your mobile device and the speaker. If your smartphone and Bluetooth speaker both have NFC functionality Pairing can be accomplished by just tapping the devices together. This can be convenient and quicker than the standard pairing through the phone however do be aware that some smartphones do not at this time support NFC. In other words, NFC certainly isn't a must for pairing as you can always use the standard pairing method.

HANDS-FREE
Where a Bluetooth speaker is fitted with an integrated microphone it will usually support hands free functionality. When the speaker is connected to a Bluetooth enabled phone which supports the Bluetooth HSP or HFP protocols it can be used as a hands free speaker and microphone to pick up telephone calls. It is also possible to use the speaker for voice applications on your phone such as SKYPE, Siri and 'OK Google'.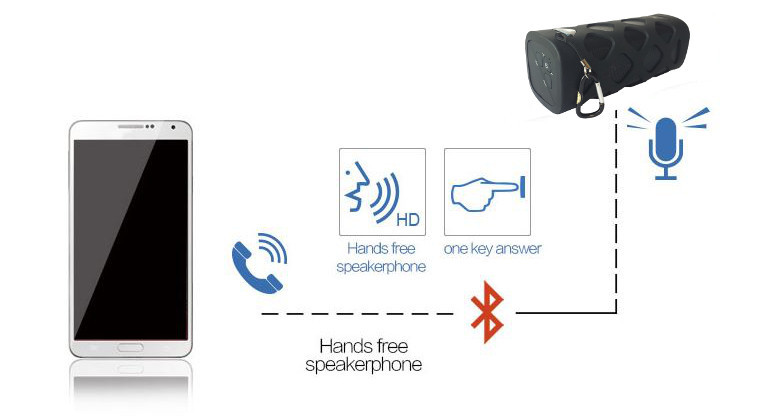 POWER-BANK BATTERY SHARING
Some portable Bluetooth speakers have the capability use their internal battery to charge devices such as smartphones and MP3 players – this is usually known as power bank battery sharing. Expect to pay more for a device with this feature and take note of the output power rating - in most cases you'll find 1A (5W), 2A (10W) and often even 2.5A (12.5W) outputs, the former intended for smartphones and the latter two for tablets or for fast-charging phones that support the feature. You can use either output to charge any USB device - it will draw only the power it needs. However, you might find some tablets - usually iPads - will refuse to charge from lower-specified outputs.

Some power bank speakers support a feature known as pass-through charging which allows them to simultaneously charge both the speaker power bank itself and your mobile devices, and ensures the power bank is always topped up and ready to go when you need it.

Always remember that using the Bluetooth speaker battery to charge external devices as well as playing music will reduce the maximum playing time of your speaker. If you think you will use this feature regularly then look for a larger capacity battery but do keep in mind the weight and portability of the speaker.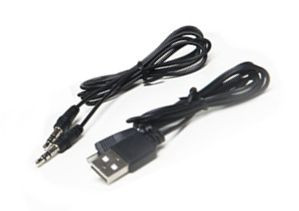 AUXILIARY CONNECTIONS
The main reason you would want to have a Bluetooth speaker is to communicate wirelessly to your music device but is some instances you may have the need to connect to a device without the use of Bluetooth using a wired connection. Most Bluetooth speakers have the ability to receive audio signals through a 3.5mm input connector which is usually called the 'Aux-in' socket. Using a 3.5mm 'Jack-plug' you can connect a speaker to any device that has a 'Headphone' output. Many Speakers come supplied with a 3.55mm Aux-in cable. Note that when a device is connected to the speaker using the 3.5mm Aux-in cable it usually disables playback of any Bluetooth enabled devices.

As well as the Aux-in connector a Bluetooth speaker will have a power-in connector in order to power the unit and recharge the internal battery. Almost all speakers now use either a mini-USB or micro-USB connection for power. This is extremely convenient as this is the same connection used by popular mobile phones so you can use the USB adaptor supplied with these devices to power and recharge your speaker. Do check that the output rating of the USB adaptor you are using is equal to or greater that the input current required to charge your speaker – especially if you are considering a power bank speaker that supports pass through charging.

Some speakers incorporate a Micro-SD card socket which can be used to directly play files without the need for a Bluetooth device to stream music to the speaker. This can be an advantage if you have a number of favourite music files that can be loaded onto a Micro-SD card and played even if your phone is out of battery.

BRINGING IT ALL TOGETHER
Thanks to the popularity of Bluetooth enabled mobile devices the Bluetooth speaker market is awash with thousands of style and feature combinations. When you are ready to choose your speaker it can be easy to be totally overwhelmed by the number of speakers available in the shops or online.

When you have narrowed down your choice of speaker make sure that you check out customer reviews and ratings. Sites such as Ebay encourage customers to leave reviews and these can be a great source of information on the positive and potentially negative aspects of a speaker.

Also check out the manufacturer's website. See if the manufacture can be contacted in case of problems and whether there is a Frequently Asked Questions page (FAQ) associated with the speaker. After-sales support is an important consideration when buying any piece of technology so make sure you are confident that the manufacture can support you should an issue arise with your purchase.
Finally, the adage 'You get what you pay for' is always sound advice. Do check reviews for comments regarding quality of the product and whether the buyers have felt the product is good value for money.

Hopefully the explanations of Bluetooth technology, styling and features available outlined in this guide will help you narrow down the speaker that best suits your needs and result in a selection that will give you many happy hours of use.

Happy Shopping!