Collectable Japanese Puzzle Erasers are becoming very popular in the UK as well as around the world.
These unique erasers are 100% genuine Japan origin made from parts with different colors, which can be taken apart and put back together, making this enjoyable for children to play with and to practice their manual dexterity. The eraser is made from environment-friendly styrene resin and the coloured powder is kneaded into the eraser material to make it safe for children.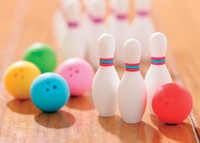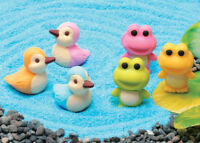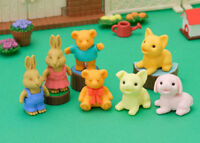 General guide to size: each eraser is between 2 to 4cm in width or length depending on the character and shape of the eraser. Most of the eraser come in single packaging but you can find some in multiple packing as well as in blister card.
When starting a collection of these cute characters erasers, we want to get the real thing. Genuine made in Japan erasers have very fine quality and the packaging (header card) shown the manufacturer as well as 'Made in Japan' display. On the other hand, fake erasers have been marketed as cheap alternative due to the popularity as collectable novelty eraser products. The fake products do not have 'Made in Japan' display. Collectors will be able to differentiate the quality of an original Japanese made eraser and a fake copy.
These miniature character Japanese kawaii erasers are very popular collectable enjoyed by children as well as adult!
The genuine Japanese puzzle erasers are:
- recyclable
- non-toxic lead-free safe materials
- non-PVC releases no toxic fume
- energy saving production
- 100% made in Japan in clean enviromental friendly factories
- meet all international standards in safety and enviromental care
Why risk it? Genuine Japanese Erasers - Quality and Safety Assured!
~ COLLECTABLE JAPANESE PUZZLE ERASERS - APPRECIATE BY BOTH CHILDREN AND ADULT ~
FunRewards Novelty Products Collection are 100% genuine Made in Japan Novelty Eraser Rubber Products - fun puzzle animals dog, rabbit, flowers, toothpaste toothbrush toys helicopter aeroplane, drinks bottle can foods chinese dim sum japanese tempura, sushi sets and more...!