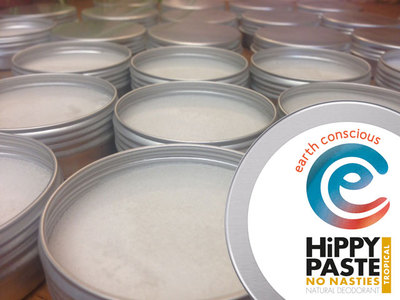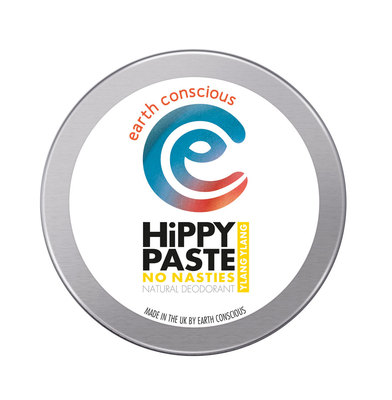 Add a caption
Earth Conscious 100% Natural Organic Deodorants, No Toxins, No Aluminium, No Parabens
Natural Deodorants offer a non toxic, natural way to combat the smell of body odour without the worry of allowing harmful ingredients into a delicate area of your body. Your skin is a vital organ and it is important to note that what you put onto your skin can find itself into your bloodstream, as demonstrated by medical patches. Therefore it is wise to apply the same caution with your skin products as you do with what you eat.
How Do Natural Deodorants Work?
Natural Deodorants work by combating bacteria and fungus in the armpit area. Sweat doesn't actually have a scent, it is the combination of sweat with bacteria which produces that pungent body odour smell. The ingredients in truly natural deodorants work by attacking and killing off the bacteria and fungus in the armpit area, thus leaving your body free to sweat without any odour. Natural ingredients such as essential oils keep your armpits smelling and feeling fresh.



What about Sweat?
Natural Deodorants are not antiperspirants and still allow your body to sweat. Antiperspirants work by releasing aluminium salts into the body which react with sweat to form a gel barrier beneath the skin, blocking sweat from being released. Natural deodorants do not do this and allow your body to sweat and release toxins, as it feels is necessary.


Natural Deodorants and the Environment
It is worth remembering that what we apply to our skin first of all needs to go through a production process. Then once applied to your body, what is not absorbed in will be at some point be washed away. Studies have shown that the cosmetic products that we are using are getting into our rivers and oceans and harming our water systems and affecting marine life in alarming ways. Choosing skin care products that are 100% natural mean that there is little risk to the environment, and of course packaging is important too and should be recyclable to minimise impact.