Do you look wistfully into the corner of your living room and imagine how much happiness a bigger, shinier and better TV would bring. There's nothing quite a TV upgrade to make you happy but it's not always easy to know what to look for in a new TV. Do you want LCD or plasma? How many ports on the back? What's a Smart TV? This guide will explain all.
LCD or plasma
The vast majority of TVs on the market use LCD technology, where a backlight shines through a panel of coloured pixels to produce the image. You might see the latest ultraslim models described as LED screens, which just means the backlight uses a newer, more energy-efficient technology. LED and LCD are great at belting out a stunningly bright picture, and can easily be manufactured in pretty much any size you might want.
Far less common in 2014 is plasma, although as you'll see in our
guide to cutting-edge TVs
, it has a natural successor in OLED technology. On a plasma screen every pixel can be lightened and darkened individually, so you can get much deeper blacks and better overall contrast than LCD, along with wider viewing angles. The trade-off is often a lower maximum brightness. With only Samsung and LG still making plasma TVs in 2014, you might find the choice is made for you.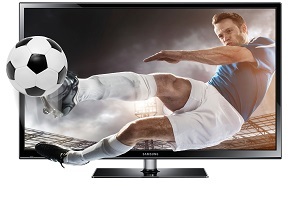 Full HD or 4K
The big confusion over HD types is largely a thing of the past: Full HD, sometimes called 1080p, is now the standard resolution on a modern TV, and you shouldn't settle for anything less. With a Full HD screen you can enjoy any HD channel or Blu-ray movie in its full glory.
You might hear about even sharper '4k' screens on the horizon, but right now they're exorbitantly expensive and there's very little content to watch on them. Early adopters can find out more in our guide to cutting-edge TV, but for everyone else Full HD is more than enough.
Freeview HD
Even if you plan to hook up a Sky or Virgin box, there's no harm in getting a TV that includes a built-in Freeview HD tuner. Connect an aerial and you'll get HD channels from BBC, ITV, Channel 4 and many more over the air, without spending a penny extra. Look for a Freeview HD label.
Some TVs also include a built-in hard disk, so you can record Freeview programmes and watch them later. You only need to pay the premium for one of these if you won't be getting any other kind of set-top box for recording, though.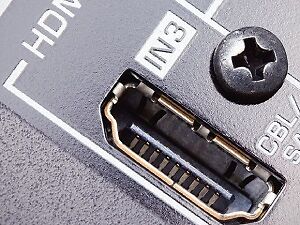 Ports and connections
It's all about HDMI ports. Whether you have set-top boxes, Blu-ray and DVD players, or games consoles, you'll need an HDMI port for each one to avoid having to switch cables whenever you switch devices. For most living rooms two ports is the bare minimum, but it depends on the devices you have now and expect to buy in the future. A TV is a long-term investment, so plan ahead.
If you have any older devices to plug in you might need a SCART socket or two, but be aware that you can't get an HD picture over a SCART lead – a common mistake people make when upgrading to an HD TV for the first time.
Finally, it won't hurt to future-proof your purchase by getting a TV with an Ethernet port – that's the one that enables Internet access. If you don't want cables trailing around the room, some higher-end TVs have Wi-Fi instead so you can connect wirelessly to your home network.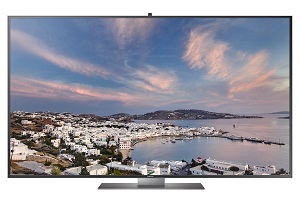 Smart TV
Yes, that's because today's TVs can access the Internet, and for a lot more than just keeping the clock up to date. Each big brand has its own version of 'Smart TV', which can include extras such as access to Netflix and Lovefilm, along with iPlayer, YouTube and many other music and video streaming services. Why not check out the
Apple TV
!
You can also use it to stream your photos, videos and music from other computers around the house, and some brands include games and information services too.
Much like Freeview, whether these features are useful depends largely on what else you're hooking up. A PlayStation or Xbox will offer most of the same features, while Sky and Virgin have their own Internet-based On Demand services. Still, Internet TVs are becoming standard, so there's no harm in dragging your set online.
The buying decision
Now you know what features to look out for, how about some help making your final decision? Read our guide to the best TVs currently available at each price point.