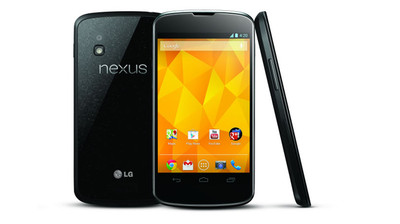 The
Google Nexus 4
is one of the most popular
Android phones
ever. Made by LG, it arrived in 2012 with a budget-friendly, cheap price point, a great HD display a powerful processor which convinced some phone buyers to opt for the Nexus 4 over
popular Android devices from
HTC One
and Samsung.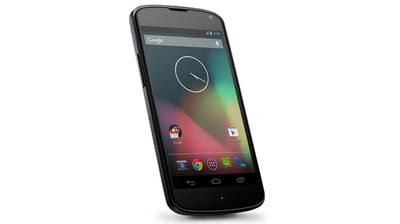 Cheap Nexus 4: Why Should I Be Interested?
The Nexus 4 represented great value when it first went on sale. It was an Android super-phone with an excellent screen and a fine design at a price that undercut the rest. Two years on, with the
Nexus 5
now also a year old, you can get some great deals on a Nexus 4.
The newer flagship Android devices may have improved screens, faster processors a better camera and so on, but there is very little that you can do on one of those than you can on a cheaper Nexus 4. Let's tell you a little bit about the phone.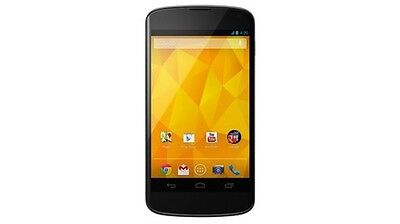 Nexus 4 Display and Specs

The Nexus 4 arrived at a time just before the Full HD 1080p screens exploded on devices like the Galaxy S4 and HTC One. So the Nexus 4 arrives with a 4.7-inch 1280 x 768 display, but an impressive 320ppi pixel density.

In terms of interneal specs, it has the Qualcomm Snapdragon S4 1.5GHz quad-core processor, 8GB or 16GB of on-board storage and 2GB of RAM.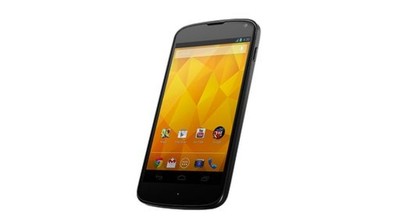 Nexus 4 Camera

The Nexus 4 from Google has an 8-megapixel rear-facing camera, which at the time of its launch was standard.

Things have moved on a lot in the last couple of years, with 13-megapixel and 20-megapixel cameras from the likes of Sony and HTC, but the Nexus 4 is still a solid performer in a variety of lighting conditions.

There's an LED flash that will help in low light. At the front of the device is a 1.3-megapixel camera, which is great for video calling and lower-res selfies.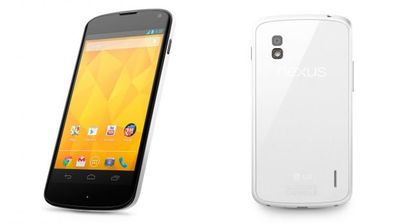 Nexus 4 Android Software

The great thing about the Nexus range of Android smartphones and tablets is that they're always the first to be updated on newer versions of Android. So in the case of the Nexus 4, it arrived on Android 4.2 Jelly Bean, but it can be easily upgraded to the latest version of Android, which is KitKat 4.4.4.

This is great for preserving the longevity of the device as it gives you access to newer features and latest apps, as well as compatibility with Android Wear smartwatches.

Some people enjoy the Nexus series as those devices run 'raw Android' which is Google's vision for the software and does not have a manufacturer's user interface such as HTC's Sense UI or Samsung's TouchWiz slapped on top.
Nexus 4 Features

With the latest version of Android, Nexus 4 owners get access to most of the latest features. Perhaps the coolest of which is Google's personal assistant technology 'Google Now' which shows upcoming appointments, weather, traffic conditions, sports scores and more.

There's also the all-inclusive Hangouts app that brings together SMS messages, IM's, picture sharing and video chatting. There's also redesigned multi-tasking, Google Cloud Print and smarter called ID.

As we alluded to above, it's also one of the Android devices capable of pairing with an Android Wear smartwatch. If you're into wearables, you might like a Nexus 4 in your gadget arsenal.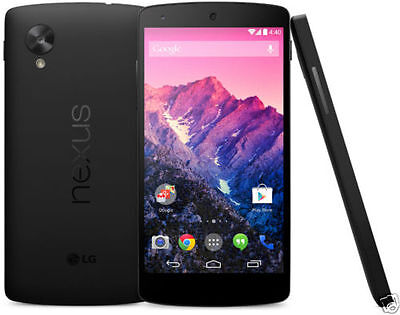 Buying a Cheap Nexus 4? What to Look Out For

Locked or Unlocked: If you're looking for a Nexus phone on the second hand market, the chances are it is going to be unlocked, which means you'll be able to slot in your SIM card and use it on any GSM network (which covers the UK, Europe and some networks in the United States). This is because Google mainly sold the device directly and sold it unlocked.

New or used: Google now longer sells the Nexus 4 as a brand new device, instead going with the Nexus 5 handset. Most mobile phone stores have also phased out the older device. You will be able to find a new Nexus 4 at online retailers and auction sites like eBay where you'll be able to Buy It Now auctions at great prices.

In terms of used phones, you'll find these both online and in stores, sometimes refurbished. eBay will also have a great selection of used devices, but check the returns policy before you commit to buy.

This will give you an opportunity to inspect the device, check the efficiency of the battery, check connectivity tech like Wi-Fi and Bluetooth or essential hardware like the microphone and speakers are working. You can also check to ensure it works on your network.